From Our House to Yours
Missions to Modern Marvels: A Seventh or Eighth Grade Homeschool Program with Extensions for Olders
Heart of Dakota's Missions to Modern Marvels homeschool curriculum has a target age range of 12-14 years old, with extensions for 15-16 years old.  Geared toward advanced seventh graders or typical eighth graders, this guide offers an inspirational look at the modern times. But, maybe just as importantly, it also equips students to be well prepared for high school. It also can be beefed up for high school, with minimal tweaks and with a little creative borrowing of credits from World Geography.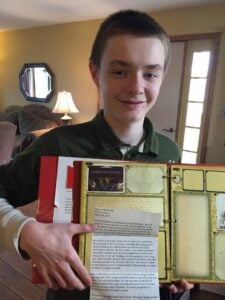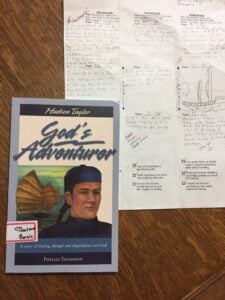 Let's "meet" the Learning Through History part of the plans!
So, let's first 'meet' the Learning Through History part of MTMM's plans!  The "Learning Through History" part delves into the time period from the 1890's to modern day. It is an exciting period that appeals to most teenagers, as it directly relates to the modern world they are living in themselves today!  Just like most teenagers are going through a period of change, this modern time period includes major changes in the world via inventions, industries, discoveries, and modern marvels. This guide provides a "you-are-there" narrative look at American history set within a worldwide context. Students 'meet' statesmen, scientists, artists, musicians, writers, inventors, revolutionaries, and leaders of this time. Their accomplishments are celebrated, but in a way that still shows God is sovereign in all – including the making of history – even modern history.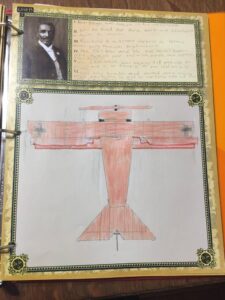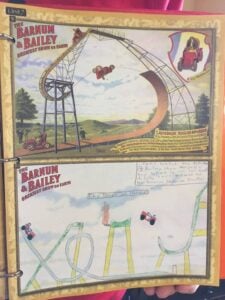 Varied responses to the history readings keep learning fresh!

MTMM's Economy Package is full of Charlotte Mason-style living books and resources that chronologically move through time together, painting one fluid picture of modern American history within the context of world history.  Varied responses to the history readings keep learning fresh, while teaching many necessary skills along the way.  Students respond by giving oral narrations, and some are typed by the parent as the student gives them.  Storytime living books connect to the weekly history theme and are either read aloud by the parent or independently by the student.

Mapping exercises, audios, primary source documents, Socratic discussions, notebooking, and projects offer even more variety!
Student complete historical mapping exercises and make connections using Map Trek and the United States History Atlas. They are also taken on an intriguing audio overview of history via Diana Waring's What in the World Vol. III.  Parents and students delve into provided Primary Source Documents via Socratic discussions.  Students keep a full-color student notebook of their trip through the modern times as well!  This notebook includes timeline sketches, period memorabilia, written narrations, and copywork form timeless speeches and quotes.  Students also respond to a provided "Snapshot in Time" by connecting a photograph or sketch with the history reading through captions, bulleted notes, outlines, quotes, excerpts, etc.
Research, economic principles, and a Christian state study further enhance the learning in MTMM!
Students use two forms of media to research each of the Presidents of the United States.  First, they delve into The Big Book of Presidents, and then they round out their research with The Ultimate Guide to the Presidents DVD. Not only is this optional Presidents' study informative and entertaining, it also teaches students to mesh research from two different media sources.  Second, students dig into learning economics principles. This witty yet spot-on economics introduction uses two amazing living books as resources. In Whatever Happened to Penny Candy? and Common Sense Business for Kids students learn to summarize and log key economic principles.  Finally, students get to know the ins and outs of what makes their state special. This Christian State Study is sure to make its impact!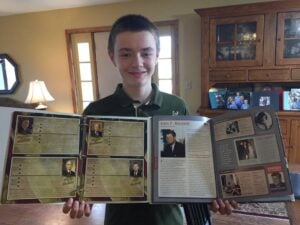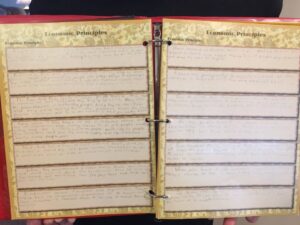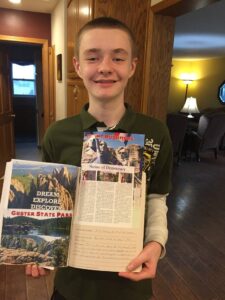 The "Learning the Basics" part of the guide has much to offer too!
In Who Am I? And What Am I Doing Here?, students focus on developing a Biblical worldview of self-image. This Christian parent-led study gives ample opportunity to discuss how to have a healthy self-image. Students draw even closer to the Lord during their own personal Bible Quiet Time with Faith at Work.  This inductive Quest Bible study has students delving into Romans, Galatians, and James, and includes prayer time, Scripture memory work, and written work.  Students round out their Bible Quiet Time with a hymn study via Hymns for a Kid's Heart Vol. 2, which further connects to the history with some patriotic hymns as well!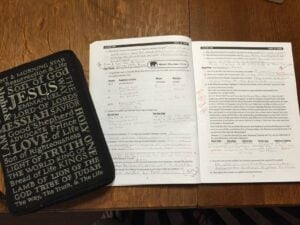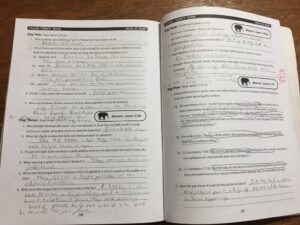 Science takes a deeper look at 20th Century scientists, chemistry topics, and creation vs. evolution!
Living book science readings pique student's interest in 20th Century scientists, chemistry topics, and creation vs. evolution. In Evolution: The Grand Experiment, students study current evidence both for and against the theory of evolution. The textbook, teacher's manual, and DVD series work together to help parents discuss this controversial topic with their children. Author Carl Werner examines the still-missing links in the fossil record and points out the mistakes that have been made in the 150 years since Darwin's Origin of Species was published. Finally in MTMM's science study, students become the 'scientists' themselves by performing experiments with the Chemistry C500 Kit and Genetics & DNA Kit.  Science written narrations, DVDs, notebooking assignments, and written lab sheets emphasizing the Scientific process round out this exciting science year!

Students get to express their creativity with a Charlotte Mason-style nature study and with Write with the Best Vol. II!
Each year Heart of Dakota tries to showcase different Charlotte Mason themed studies.  In MTMM, students get to enjoy a Charlotte Mason-style nature study!  Students delve into studying nature with Nature Drawing and Journaling by none other than Barry Stebbing.  Likewise, students get to express their creativity in writing with Write with the Best:Vol. II! As students get ready for the upcoming rigor of high school composition, WWTB prepares them well by teaching note-taking, outlining, and summarizing.  Students also learn to write persuasive essays, expository essays, literary critiques, book reviews, newspaper articles, and speeches.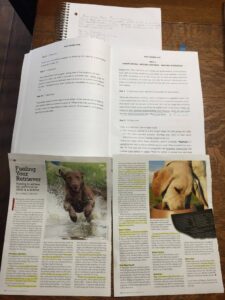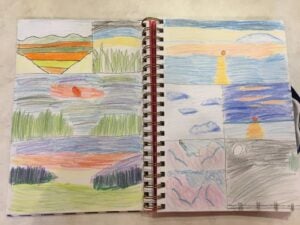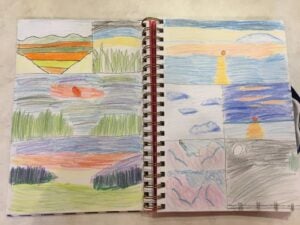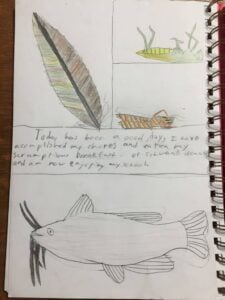 Finally, students round out their "Learning the Basics" skills with spelling, grammar, literature, and math!
Spelling: Choice of three sets of Dictation Passages
Grammar Lessons using the text Progressing with Courage: English 6
Literature Study using Drawn into the Heart of Reading Level 6/7/8
Writing Lessons with Write with the Best: Vol. II on
Choice of Primary Mathematics 6A/6B, No-Nonsense Algebra, Videotext Algebra, or Principles of Mathematics Book 1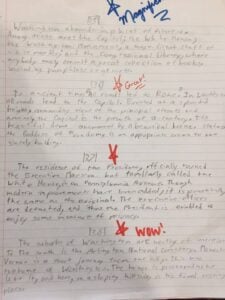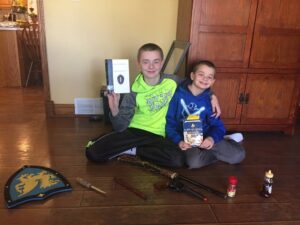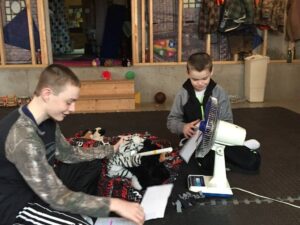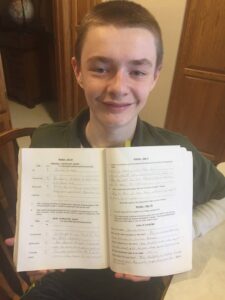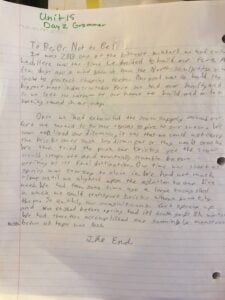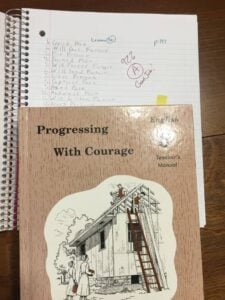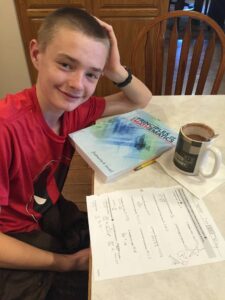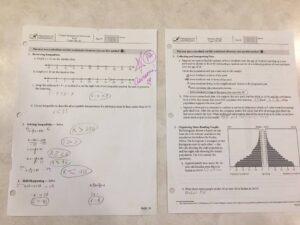 In Christ,
Julie