For Ages 9-11, Extending to Ages 12-13
Pack your bags for a faith-filled journey as Creation to Christ takes you on a tour of the ancient world as you've never seen it before. Stand amazed at God's Creation, drift down the Nile in Egypt, step into the sandals of the Hebrews, visit the wonders in Greece and Rome, and witness the miraculous life of Christ and the spread of the gospel! Through 35 exciting weeks of Creation to Christ, your child will learn the geography of Bible lands, examine ancient civilizations, make connections with the Word, and watch as God's prophecies are ultimately fulfilled in Christ.
Already know what you need?
Designed for ages 9-11, with extensions for ages 12-13, Creation to Christ makes teaching quick and easy by bringing together engaging daily lessons, captivating books, and memorable projects – all from a solid biblical perspective. This unique combination makes school enjoyable to teach and fosters a love for learning and a love for the Lord. Take a look at the beautiful tapestry of literature and subjects your child will get to experience in Creation to Christ.
NOTE: Not all subjects are pictured (math, grammar, Drawn into the Heart of Reading, and options for older students are excluded).
Need help with placement?
Visit our "Guide Placement" page!
Creation to Christ integrates a wide range of subjects with a unit study feel, giving your child a chronological and narrative overview of ancient history from Creation through the time of Christ. The guide also teaches essential skills, while giving you the option to customize key individual subjects like grammar, writing, and math. To learn more about what Creation to Christ includes, have a look below!
What's Included in
My Guide?
Can I Tailor This to
Fit My Child?
Yes! We've provided plenty of opportunities to customize in the form of different read-aloud choices and a choice of Bibles. You can choose between various levels of math and language arts, or use your own resources. Our literature program works with any books you choose, but we also provide hand-picked book sets that fit perfectly. Finally, we've provided you with an Extension Package to add an extra layer to the history study for older students. No matter what you choose, Creation to Christ pulls it all together for you!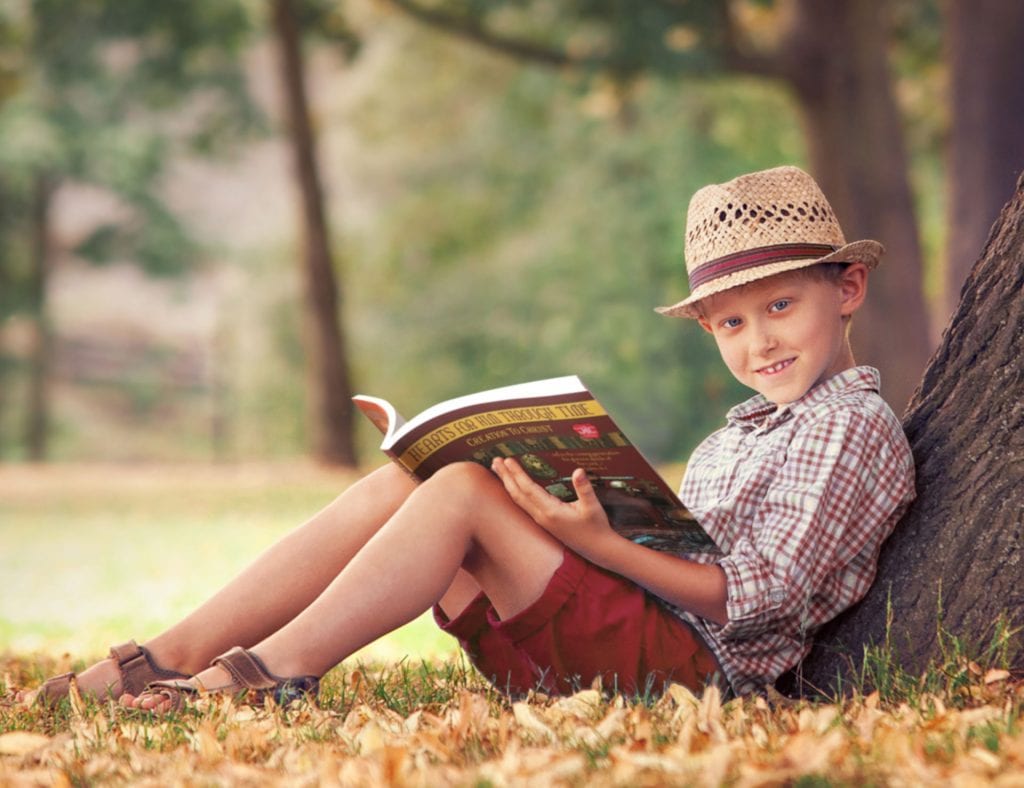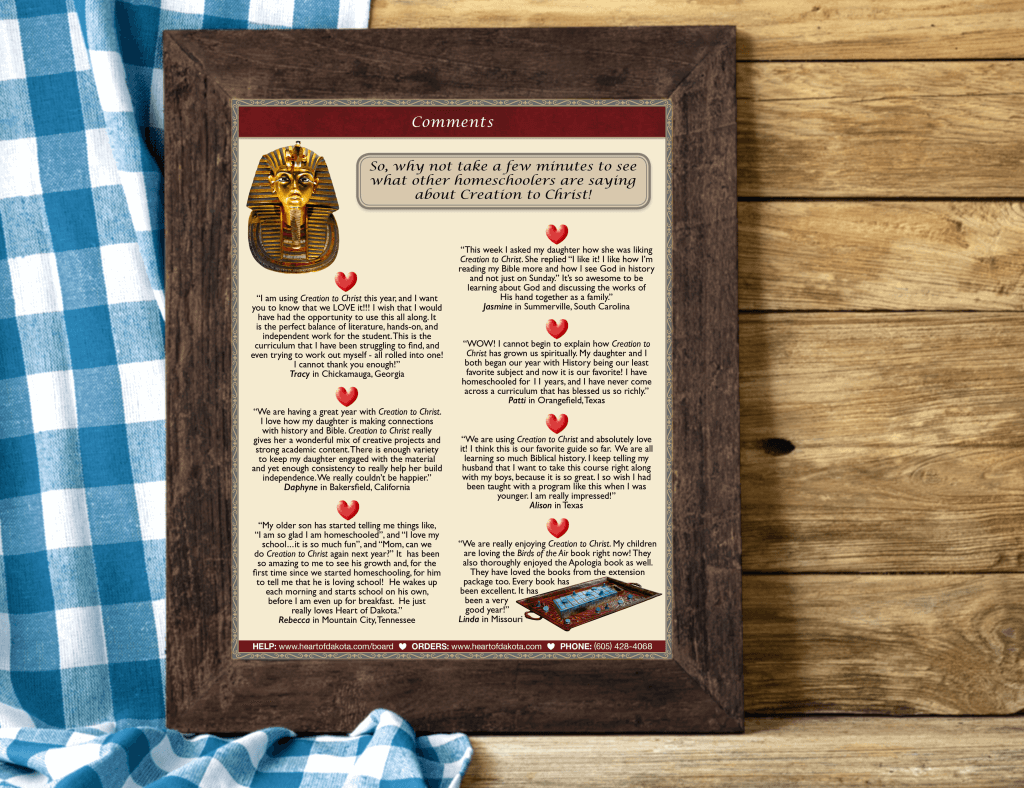 What Do Other
People Have to Say?
"WOW! I cannot begin to explain how Creation to Christ has grown us spiritually. I have homeschooled for 11 years, and I have never come across a curriculum that has blessed us so richly."
Patti in Orangefield, Texas
Creation to Christ includes 35 engaging units with open-and-go daily plans that pull everything together. Units include plans for four days a week, taking 4 to 4 ½ hours a day for students to complete all subjects. Each day is conveniently displayed on a two-page spread, making it easy to organize your day at a glance. Let's have a better look inside, so you can see what using Creation to Christ is like.
In this video, Julie gives a brief overview of Creation to Christ including a quick peek into the daily plans. After watching this video, you'll have a clear picture of how each day is organized and a better understanding of what to expect from our complete, Christ-centered, Charlotte Mason-style program.
Each day of Creation to Christ is organized to fit on a simple two-page spread divided into "Learning Through History" and "Learning the Basics." Each subject is contained in its own box coded as 'T,' 'S,' or 'I' to indicate whether it is "Teacher-directed," "Semi-Independent," or "Independent." Boxes can be done in any order, and subjects are seamlessly rotated to cover everything you need. Once you complete each box on the two-page spread, you are done!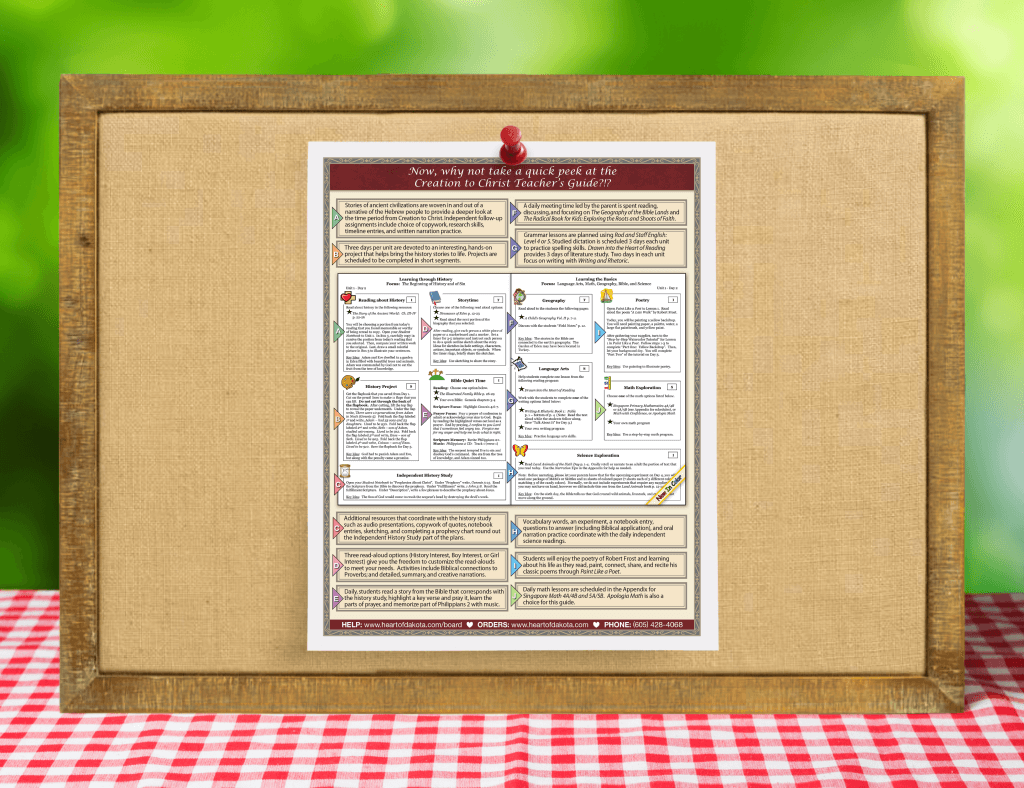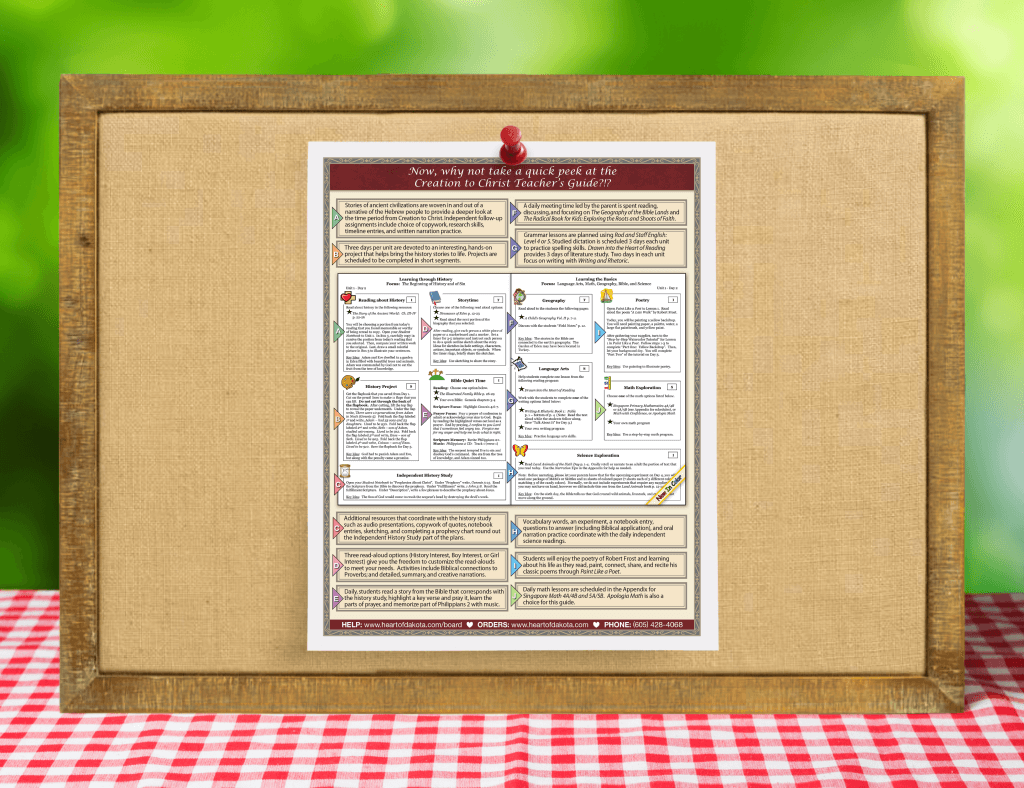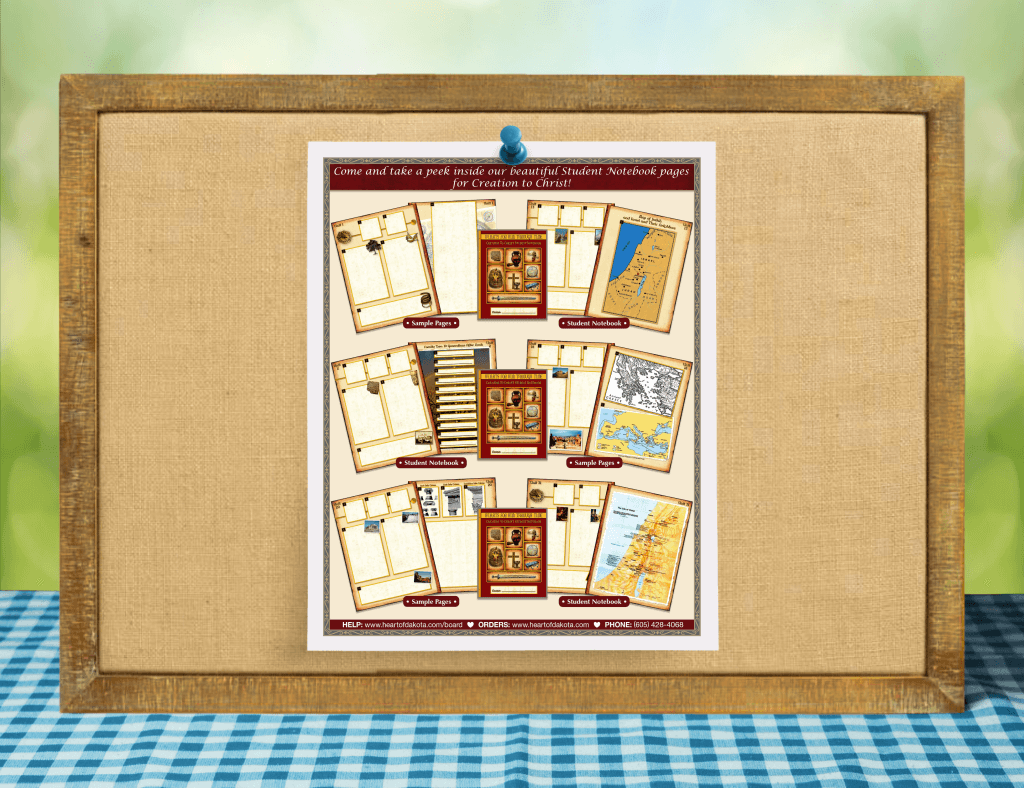 Our stunning, full-color Student Notebook becomes a special portfolio showcasing what students have learned about the ancient time period. As students work through Creation to Christ, they'll complete beautiful pages filled with history-themed artwork, a colorful timeline, written copywork, intriguing projects, and period research – a keepsake to treasure for years to come!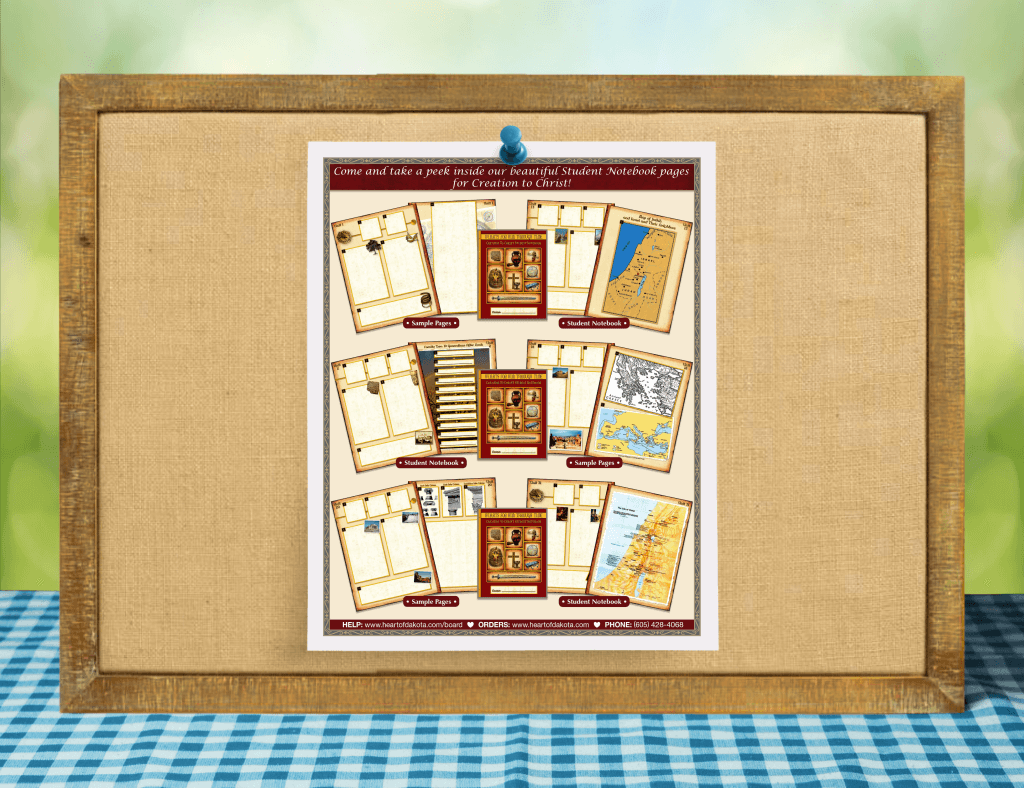 Watercolor Painting Resource
Paint like a Poet features 27 poems by Robert Frost, along with step-by-step watercolor tutorials to help you turn them into vivid paintings! This book is designed to accompany the "Poetry" plans in Creation to Christ. Students will learn to "paint like a poet" by following full-color watercolor tutorials, reading introductions to each poem, and using provided text as a guide for which lines to use for inspirational copywork. These easy-to-follow, clear instructions will have students painting like a poet in no time!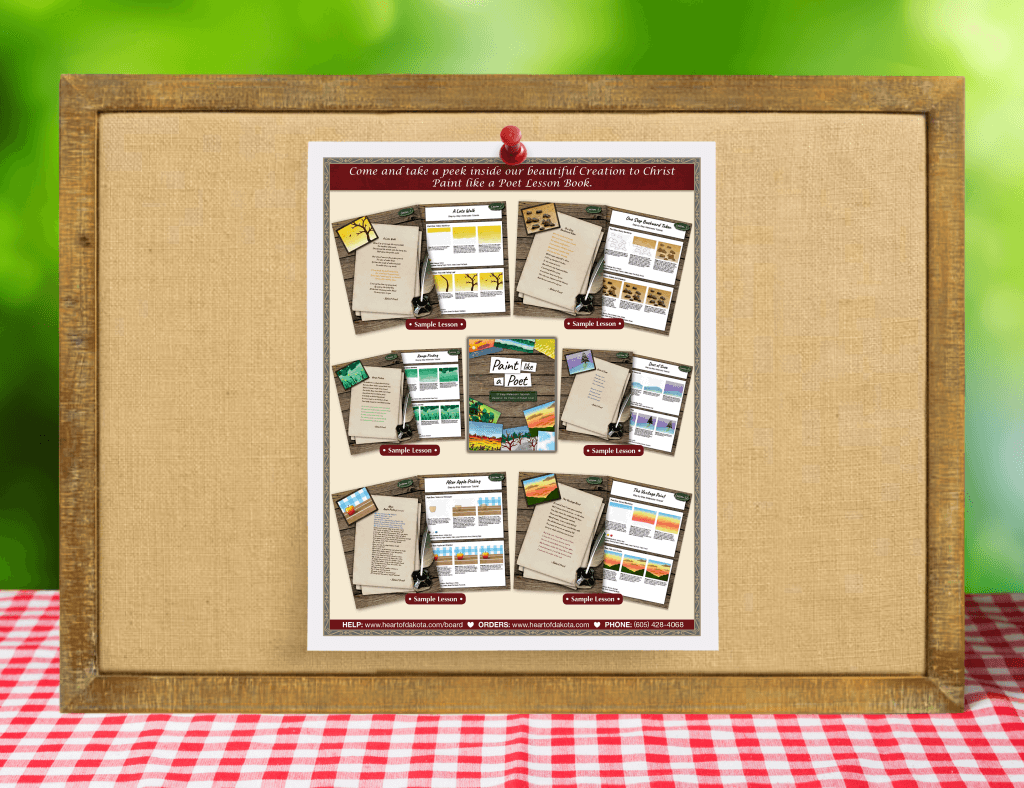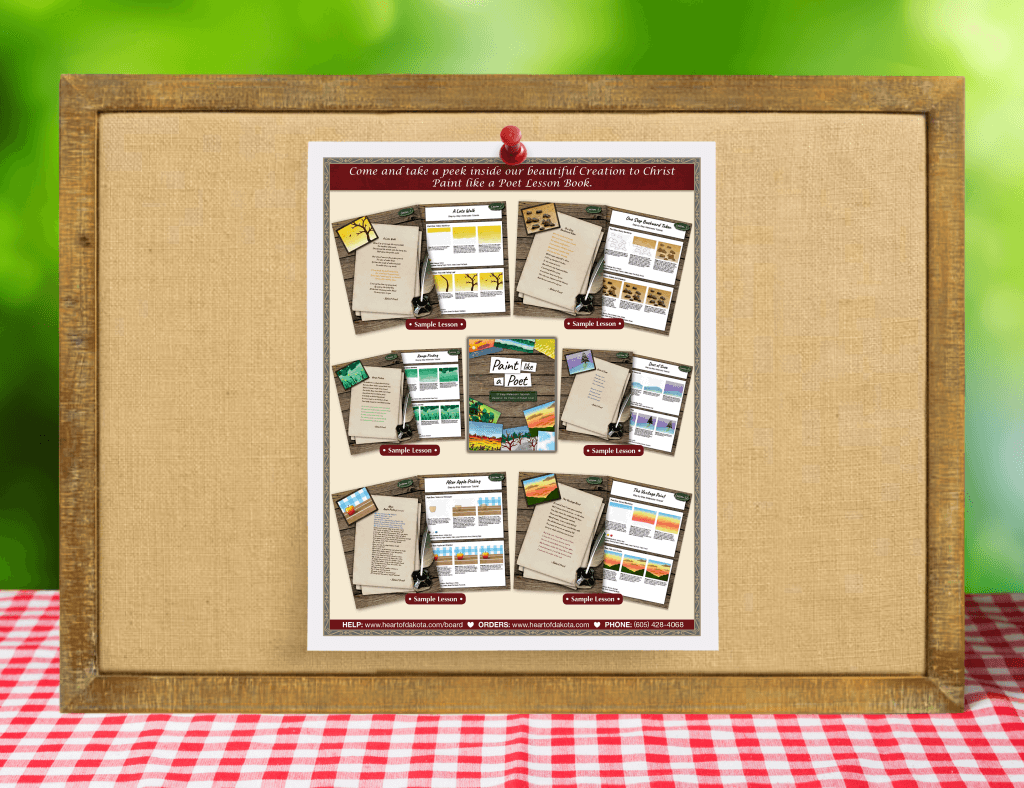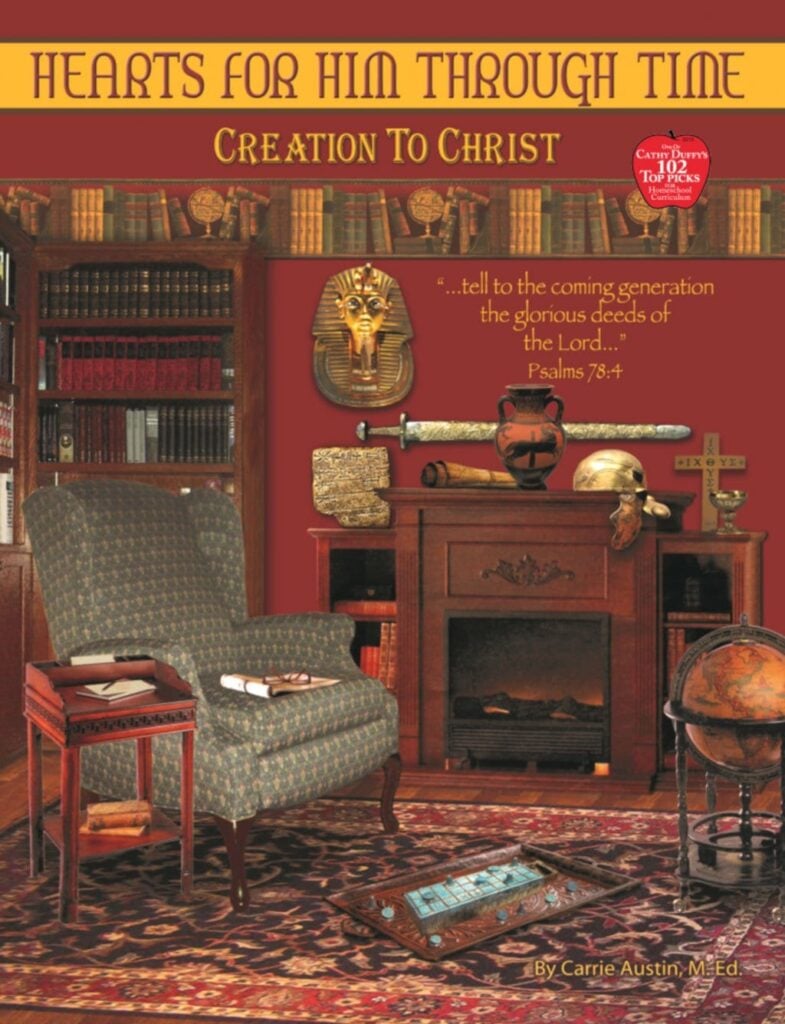 Creation to Christ features open-and-go daily plans with an appealing mix of oral, written, hands-on, and academic activities. Daily lessons incorporate a variety of learning styles and a perfect blend of teacher and child. Step-by-step directions, a careful balance of skills, and helpful key ideas bring everything together. By keeping our design both constant and coherent, we have created a strong foundation you can rely on year after year!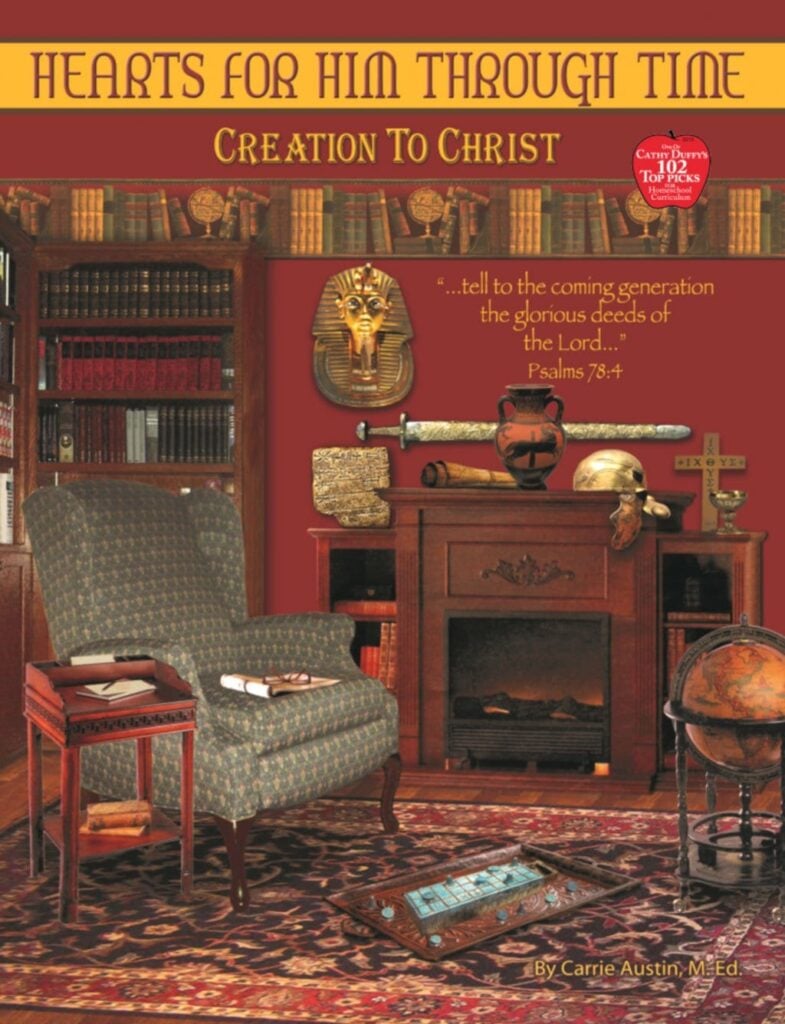 Now that you've seen a little bit about Creation to Christ, are you ready to shop? We can't wait for you to see what's in store!
Not sure you're in the right place? If your child is too young or too old for Creation to Christ, we've got you covered.
Need something younger?
Have a look at Preparing Hearts for His Glory. It might be just right for your child.
Need something older?
Have a look at Resurrection to Reformation. It might be just the fit you need.
Need something younger?
Have a look at Preparing Hearts for His Glory. It might be just right for your child.
Need something older?
Have a look at Resurrection to Reformation. It might be just the fit you need.
Still want to know more about Creation to Christ? Have no fear – there's more here! See the following excellent resources for more in-depth information about this program.