Discover our nation's story – its triumphs and tragedies – as U.S. History II completes your journey through American history. Ignite revival with Dwight Moody, promote integration with Booker T. Washington, crusade for women's suffrage with Elizabeth Stanton, endure the century's great wars, fly across the Atlantic with Lindbergh, witness the Stock Market Crash, stand against world Communism, win hearts for Jesus with Billy Graham, deploy to Korea and Vietnam, race to the Moon with John Glenn, fight the War on Terror, and courageously step into the future as you live by faith! Through 35 exciting weeks of U.S. History II, students will learn biblical money management principles, discover secrets of great communicators, tackle questions of absolute truth, and study God's Word to defend their faith.
Already know what you need?
Designed for ages 16-18, U.S. History II keeps learning fresh and interesting by bringing together engaging daily lessons, captivating books, and memorable activities – all from a solid biblical worldview. This unique combination creates an educationally rich learning experience that helps your teen grow both spiritually and academically. Take a look at the inspiring collection of literature and subjects your student will get to experience in U.S. History II. With these books and materials in hand, you'll have everything you need to earn required credits and prepare your student for college and beyond!
NOTE: Not all subjects are pictured (math, grammar, Spanish, "Living Library" books, and science lab kit are excluded).
Need help with placement?
Visit our "Guide Placement" page!
With daily plans written directly to the student, U.S. History II integrates a variety of subjects with a unit study feel, placing a special emphasis on United States history from 1877 through modern times. Helpful key ideas, questions, and directions within the plans keep you involved in your child's education, and you are given the option to customize key subjects like grammar, math and foreign language. With all needed credits integrated into the plans, and course descriptions with grading provided, you'll find that schooling has never been easier! To learn more about what U.S. History II includes, have a look below.
What's Included in
My Guide?
Can I Tailor This to
Fit My Child?
Yes! We've provided plenty of opportunities to customize with boy and girl selections for devotions, options for science and "Literature Study," and boy and girl options for the "Living Library." You can choose from our suggested math options, scheduled grammar text, and planned foreign language options, or use your own resources for these areas. Finally, our curriculum packages are designed so you can choose which credits to include in your student's course of study. No matter what you choose, U.S. History II pulls it all together for you!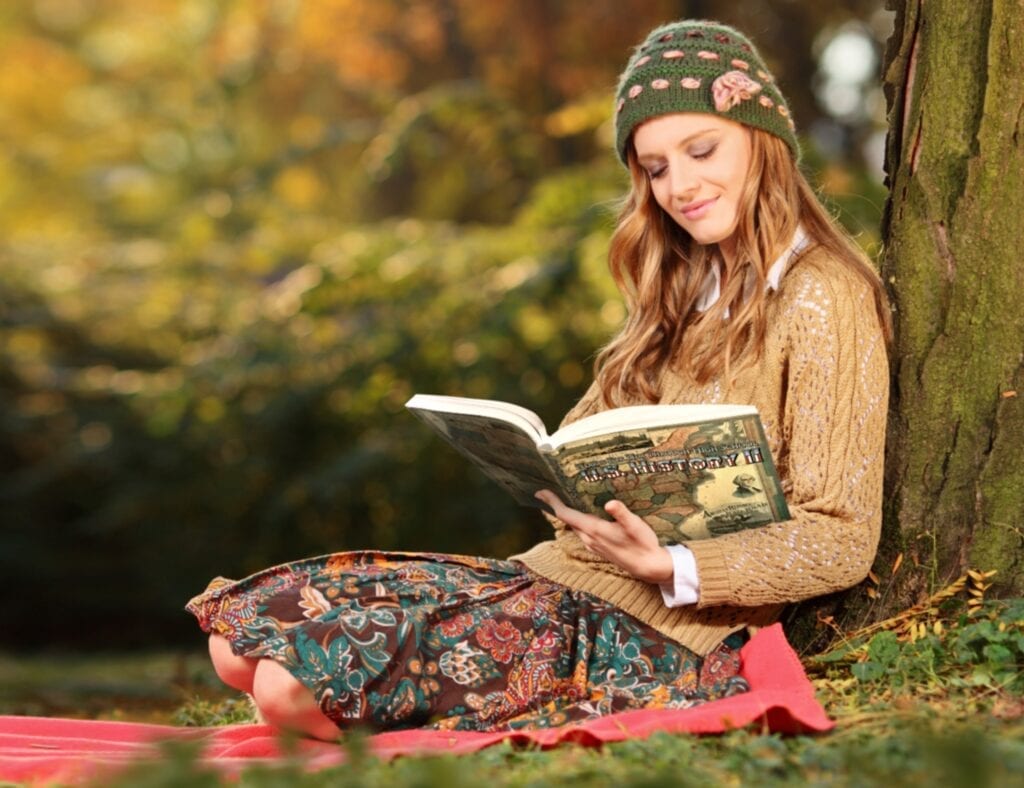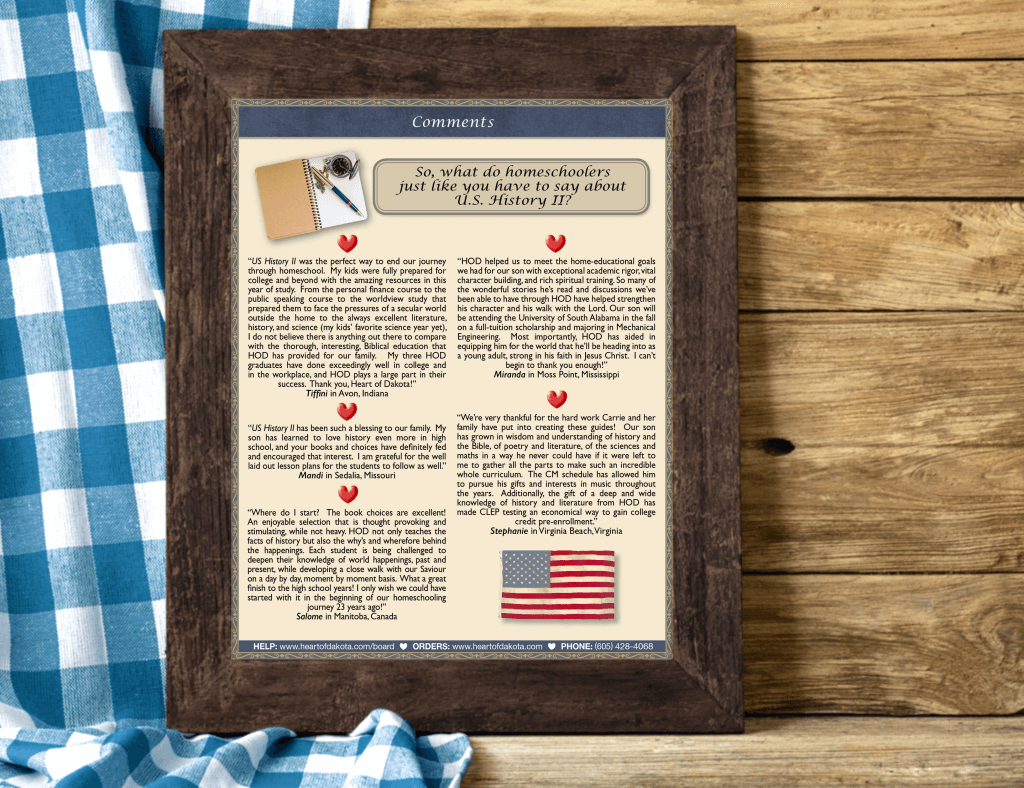 What Do Other
People Have to Say?
"US History II was the perfect way to end our journey through homeschool. My kids were fully prepared for college and beyond with the amazing resources in this year of study. Thank you, Heart of Dakota!"
U.S. History II includes 35 engaging units with open-and-go daily plans that pull everything together, allowing students to earn 7 – 7 ½ credits by year-end. Units include plans for four days a week, taking 6 – 7 hours a day for students to complete all subjects.  Each day is conveniently displayed on a two-page spread, making it easy to organize the day at a glance.  Let's have a better look inside, so you can see what using U.S. History II is like.
In this video, Julie gives a brief overview of U.S. History II including a quick peek into the daily plans. After watching this video, you'll have a clear picture of how each day is organized and a better understanding of what to expect from our complete, Christ-centered, Charlotte Mason-style program.
At the high school level, each guide is written mainly to the student, saving you time so you can direct and facilitate your student's learning. Each day of U.S. History II is organized on a simple two-page spread divided into "Learning Through History" and "Learning the Basics."  Each subject is contained in its own box coded 'T,' 'S,' or 'I' to show whether it is "Teacher-directed," "Semi-Independent," or "Independent." Boxes can be done in any order, and subjects are seamlessly rotated to cover all needed credits. Once each box on the two-page spread is complete, your student is done!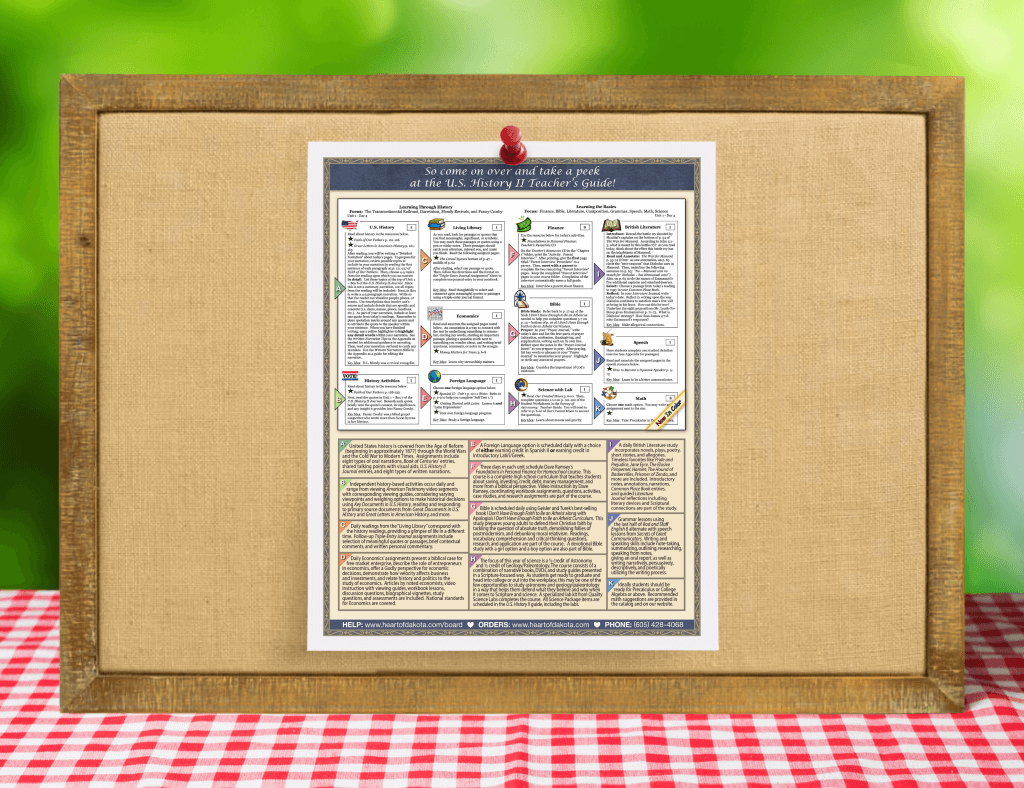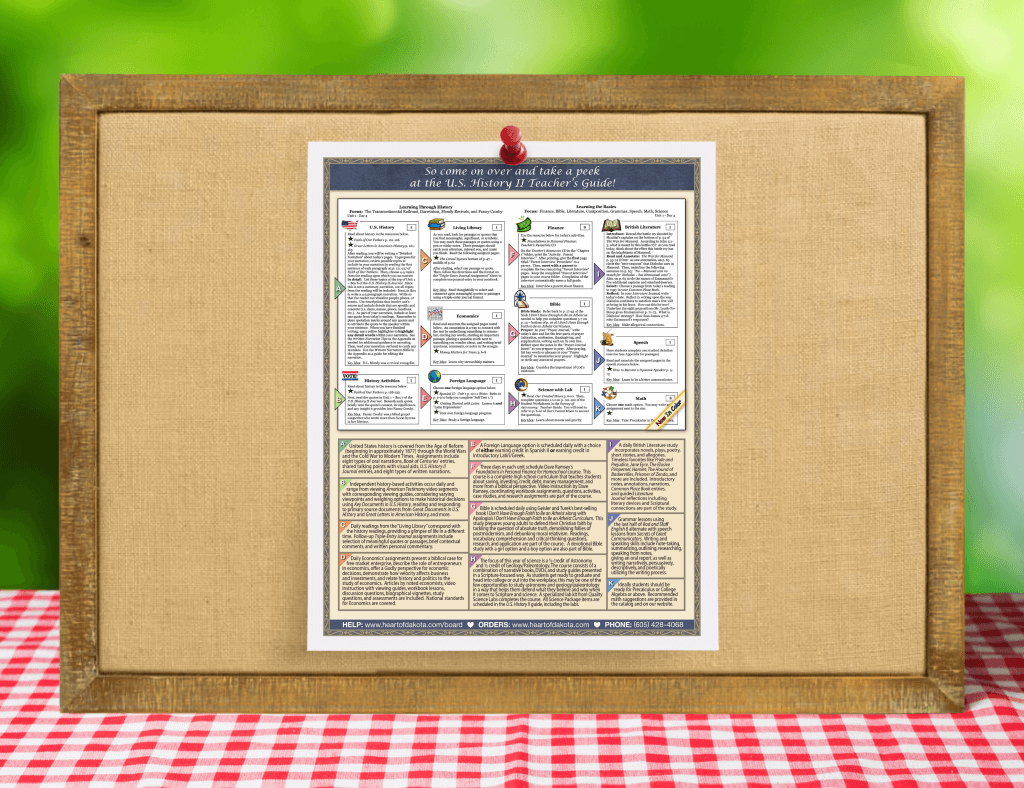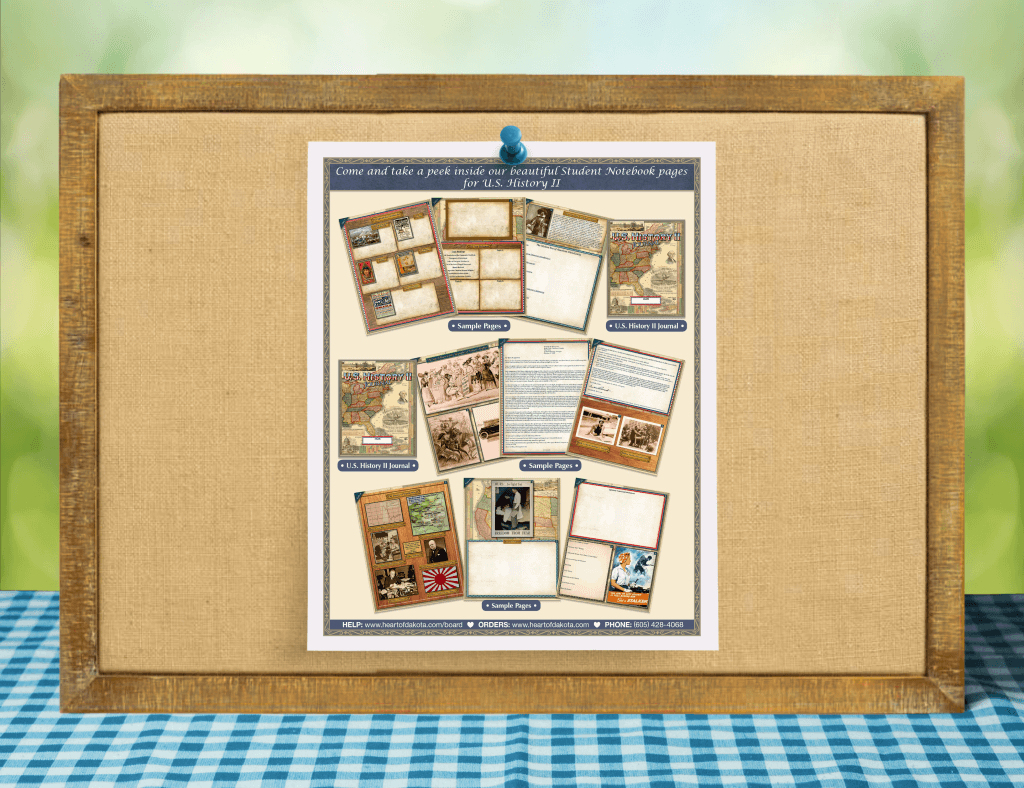 Our stunning, full-color U.S. History II Journal becomes a special portfolio showcasing what students have learned on their journey through U.S. history. As students work through U.S. History II, they'll complete beautiful pages filled with key decision-making responses, graphic organizer-style notes, written opinions, historical maps, talking points with visual aids, critical thinking questions and answers, analysis of primary source documents, multi-paragraph written narrations, picture cues for detailed narrations, and more! By the end of the school-year, students will have a personal keepsake they can treasure for years to come.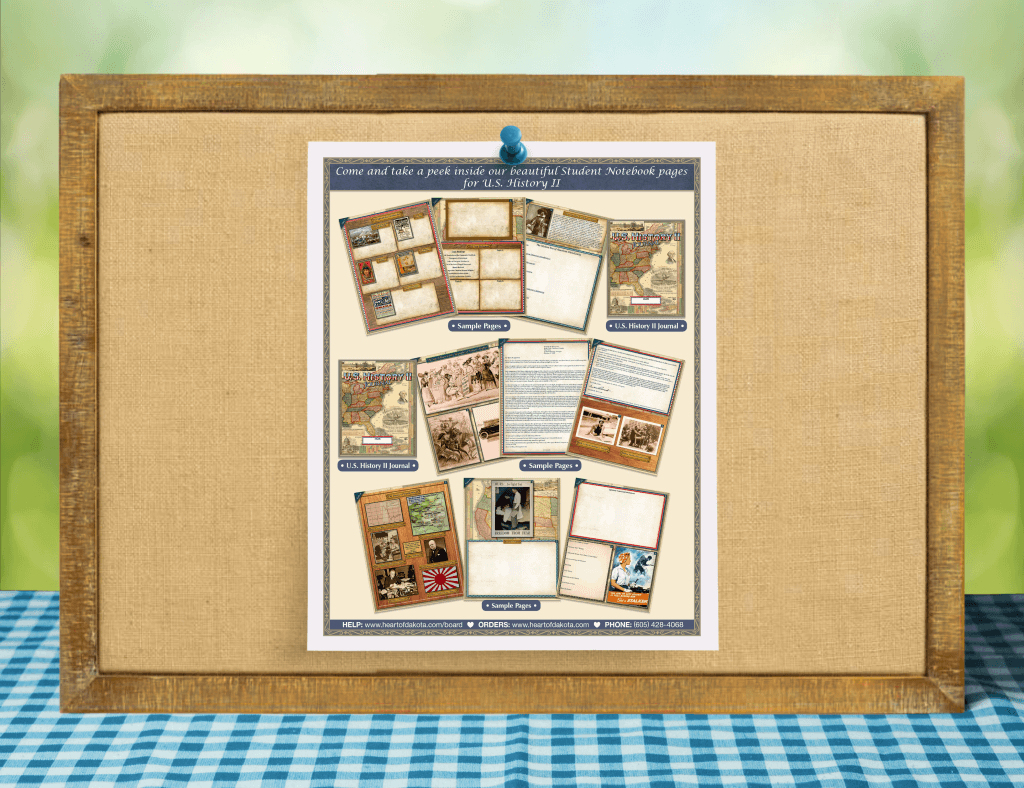 U.S. History II includes everything you need to earn required credits for a full year of high school study. If you would like to see which credits your child will earn in the U.S. History II guide, refer to our "Scope and Sequence" chart for high school. This chart lists the credits for all 4 of our high school guides, including U.S. History II. With Heart of Dakota, you can rest easy knowing that your child will be well-prepared for college and beyond!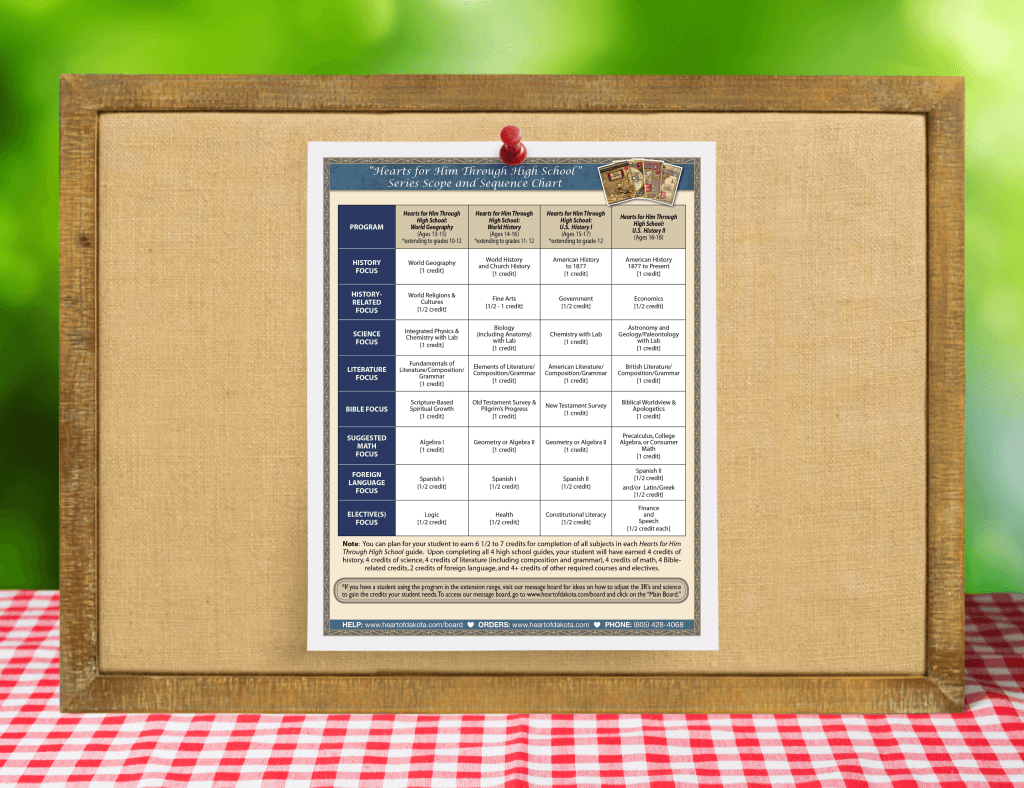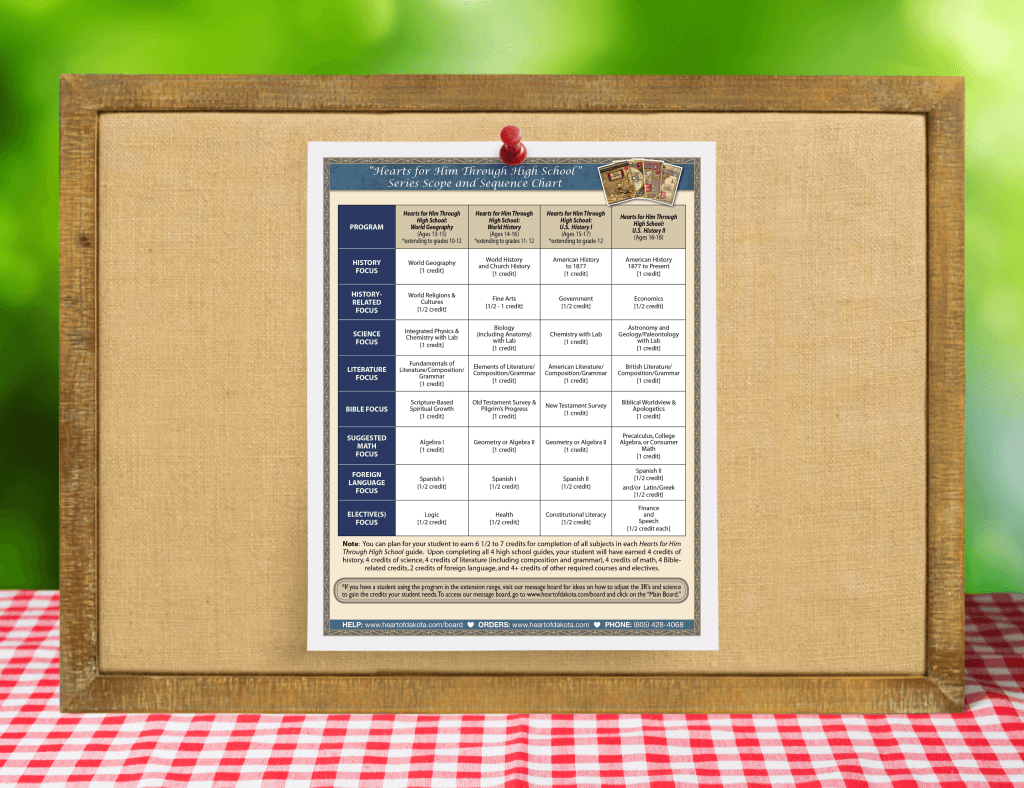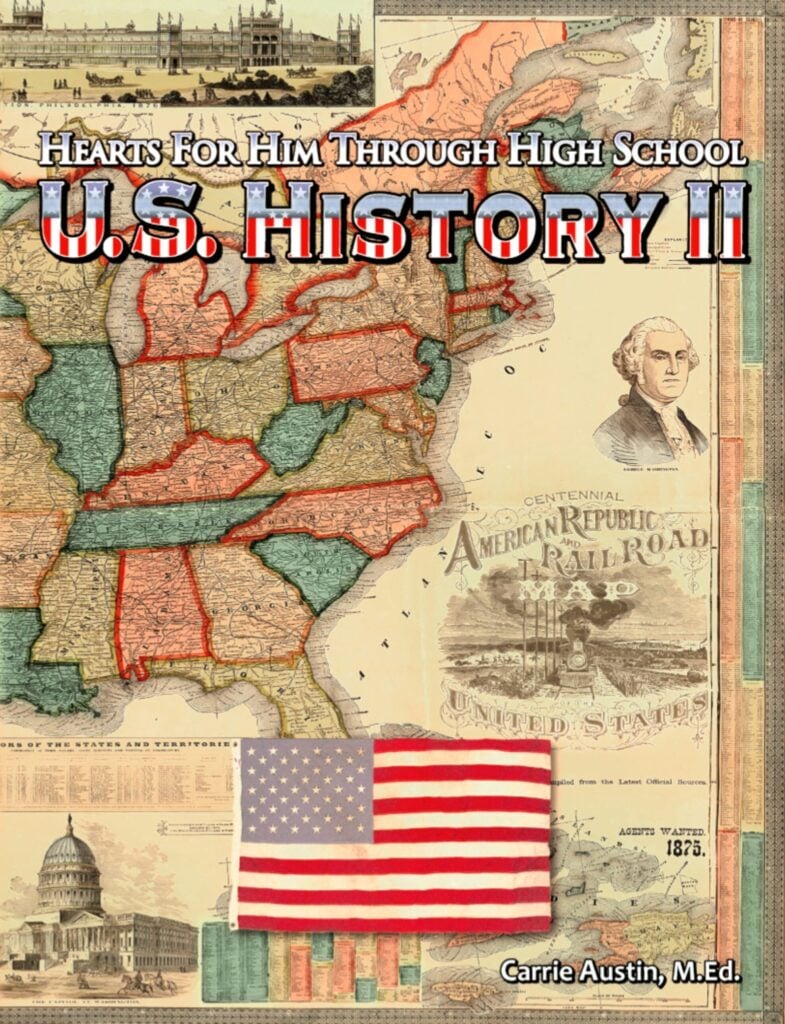 U.S. History II features open-and-go daily plans with an appealing mix of oral, written, hands-on, and academic activities.  Daily lessons incorporate a variety of learning styles, a perfect blend of teacher and student, and a shift toward greater independence befitting the high school stage of learning.  Step-by-step directions, a careful balance of skills, and helpful key ideas bring everything together.  By keeping our design both constant and coherent, we have created a strong foundation you can rely on year after year.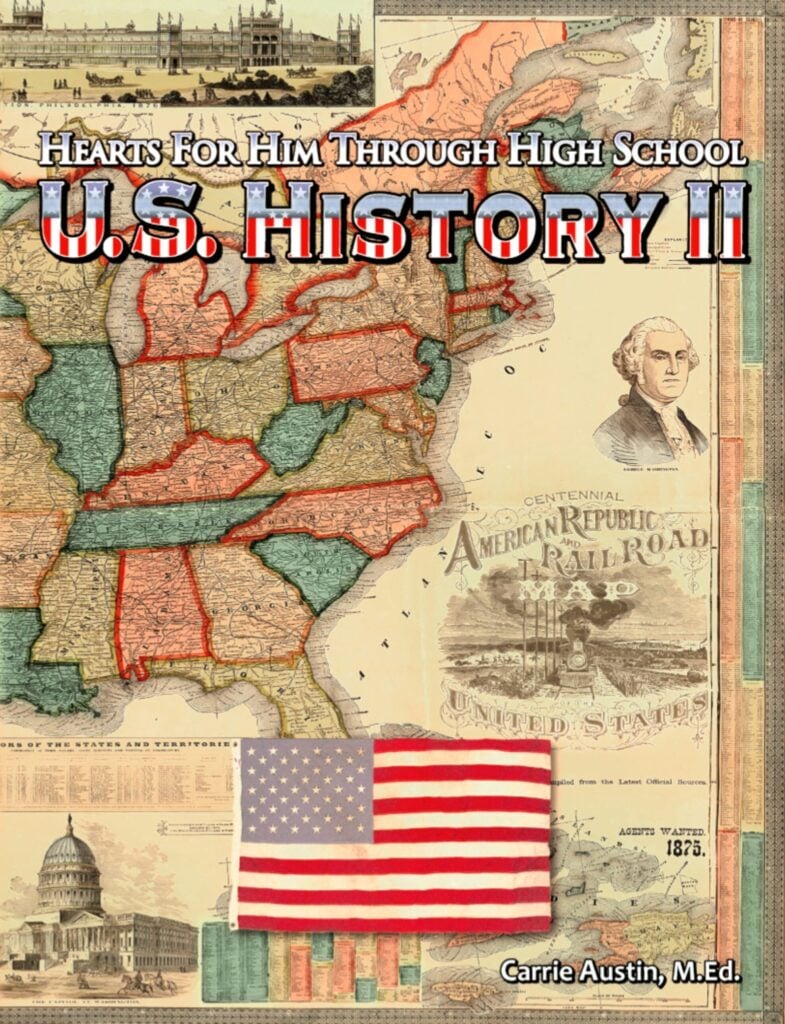 Now that you've seen a little bit about U.S. History II, are you ready to shop? We can't wait for you to see what's in store!
Not sure you're in the right place? If your child is too young for U.S. History II, we've got you covered.
Need something younger?
Have a look at U.S. History I. It might be just right for your child.
Still want to know more about U.S. History II? Have no fear – there's more here! See the following excellent resources for more in-depth information about this program.