Meet the Family Behind the Books
At Heart of Dakota, we are all about family! From the moment you place your order to the moment you open your guide to teach, every part of the process has been touched by our family. Serving you for over 20 years, our family is here for your family. Let's share the journey!
It all started 20 years ago in my sister's living room...
My older sister, Cindy, had gathered some homeschool moms together to discuss teaching reading over coffee, and she invited me to join the conversation. I didn't know it at the time, but she had secret plans for this meeting. As we discussed the challenges of teaching reading beyond phonics, we each went around the circle and shared what we were doing with our kids. When I shared how my kids and I were using real books to study story elements and Godly character traits with methods that would work with any book, many ladies expressed interest. It seemed we all wanted our kids to love reading, but more importantly, we wanted them to read with moral discernment.
It was then that my sister pulled out a legal pad and handed out pens asking, "If Carrie would publish her literature program, would any of you be interested?" Many said, "Yes," and signed their names and addresses to prove it. This was just the encouragement I needed to put my ideas in published form. With editing help from my younger sister, Julie, I got to work. One year later, we were mailing copies of Drawn into the Heart of Reading to all the names on the list – our first 26 customers!
And that was just the beginning...
Over the next few years, I continued to write. In spite of originally having no plans to write more than one guide, I found myself authoring guides for preschool and kindergarten for my kids. I wrote guides that were open-and-go for my busy life, and literature rich, Bible-based, and hands-on for my active boys. With the Lord's prodding and my husband's encouragement, I kept writing to stay ahead of our sons as they grew. As the years passed, our business grew right along with our family. After 10 years of running Heart of Dakota every night and weekend, my husband, Mike, retired from his lighting job and joined our company full-time. Our boys worked alongside us, and my younger sister, Julie, and her sons played an increasingly larger role in keeping things running smoothly.
I never intended to write past elementary school…
However, in 2009, we felt the Lord's urging to begin writing middle school curriculum. Believe me, we prayed every step of the way! In 2013, we stepped out in faith and crossed another barrier I had said I would never pass – high school curriculum! By then, we had completely outgrown our home-based warehouse and needed to build. So, our Heart of Dakota warehouse took form and broke new ground. By 2017, we had guides written for every level of school from preschool through high school. Heart of Dakota was now a curriculum families could use for their child's entire education, and many families, including ours, did just that!
As we reflect back, our journey has not been without challenges, but God has always provided a way forward. He has blessed us with an amazingly loyal customer base that has supported us all the way, and we can't wait to see where we go from here! We are thankful for the opportunity to serve homeschool families every day, and we owe a special debt of gratitude to each of the 26 moms who helped us get started so many years ago!
Our products are backed by 30 years of teaching and writing experience. This allows us to make the following promise:
We hereby pledge to always provide…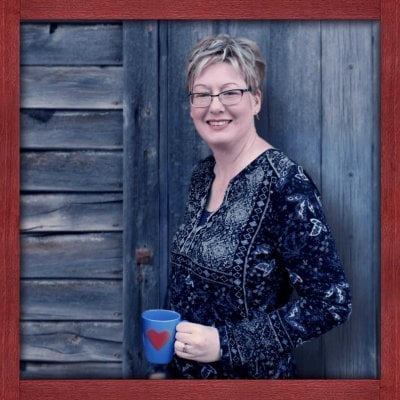 Carrie is the author of all of the Heart of Dakota curriculum guides. She loves equipping parents just like you to homeschool successfully and happily with quality books—by creating open-and-go plans that make teaching and learning with Christ at the center a joy! Each Heart of Dakota guide incorporates Carrie's unique blend of time-tested methods stemming from her 11 years of classroom teaching, her 20+ years of homeschooling, and her master's degree in educational leadership. Carrie and her husband, Mike, make their home in South Dakota, where they have homeschooled for over 20 years. They have two adult sons who have graduated from their homeschool and two boys at home who still use Heart of Dakota. In her free time, Carrie enjoys hot tea, writing projects, history stories, good books, movie nights, and chocolate.
Mike is the owner and President of Heart of Dakota. He loves the opportunity he has had for the last 20 years to serve homeschool families just like yours through Heart of Dakota. Mike's bachelor's degree in business management was first put to good use working in the electrical industry and lighting for 20 years. Then, his degree was put to use once again after coming home full-time to manage Heart of Dakota. Mike also joined in teaching his four sons to give Carrie a chance to continue writing the upper level Heart of Dakota guides. He is thankful for the opportunity he has had to be his boys' teacher and to get to know the HOD guides on a personal level. Mike oversees all aspects of Heart of Dakota and keeps the business running in the day-to-day. He does everything from helping out with customer service, to performing managerial and financial tasks. He's been married to Carrie for over 30 years and enjoys living in South Dakota. In his free time, Mike enjoys biking, audio books, classic literature, studying Hebrew and Greek, and meeting with his weekly men's group at church.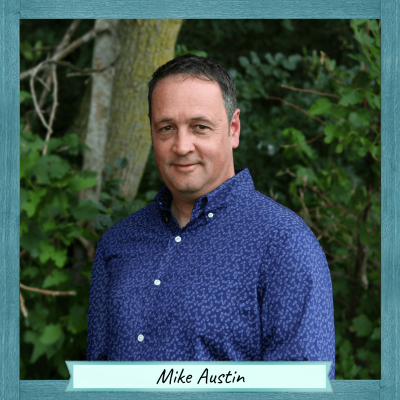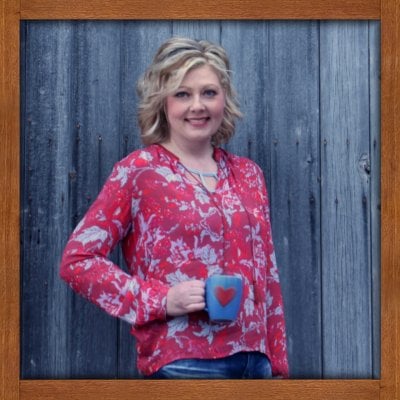 Are you overwhelmed? Confused? Or, just wishing you could talk to someone personally to come up with a plan that is right for your family? When you call Heart of Dakota for curriculum advice, Julie's is the friendly voice you will hear on the other end of the line. As our curriculum consultant, book editor, and blogger – Julie brings 25 years of teaching experience, including a master's degree in educational leadership, to the conversation. Whether you're deciding which guides fit your family, or you're needing one-on-one help using your Heart of Dakota guide, Julie is sure to have experienced advice and encouragement for you. Her sage advice is based on 7 years of teaching in the public schools and 18 years of homeschooling her own three boys with Heart of Dakota.
Julie and her husband, Rich, live in rural South Dakota, where they thoroughly enjoy the country life. All three of their sons work for Heart of Dakota. In her free time, Julie enjoys strong coffee, cooking, singing, bubble baths, and making family traditions. Julie is especially good at instilling a "can-do" attitude in homeschool teachers with her insightful tips and wise counsel. She'll be looking forward to talking with you on your Heart of Dakota journey!
Cole is Mike and Carrie's oldest son and the newest full-time member of Heart of Dakota. A recent graduate of Liberty University, his history degree with an emphasis in literature has prepared him well for his eclectic job at Heart of Dakota. Cole is the first person you are likely to encounter at Heart of Dakota, as he serves our customers by phone and email. He is also our social media coordinator and resident IT guy. Even though Cole has worked for Heart of Dakota from the time he was a young boy, we are all thrilled to welcome Cole to the Heart of Dakota team in a full-time capacity! Being homeschooled all the way from preschool through high school, Cole appreciates the opportunity to serve the homeschool community and to help families use Heart of Dakota with their children. In his free time, Cole enjoys all things history, WWI and WWII airplanes, exploring new places, movie nights, board games, learning bass guitar, and his men's group at church.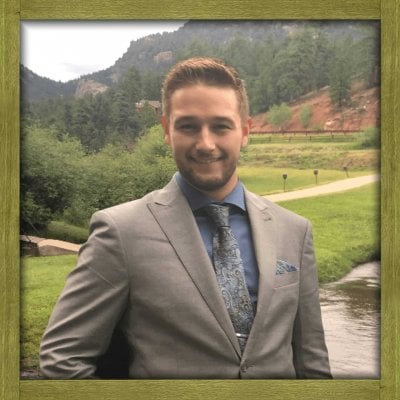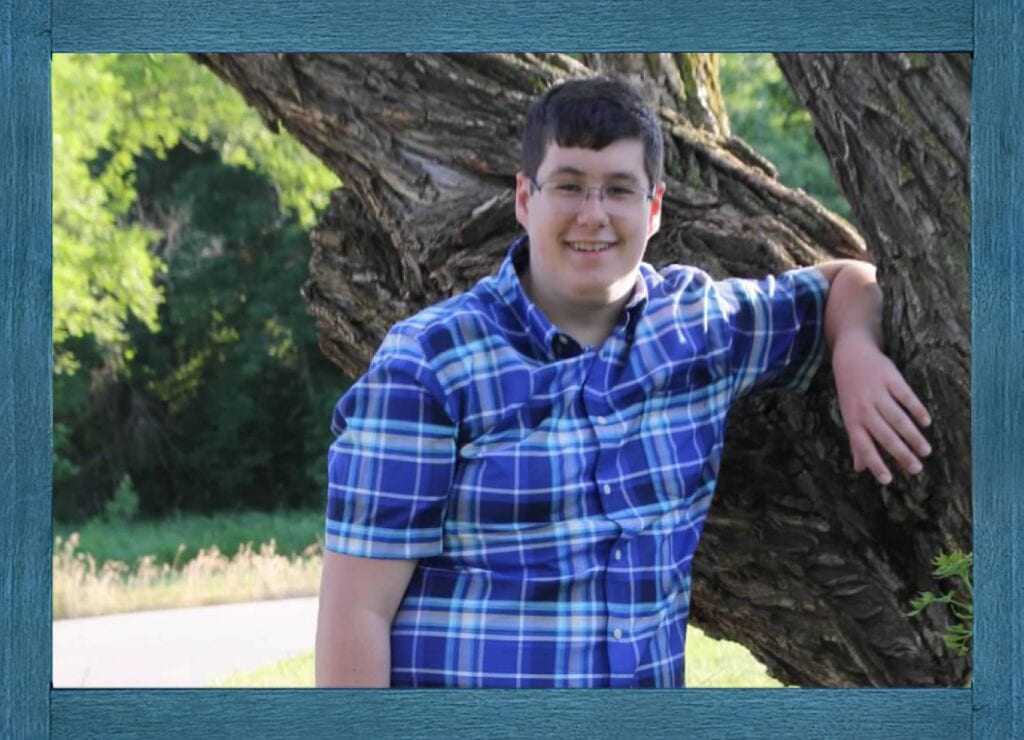 Heart of Dakota graduate: 2017
Full-time college student: Majoring in Graphic Design
Heart of Dakota Team Member: Graphic Design
Enjoys: film-making, drawing, music, movie nights, basketball, spicy wings, and good conversation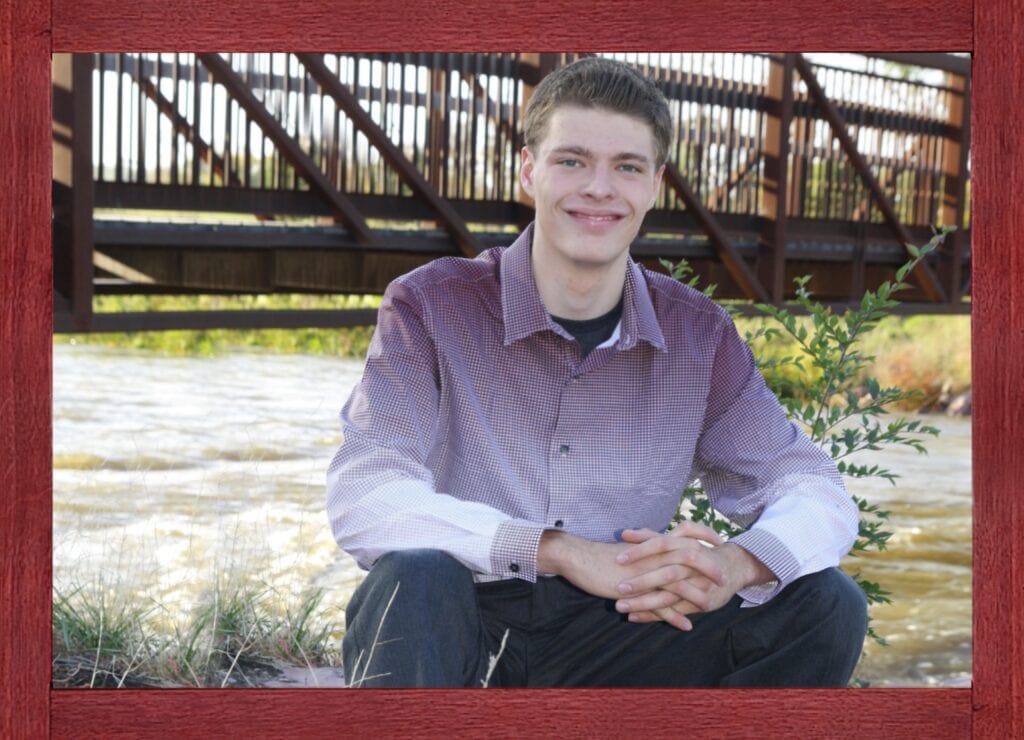 Heart of Dakota graduate: 2018
Full-time college student: Majoring in Business Finance
Heart of Dakota Team Member: Warehouse Manager
Enjoys: basketball, being outdoors, good books, time with his brothers, fishing, hunting, and cocoa
We give thanks to our Lord and Savior, Jesus Christ, for giving us the vision to train up our children in the Lord. It is our constant prayer that He be glorified through our work, and we hope and pray that our products are a blessing to you and your family.
Feel free to explore our website, blog, and store – there's a lot of interesting information, helpful tips and quality products to be found! If you have any questions, you can contact us at [email protected] or give us a call at 605-428-4068.
God bless,