Revival to Revolution: Heart of Dakota's Homeschool Program for Ages 11-13, with Extensions for Ages 14-15
Heart of Dakota's Revival to Revolution curriculum is written for students within a target age range of 11-13 years old. Students this age would be in about 6th or 7th grade. An advanced 6th grade student would probably do just fine with Revival to Revolution.  A 7th grade student would more than likely thrive! The Extension Package can be added for students who are ages 14-15. This set of books and follow-up assignments are meant to be completed independently by 8th or 9th grade students. They extend the history by following the same chronological flow of time as the daily plans. This exciting set of living books takes the reading up a notch! But, it also keeps the Charlotte Mason style of learning alive and well for 8th-9th graders.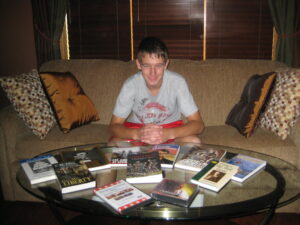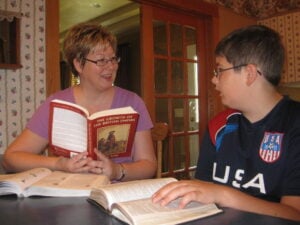 Multiple choices in physical science make Revival to Revolution customizable for 6th to 9th grade students as well!
Likewise, there are 2 exciting options for physical science! Both options include Heart of Dakota's specially designed Inventor Study, complete with Charlotte Mason style living books and full-color Inventor Student Notebook pages! The first option includes the Inventor Study along with the Standard Exploration Education lab kit. This option is most appropriate for 6th or 7th grade students.  The second option includes the Inventor Study along with the Advanced Exploration Education lab kit. This option is most appropriate for 8th or 9th grade students.  Students in 9th grade who complete both the Inventor Study and the Advanced Exploration Education kit earn one full credit in Physical Science with Lab.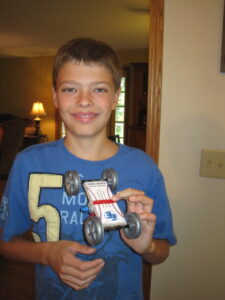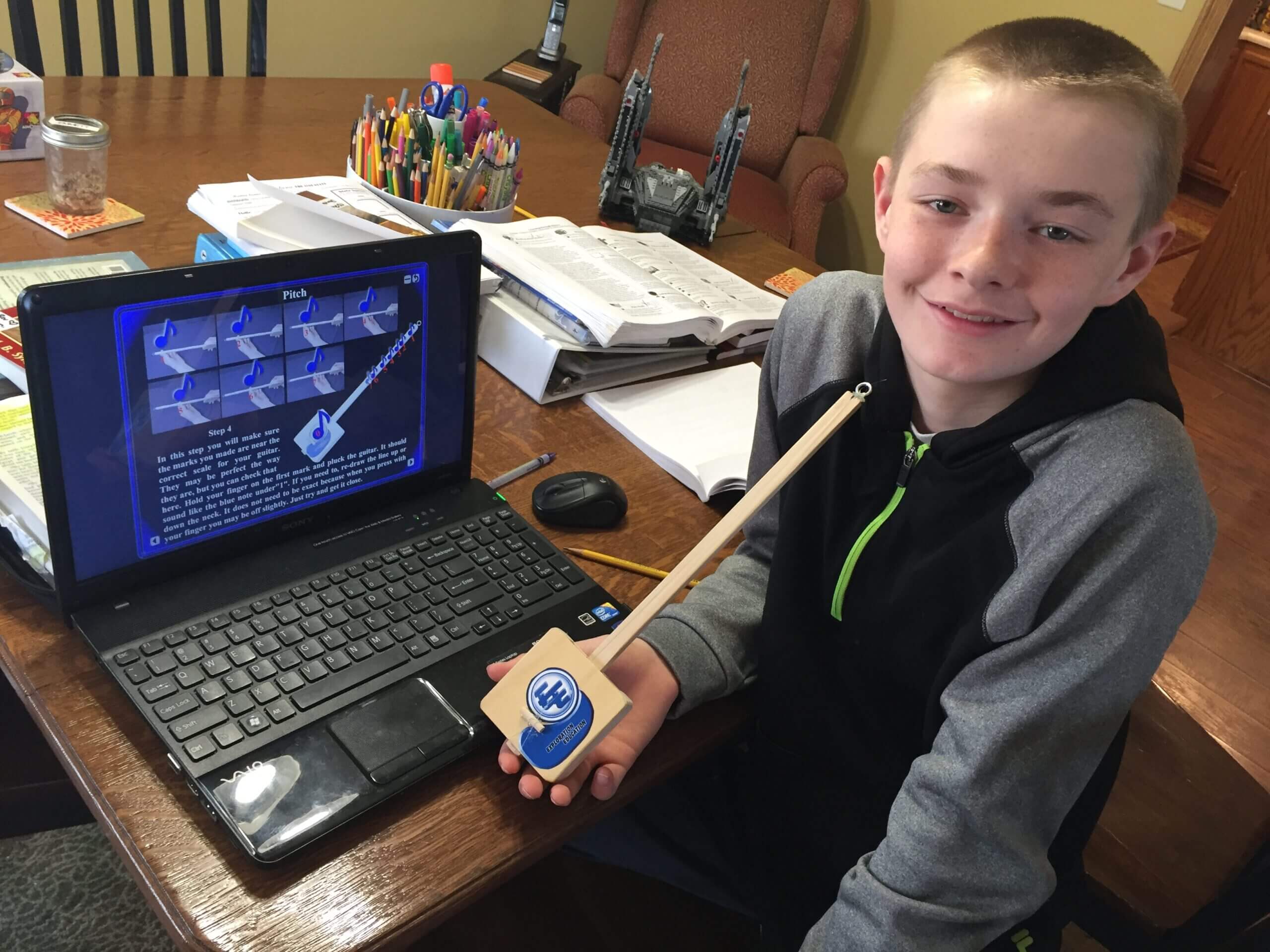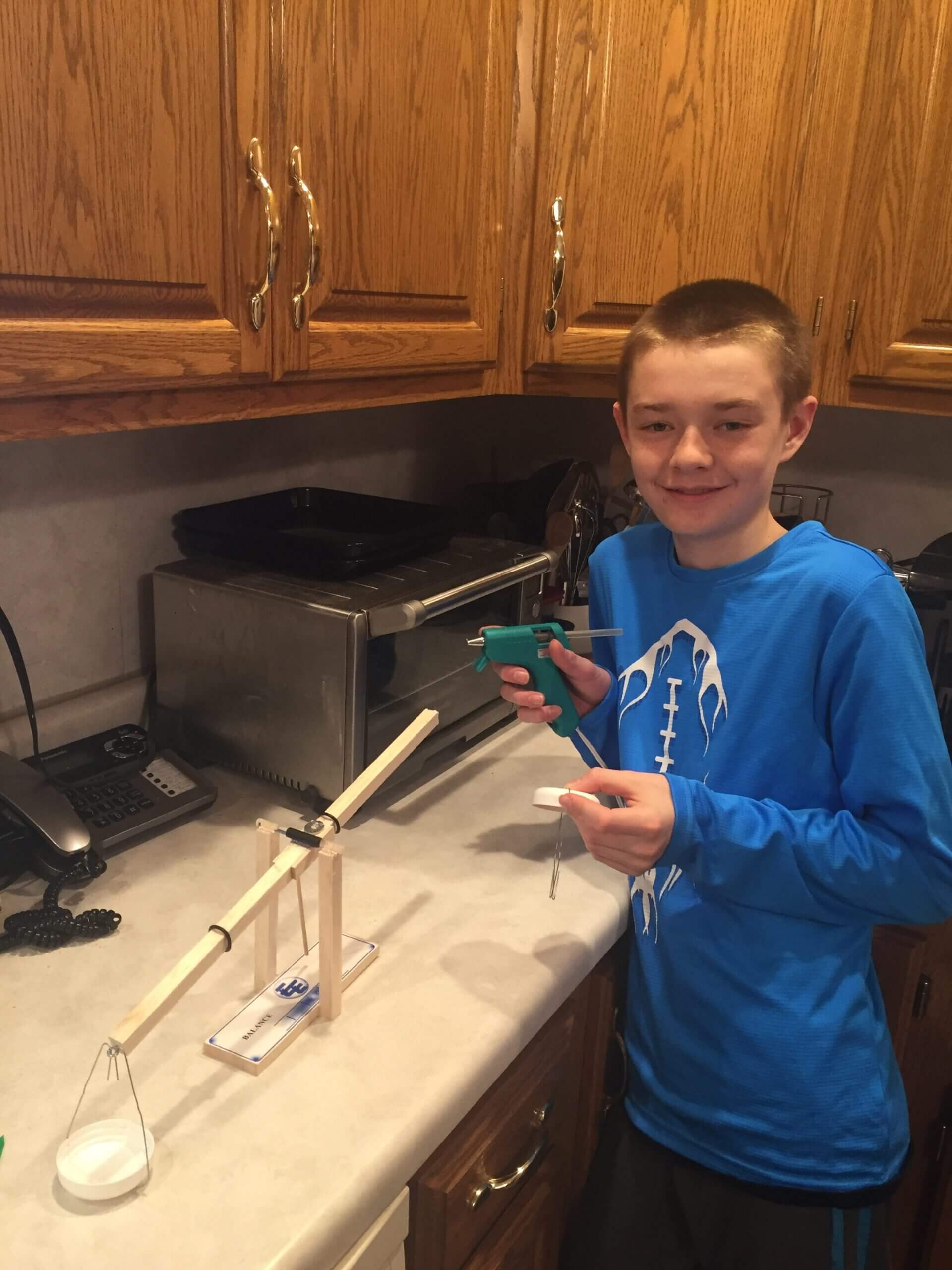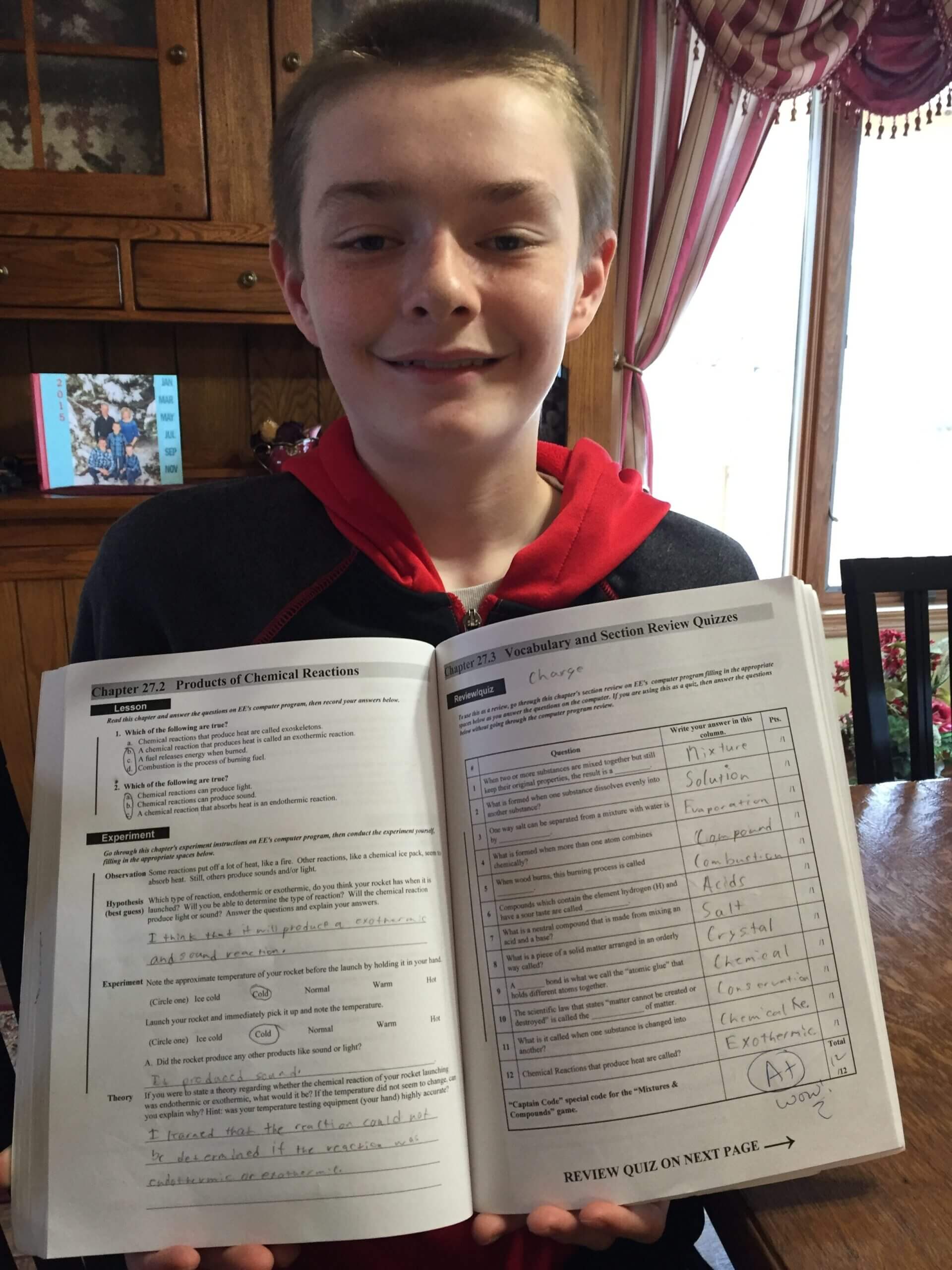 Multiple levels of literature instruction offer further choices in customizing Revival to Revolution!
Drawn into the Heart of Reading (DITHOR) includes multiple levels of student books and book packages.  What level you choose depends on how new you are to Heart of Dakota and formal literature study! Sixth grade students who have not completed Level 4/5 previously may want to use the 4/5 DITHOR Student Book.  If they have completed the 4/5 Student Book prior to sixth grade, they can either move up to the 6/7/8 Student Book or purchase another 4/5 Student Book to do again with harder books. Seventh and eighth grade students should use the 6/7/8 Student Book, as this will prepare them best for high school level literature.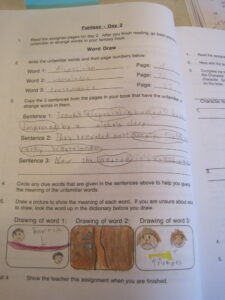 Any level of DITHOR book pack works with any level of DITHOR Student Book.  So, if you have a sixth grade student who is a strong reader who is not as strong of a writer, you might choose the 4/5 Student Book and the 6/7 Book Pack.  Or, if you have a strong writer who is not as strong of a reader, you might choose the 6/7/8 Student Book, and the 5/6 Boy or 5/6 Girl Interest Book Pack.  Or, if you'd rather choose your own books altogether, you can use our Sample Book Ideas List to do that too!  Regardless, if possible, it is best for 7th and 8th grade students to use the 7/8 Boy or 7/8 Girl Interest Book Pack, as this will prepare them best for high school level literature.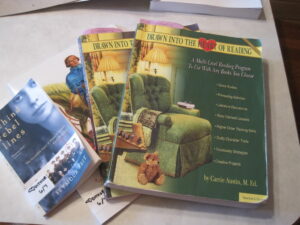 Multiple levels of spelling, math, and grammar help each student progress to the next level as well!
For spelling, there are 4 levels of dictation passages in the Appendix of Revival to Revolution.  The passages begin with Level 5 and progress through Level 8.  Levels 6 through 8 are included in the next guide's Appendix (Missions to Modern Marvels).  So, students start where they need to ability-wise in spelling, and progress each year as able.  If a student struggles with spelling, he/she might begin with Level 5.  Or, if a student is an excellent speller, he/she might begin with Level 7 or 8. Likewise, for math there are plans for a choice of 3 levels: Singapore Math 5A/5B, Singapore Math 6A/6B, or Principles of Mathematics Book 1.  Finally, there is a choice of 2 grammar levels.  Students can either complete one full year of R & S English 5, or they can finish out the second half of R & S English 6.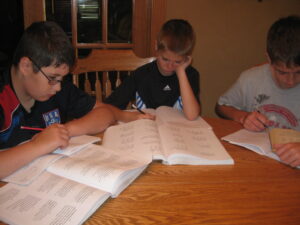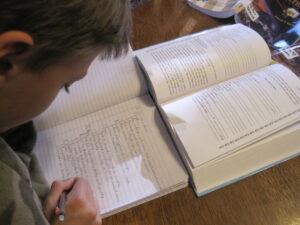 Reading about History grows up a little more each year!
Revival to Revolution recognizes high school is just around the corner, and it steps up the skills incrementally accordingly!  Students read their own Reading about History and sharpen their written narrations skills by increasing their length to 10-14 sentences.  They also step up their self-editing skills by using their Written Narration Skills: Student's List to edit their own written narrations.  Students give both detailed and summary oral narrations. They also use provided Scriptures to weigh a historical character's thoughts, words, or actions in light of the Bible.  Furthermore, full-color period artwork pertinent to the history reading is also included each week. Students study the period artwork and discuss it using provided guiding questions.
Geography, notebooking skills, history projects, and independent history studies provide additional ways to respond to history readings!
In Geography, students use the U.S. History Atlas to locate significant places in history and label their own history specific maps using Map Trek: Revival to Revolution. Additionally, Charlotte Mason-style timeline entries march on, as students continue to add to their "Book of Time." A variety of history follow-up assignments teach a multitude of skills.  The History Project teaches students to follow incremental steps to complete a hands-on project connected to the history reading each week.  Independent History Study assignments have students listening to audio presentations, drawing step-by-step illustrations, completing notebook entries, writing copywork entries of quotes and verses, and coloring noteworthy historical pictures.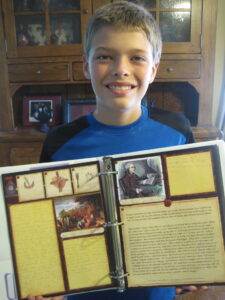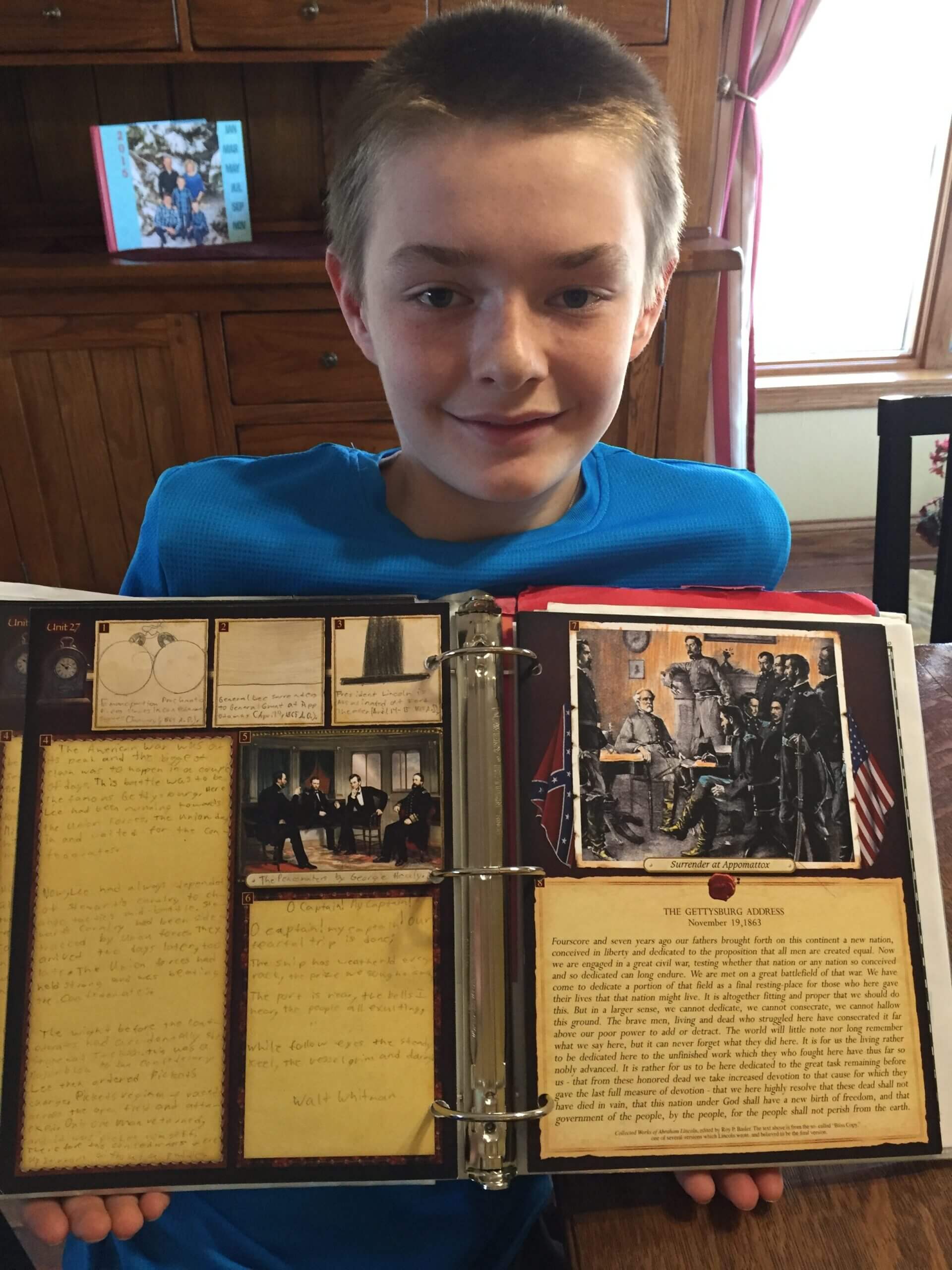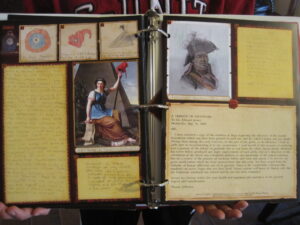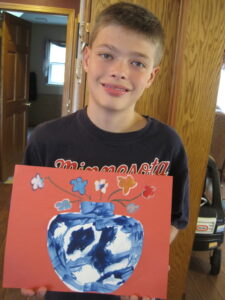 Worthy Words, Research, and a Fifty States Study – oh my!
Some new and notable things that are unique to Revival to Revolution are Worthy Words, the Research of the Signers, and the Fifty States Study!  In Worthy Words, students learn to read primary source documents. Students study speeches and letters of famous men and women in history.  Provided guiding questions help students understand the primary source, the writer's sentiments, and the purpose for which the document was written.  In Research, students use The Signers: The 56 Stories Behind the Declaration of Independence to research the lives of the signers of the Declaration of Independence.  Students note their research findings on full-color portrait cards provided in the Student Notebook.  Finally, a Fifty States Study provides a witty and interesting overview of the building of our nation, state by state.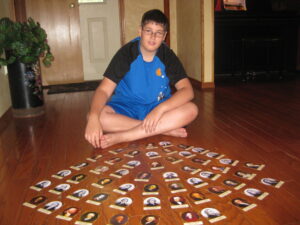 Storytime – who shall do the reading?
It could be that this is the year your student takes over the Storytime readings!  I know.  You probably have mixed feelings about that, which Carrie realized. This is why she labeled Storytime as either a "T" teacher-directed or an "I" independent part of the plans!  It's so nice to have that flexibility, isn't it?  I remember my oldest son noticing the "T" or "I" politely asking if I'd be very hurt if he just read the books himself.  Hmmm.  I was kind of hurt. But then he wisely said, "I mean, Mom, you have two other little guys to read to – and I can read these.  I LIKE to read these; so why don't you just read to the ones who need it?"  Hmmm.  Good point.
With my middle son, he came up with the middle-of-the-road plan of me reading for 10 minutes, and when the timer dinged, he would read the rest.  Very middle child-like, right?  My youngest son has already told me he'd LOVE for me to read them all.  Very youngest child-like, right?  The point is, it all works.  Just pick what you and your child like best! No matter how the reading is accomplished, higher level thinking questions specific to each day's reading are provided.  Hence, students ponder provided analysis, synthesis, and evaluation questions, as well as orally narrate in response to the readings.  Very balanced, don't you think? Much higher level thinking required here than just one right answer questions!
Let's get inspired!
Revival to Revolution says, "Let's get inspired!" First, by music, then by Hebrew's heroes, next by Biblical worldview, and finally by inventors!  First, students enjoy a music appreciation study two days each week with The Story of Classical Music and with Amy Pak's Hands-on Activity lapbook.  Then, students meet the heroes faith in their own Bible Quiet Time with Hidden Treasures in Hebrews.  Next, students delve into a Biblical Worldview Study with you as the parent via Who Is God? And Can I Really Know Him? Finally, students meet the inventors who used physical science principles to pave the way for growth in power, manufacturing, production, communication, and transportation!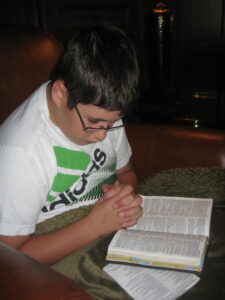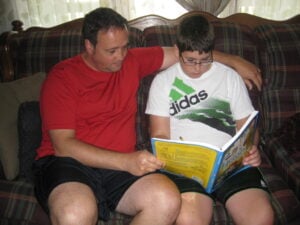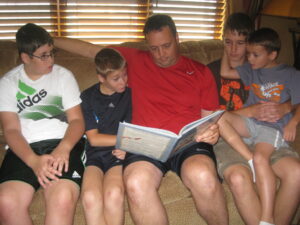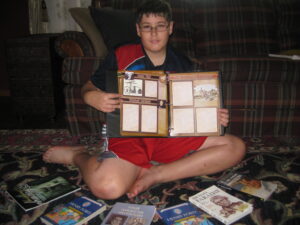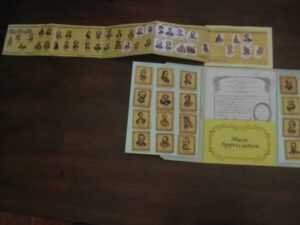 Furthermore, let us not forget creative writing and poetry study!
While R & S English provides more systematic step-by-step writing assignments, The Exciting World of Creative Writing balances this out by drawing out the creative side of your student! Poetry study further taps into that creative ability with thought-provoking questions, copywork of classical poetry, connections between poetry and historical events, and pertinent background information.  Yes!  Students will be inspired by timeless words of others, but in turn they will also learn to inspire themselves, with words of their own! So, that wraps up Revival to Revolution! 
In Christ,
Julie
P.S. Would you like to delve into more details about why Carrie wrote each part of Revival to Revolution the way she did? Well, then this link is for you!
P.S.S. Need some help setting up your Revival to Revolution guide for the year? Click here!