Editor's note: This post was originally released by Julie on May 25, 2018. Her children have since grown more, with Wyatt post-college, Riley in college, and Emmett wrapping up high school. Nonetheless, these tips are still as helpful today as they were then.
A Trend in Writing to Ponder
Each day I get to help families with placement in Heart of Dakota. I've enjoyed doing this for over a decade and consider it an incredible blessing and a privilege! I see a trend for many students who come to Heart of Dakota from other curricula.  They are often placing lower on the placement chart in writing, spelling, and grammar.  They have done much work orally. But, now that they are getting older, parents are looking ahead to middle school and high school work. They are concerned their students won't be ready.
Impact on Spelling and Editing Skills
Since much of the work was done orally by students, their spelling has also been impacted. They just have not written enough to form the habit of spelling well. Likewise, they have done little to no editing of their own written work. The parent has not been editing either, as students have been doing their work orally. This leaves the parent with all of the responsibility of editing a larger volume of work, as students should be writing more as they mature.  So, a responsibility that should be shared or shifting more to the student has landed soundly in the parent's lap!  Not what we busy homeschool moms need, right?!?
How Reading Aloud Everything Can Impact Students' Writing
When older students are combined with much younger students and therefore everything must be read aloud either by them or the parent, their writing is impacted. Seeing the text on the page as you read in your head fixes proper spelling in your mind.  This in turn helps you have a better chance of spelling words correctly in your own writing.  Older students who have not read independently often do not write well independently for this reason. This is why Charlotte Mason advocated students at the age of 9 be responsible for their reading. Can you think back to yourself as a 5th grade student? I know, for some of us, this is going waaaaaay back.  But, thinking back, how would your teachers reading everything aloud to you have impacted your writing?  Probably significantly, and not in a way you'd like.
The good news – Heart of Dakota's plans are designed to help students improve their writing!
Students incrementally become stronger writers using Heart of Dakota's plans!  Simply following the daily plans and using the writing helps in the appendix of each guide helps students gradually improve.  However, what do you do if you are coming to Heart of Dakota later?  Or, what if you did Heart of Dakota from the start, but you altered the plans so work was done orally instead?  Well, take heart!  Students can and will improve given time, as they create new writing habits.  So, here are 5 tips to help your children strengthen their writing skills and be on the road to writing well!
#1: Follow Heart of Dakota's plans by requiring all writing in assignments to be completed.
Start small if need be!  Students assigned to write 5- 7 sentences for a written narration should start with 5 good short sentences.  Quality trumps quantity to begin with!  Students should use proper spelling in all copywork, written narrations, and formal writing assignments. However, editing writing in all subject areas helps as well.  So, if you see a word spelled wrong in science, for example, try to help them fix it. Though work need not be perfect, spelling is something to try to edit in all subject areas as much as possible.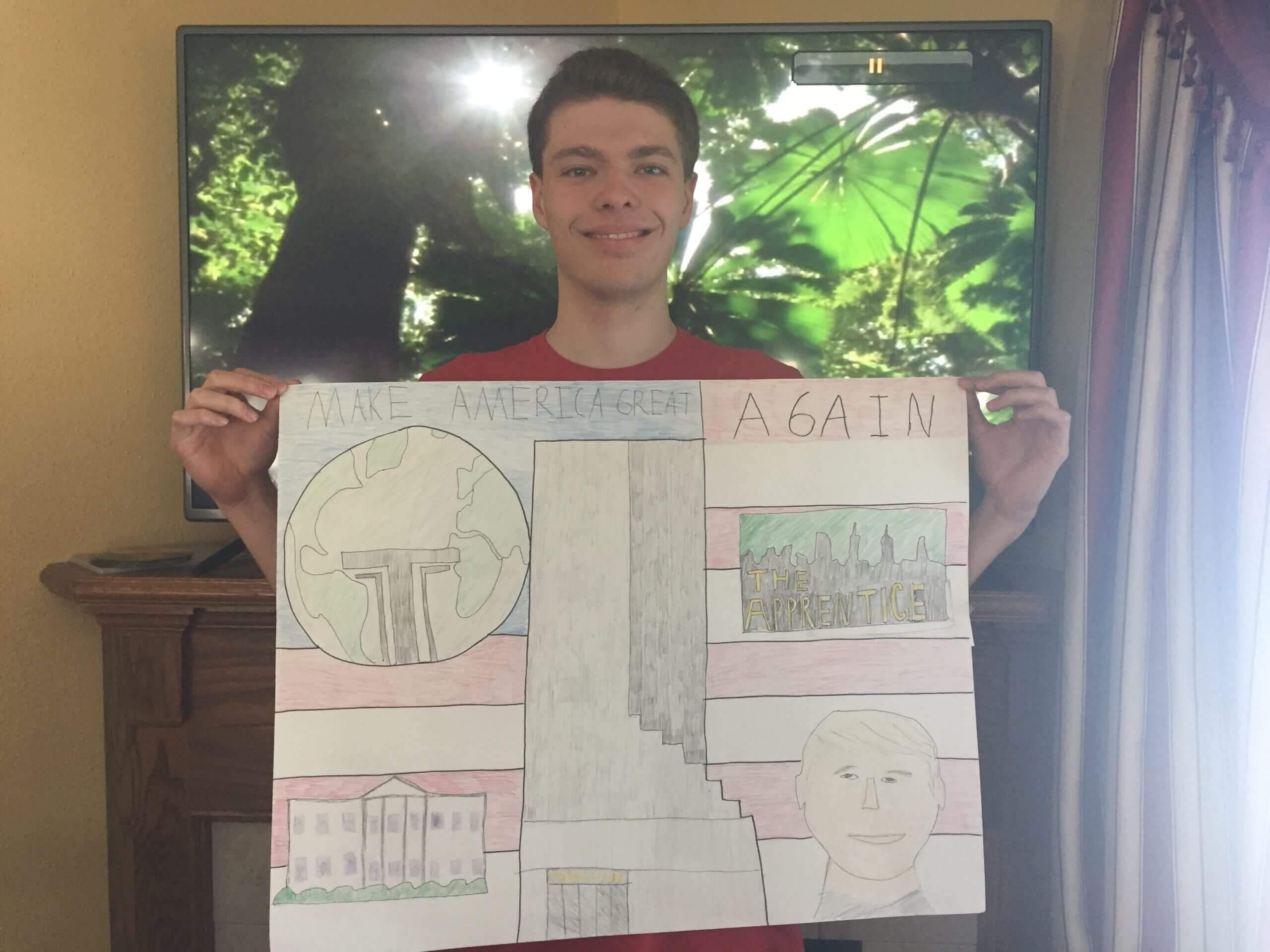 #2: Use the editing tips in the back of the guide.
Take time to edit to help your student become a strong writer! Working through the list following the directions in the Appendix will help students form good editing habits.  The responsibility for editing will gradually shift more from you to your students.  As this happens, your kiddos will learn writing carefully from the start equals less editing at the end. Keep in mind, students write one draft for written narrations.  A parent should not require a student to rewrite an entire written narration in a second or third draft.  Rather, students edit their first draft to the best of their ability with a parent offering help and encouragement as needed.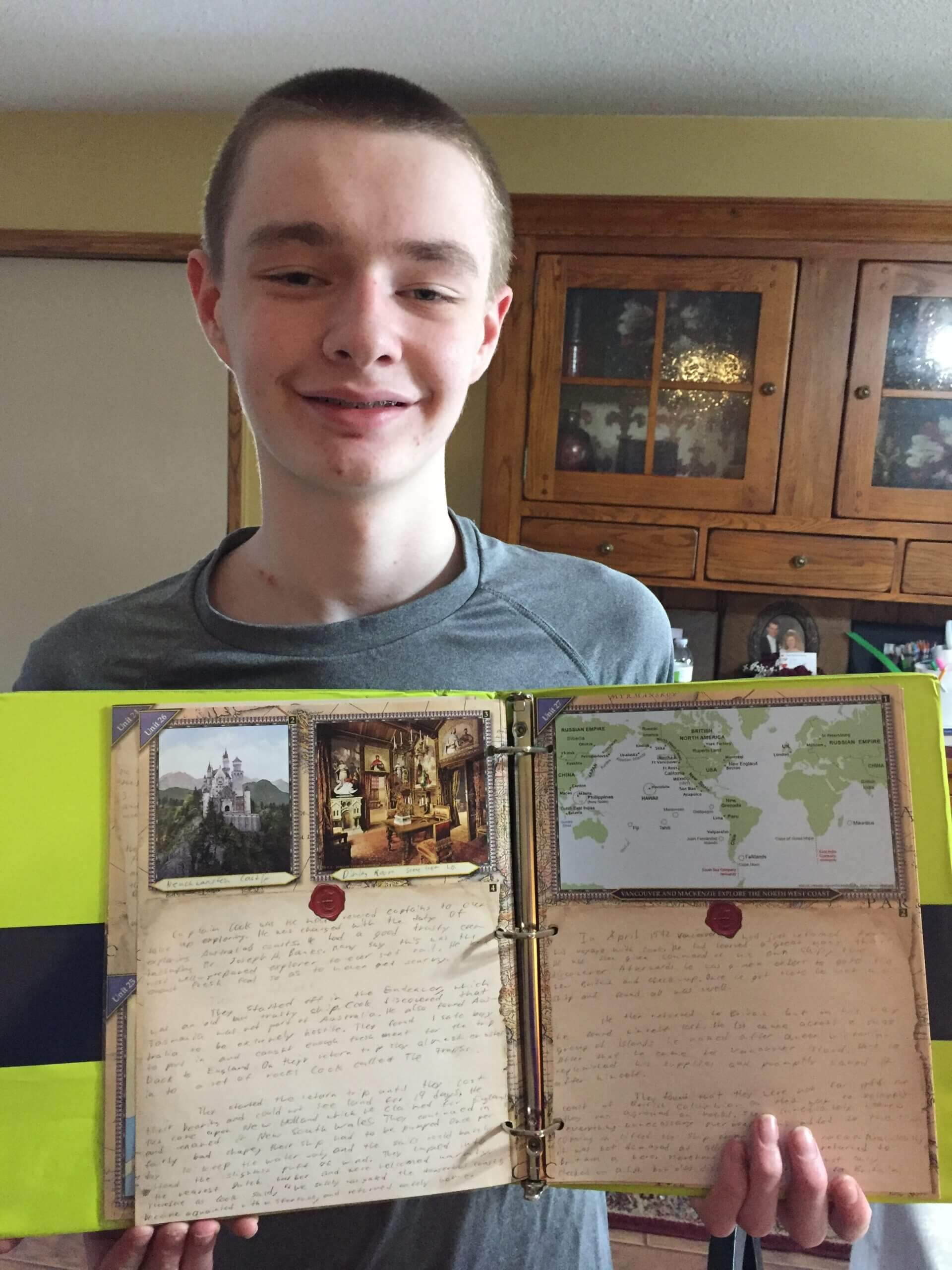 #3:  Do dictation every day you homeschool.
Heart of Dakota's plans assign dictation 3 out of 4 days a week.  Struggling spellers can see more improvement in their spelling by doing dictation daily. Be sure to follow the directions at the start of dictation carefully, as they follow Charlotte Mason's tried and true methods.  For one of my sons who struggled with spelling, we did dictation daily.  It took his scores on standardized testing from below average to above average.  He didn't become a stellar speller overnight, mind you!  But, slow and steady consistent dictation and editing helped him improve greatly!
#4:  Students should read when assigned to do so.
Carrie wrote Heart of Dakota's plans to include living books. She chose these books specifically with reading roles in mind.  Students placed properly in a guide can independently read what has been assigned or quickly grow into the reading.  Carrie didn't forget parents' love to read aloud either! Parents always get to enjoy reading something too.  I love the books I get to read aloud with my sons!  But, I also love my sons enjoying reading on their own too! Keep in mind not all living books function best as read alouds.  Likewise, the reading assignments vary in length.  Some readings are long!  Students are meant to read them more quickly independently. As Charlotte Mason advocated children 9 years or older begin doing their own reading, Carrie chose books with this in mind.
#5: Teach students to shrink their writing to fit on notebook paper.
Students who are new to writing often write quite large.  They also often do not know how to write with proper spacing.  Writing on lined notebook paper for subjects such as R & S English, science questions, Common Place book entries, etc. can be a challenge.  You can help by pointing out the left and right margins.  Likewise, you can draw their attention to spacing between words.  Helping them visualize a dotted line within the wide line also helps with writing lower case letters.  Students can skip lines, as this helps them better see how to edit their written work.  They can also experiment with various pencils and grippers, until they find what they like best. Parents can jot editing notes in the margin for easy reference.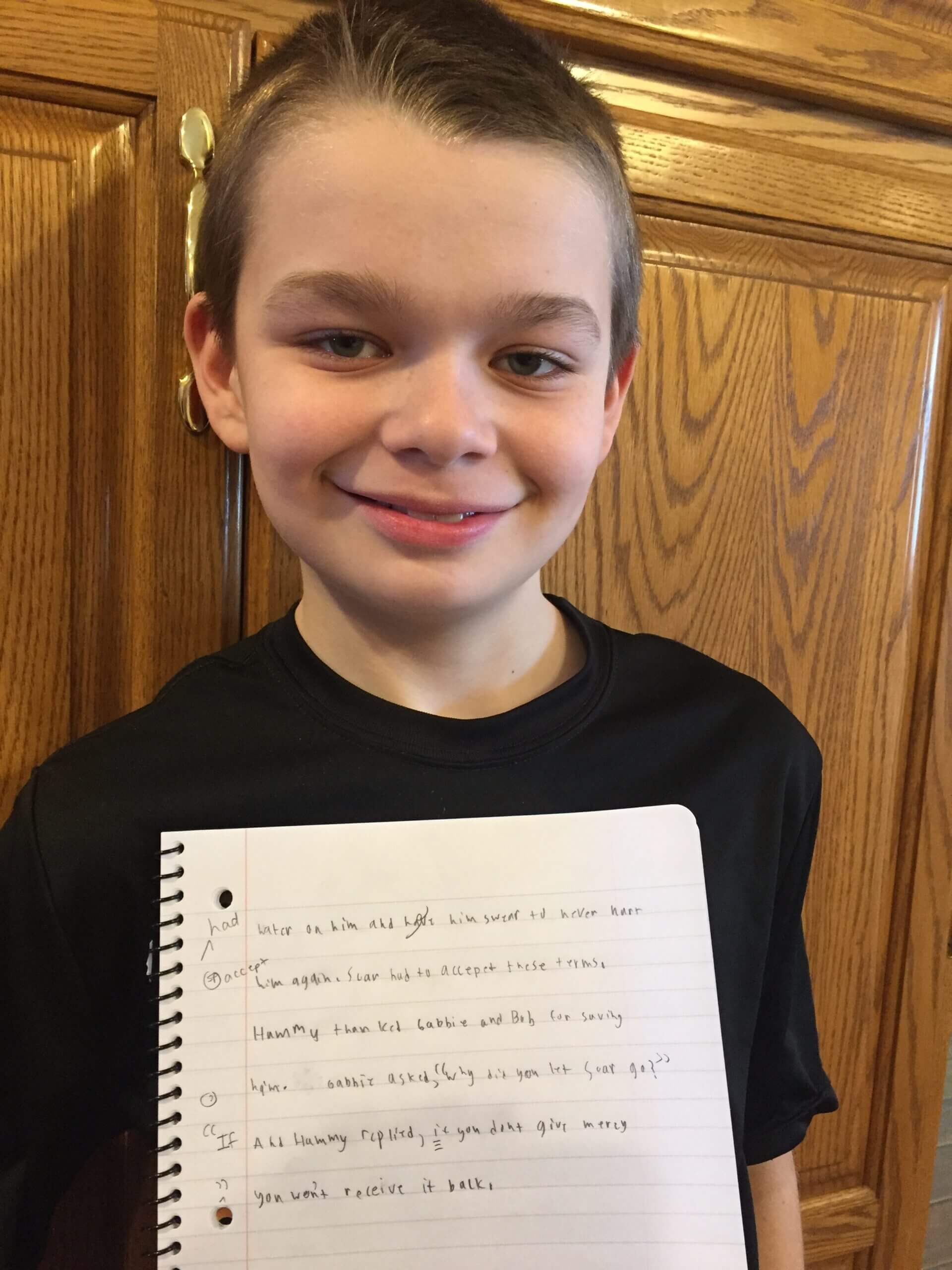 I use these tips with my own sons each day!  I have seen such improvement in writing, spelling, and grammar through the years with Heart of Dakota.  My job as editor decreases and shifts to my sons' job as they mature.  This is what helps them be able to write well without me!  And that, in my mind, is the final goal for writing!  Hope this helps as you encourage your own kiddos to become the best writers they can be!
In Christ,
Julie
PS: For more on written narrations as a form of assessment, click here!
PSS: For more on dictation as a way to teach spelling to struggling students, click here!