More than a Charlotte Mason Moment
Setting the Stage: Charlotte Mason and Shakespeare
We probably read Shakespeare in the first place for his stories, afterwards for his characters… To become intimate with Shakespeare in this way is a great enrichment of mind and instruction of conscience. Then, by degrees, as we go on reading this world-teacher, lines of insight and beauty take possession of us, and unconsciously mould our judgments of men and things and of the great issues of life. (Charlotte Mason, Volume 4, Book 2, p. 72)
All the world's a stage,
And all the men and women merely players:
They have their exits and their entrances;
And one man in his time plays many parts.
(Shakespeare, As You Like It, Act II, Scene 7)
'Why read Shakespeare?' by Carrie Austin, M. Ed., Author of Heart of Dakota Curricula
During the early years of educating our children, I struggled with Charlotte Mason's recommendation that children study Shakespeare. I was sure that Shakespeare wasn't worth studying by my children due to the inappropriate jokes, adult content, and references to love-making within his plays. However, as I continued to study his plays and ponder his influence, I realized that there would be something missing in my children's understanding of the English-speaking world if I neglected to teach them about Shakespeare. Why? Well, partly for the reason that Shakespeare is responsible for contributing some 2000 words and phrases to the English language. Not to mention, those words are still in use today!
The Merit of Introducing Children to Shakespeare's Plays in Story Form 
While Shakespeare's plays were obviously not written for children, there is some merit in introducing children to his plays first in story form through Lamb's Tales of Shakespeare. This aids students in their future understanding of his plays. So, later in high school, when students read Shakespeare's unabridged plays in original form, they are ready. They do not find themselves floundering, but instead find themselves well-prepared.
The Benefits of Reading Shakespeare
In looking at the positive side of reading Shakespeare, his plays do look at both the virtues and vices of men. They show the consequences of sin, yet his characters often act mercifully. Shakespeare's plays do refer to Christ and His teachings, and you can often see a resemblance in his plays to stories of other Biblical characters. Morals often play a decisive role in his plays, resulting in intricate plots that lead to consequences based on the character's actions. The reader must work hard to follow the many plot twists and turns, which is great preparation for the reading of higher level books. Another benefit is that the tales are very entertaining and do much to stimulate the imagination.
A Difference in the Meaning of Words 
Shakespeare does include references to love-making. However, it's important to note that the words 'lovers' and 'love-making' meant something different in Shakespeare's day from the meaning of those same words today. During Elizabethan times, words such as 'lover' often meant sweetheart and 'love-making' meant an attraction between two people. This is different from the physical act of love that we associate with those same words today.
Heart of Dakota's Charlotte Mason-Inspired Shakespeare Study
In our guide Resurrection to Reformation, parents have the choice of whether to include Lamb's Tales of Shakespeare within their weekly schedule. Students read 18 of the 20 tales, omitting Macbeth and Measure for Measure due to mature content. We schedule readings once weekly, and we divide longer stories over two weeks. After each weekly reading, students color the accompanying black and white artwork within the Shakespeare Student Notebook pages. Students also copy a quote from each tale. Due to the length of each tale, and to allow students to better understand the various plot twists better, students are assigned to read the stories on their own.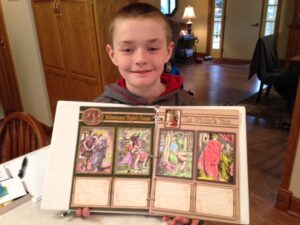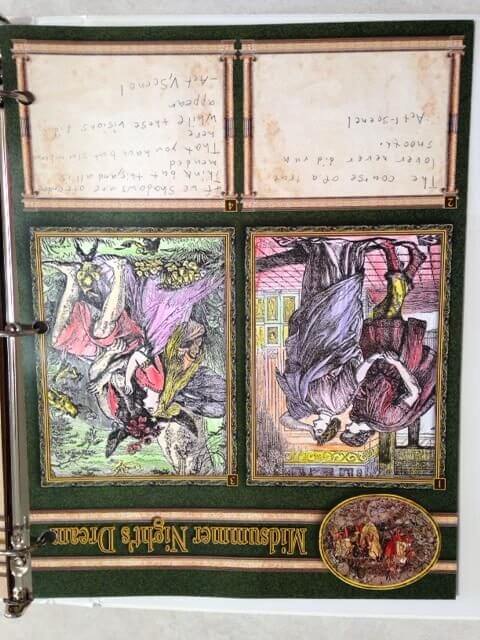 The Purpose of the RTR Shakespeare Study
We do not attempt to analyze Shakespeare within the provided assignments, but rather to allow students to enjoy the readings and make their own natural connections. Often the moral connections that students make on their own are much stronger than those that would be made if we were to point out the "moral lessons" instead. While we do not wish to persuade you to pursue Shakespeare if it is not within your family's goals, we do desire to explain our reasoning for including it as a choice within our Economy Package. As you ponder the best path for your family, we will link you to this article, which we found very interesting in our own ponderings about Shakespeare.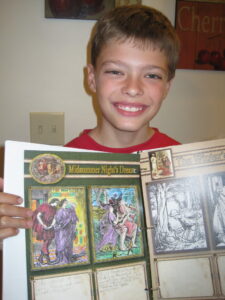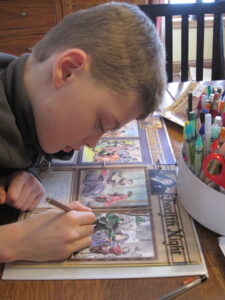 Shakespeare in Heart of Dakota's High School World History Guide
In Heart of Dakota's high school World History guide, students enjoy reading Shakespeare's play, Julius Caesar. Plays are best heard performed (and watched). Hence, HOD schedules this play to be read along with a fully dramatized, unabridged audio production of Julius Caesar. So as students listen to the recording, they follow along with the unabridged text in No Fear Shakespeare, reading the complete text of Julius Caesar on the left-hand page, while also referencing the side-by-side, line-by-line, easy-to-understand translation on the right. Furthermore, No Fear Shakespeare includes a complete list of characters with descriptions alongside plenty of helpful commentary. This 3-pronged approach helps students experience success with Shakespeare.
Shakespeare in Heart of Dakota's High School U.S. History II Guide
In Heart of Dakota's high school U.S. History II guide, Hamlet is read and enjoyed in a similar fashion. Students read Hamlet within Shakespeare Made Easy. This resource contains unabridged original text alongside a modern English version of the text. As students read Shakespeare Made Easy, they listen to Arkangel's fully dramatized, unabridged audio recording. Furthermore, students enjoy the accompanying commentary included in Christian Guides to the Classics: Shakespeare's Hamlet. We find students can truly be successful with Shakespeare with this balance.
Setting the Stage for Success with Shakespeare
So now you see how Heart of Dakota begins setting the stage for success with Shakespeare first in RTR's Lamb's Tales of Shakespeare study. This non-threatening, enjoyable introduction to Shakespeare with abridged stories, beautiful notebooking pages, and copywork of some of Shakespeare's most famous lines sets the stage for students to be successful. Then, after this stage has been so aptly set, the reading of unabridged Shakespeare in high school is not intimidating, but instead is rather like coming back to an old friend you were once introduced to, but are now ready to get to know better. I believe as you begin to study Shakespeare in this manner, you too will understand why Charlotte Mason believed in the merit of reading his works. In fact, you may just find you actually enjoy Shakespeare yourself!
In Christ,
Julie