Prepare to expand your horizons by embarking on a worldwide journey via high school World History!
Get ready to travel from one end of the earth to the other via this worldwide World History journey with Heart of Dakota! Be ready for change… a change for the better or worse, a change of course, a change of scenery, a change of direction, or even a change of heart. World History takes students on a thrilling every-changing globe-trotting adventure that is sure to leave its mark!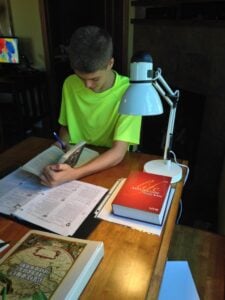 Heart of Dakota's World History Introduction
A high school student's trip through high school includes some important stepping stones. We may not know what will be around the bend for them when they graduate.  Heart of Dakota's World History guide recognizes this by including an Introduction that is sure to be your best help! Carrie has taken the time to plot a course through high school that includes all a student needs to be prepared for whatever comes next! Course titles, course descriptions, suggested grading, credits required, electives required – these are all a part of the Introduction!  So, you can copy and paste these right into your student's transcript!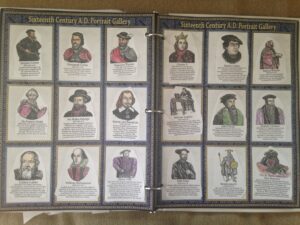 So, what credits are covered in World History?
Students can earn up to 7 full credits in World History.  Credits include 1 full credit in World History, 1 full credit in Bible, 1/2 to 1 full credit in Fine Arts, 1/2 credit in Health, 1/2 credit in Spanish, 1 full credit in English, 1 full credit in Math, and 1 full credit in Science with lab. This guide is written for students ages 14-16, and can be extended for students in 11th and 12th grade by adjustments to the 3 R's and science as needed.  There are 4 days of plans each week, all noted on a convenient 2-page spread. Students can expect to spend 6 1/2 – 7 hours each of the 4 days to complete their work.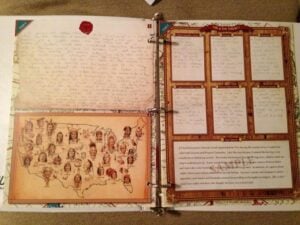 What can be expected in the World History credit?
You can expect amazing narrative chronological readings in World History! Unveiling the Kings of Israel, People, Places & Principles of World History, Short Lessons in World History, King Alfred's English, In Context: Stories Behind Seventy Memorable Sayings in Church History, Trial and Triumph: Stories from Church History, Courage and Conviction – all incredible resources students enjoy!  Not to mention the Living Library readings followed by literary synthesis exercises, which offer too many awesome titles to list, but you can click here to peruse them yourself!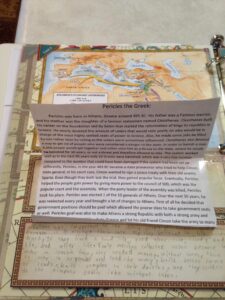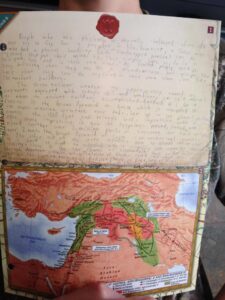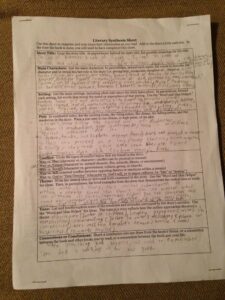 So, will my student have high level, varied work assigned in World History?
On any given day in World History, you can expect your student to enjoy a variety of high level work. World History keeps the Charlotte Mason flavor alive with oral narrations in a varied formats of key word, summary, detailed, topic, typed, and opinion narrations. Full-color World History Journal entries consist of answers to critical thinking questions, graphic organizer style notes on varying viewpoints from You Are There! listening sessions, written opinions, quotations in context, interpretation of maps, and responses to primary source documents.  In Critical Thinking Using Primary Sources in World History, students analyze multiple documents about the same event, draw conclusions, and use excerpts to support their conclusions. They also write multi-paragraph written narrations, keep a lovely Book of Centuries, and share Talking Points from their history readings.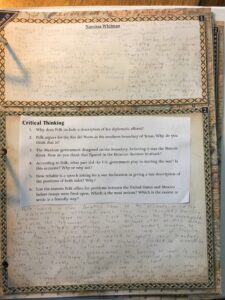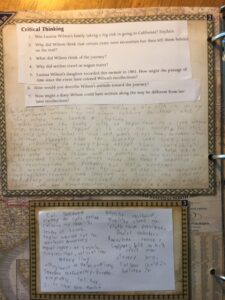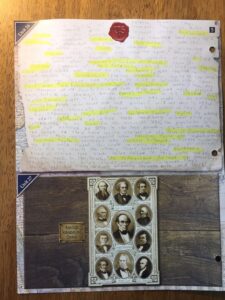 Bible Study: Meaningful, Deep, and Life Changing
World History's Bible Study uses The Most Important Thing You'll Ever Study: A Survey of the Old Testament Bible Study.  It includes Scripture memorization, the keeping of a prayer journal, and a beautiful hymn study with Selah's Greatest Hymns. Students also 'dig deeper' in the All-in-One Curriculum for Pilgrim's Progress with "Digging Deeper" Questions, Charts, Discussion, and Scripture References. Truly, this is a deep and meaningful Bible Study that can be life changing!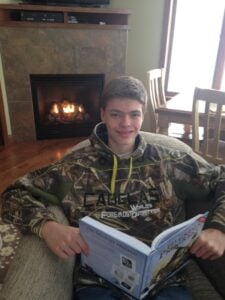 A Beautiful Art Study That Doesn't Leave God Out
The most beautiful art can be seen in God's hand as we behold His landscapes, His sunsets, His rainbows, or even just by viewing the intricacy of a butterfly's wings.  World History has planned an art study that doesn't leave God out!  Students delve into this Fine Arts credit with God and the History of Art DVD viewings and guided questions.  They read biographical selections of artists through history. Likewise, they view a beautiful art gallery of paintings, make reflective notebook entries, and complete Exercises and Activities for Short Lessons in Art History. Students become the artists themselves by using  See the Light Art Project DVDs, which include art history, elements, principles, step-by-step projects, and integrated Bible truths.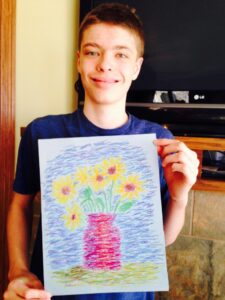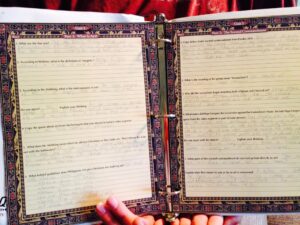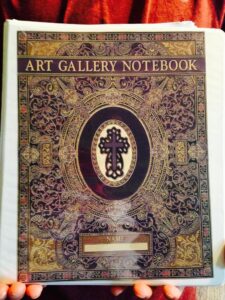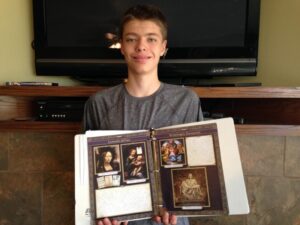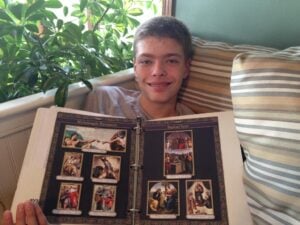 A Complete English Course That Has It All
Students completing the English course in World History will find this is a complete course that truly has it all!  Classic novels Charlotte Mason would surely love provide the literature for this course. Classic novels include Ben Hur, Julius Caesar, Pearl Maiden, The Story of King Arthur and His Knights, A Man for All Seasons, The Scarlet Pimpernel, The Count of Monte Cristo, Les Miserables, Animal Farm, and The Celestial Railroad. Each novel has follow-up assignments that include introductions that provide the focus for reading, annotations, oral and written narrations, Common Place Book entries, guided reflection include literary devices, graphic organizers, and novel discussions focused on thematic elements from a Biblical Worldview.
Composition is covered via Essentials in Writing: Grade 11.  This includes DVD lessons with follow-up assignments addressing expository, persuasive, compare/contrast, descriptive, cause/effect, narrative, process analysis, literary response, and a college prep research paper. Grammar is added in via Building Securely, while dictation is continued to completion.  Truly, World History's English course has it all!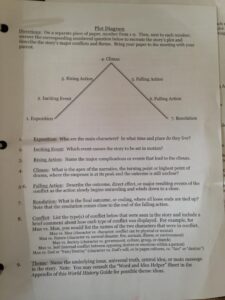 Biology: Do it up big, or do it up small, but either way do it in the comfort of your own home!
Biology with lab can be one of the tougher subjects to cover in high school!  Well, I have good news for you!  With World History's  Biology, your student can do it up big, or do it up small, but either way – he or she won't have to leave the comfort of home!  With this Biology course, students have the option to watch the labs or perform them alongside watching the labs themselves.  Either way, 12 Paces of narrative text include accompanying activity books that utilize matching, underlining, multiple choice, true/false, categorizing, vocabulary, and short answer questions. Twenty-five biology labs include corresponding lab sheets, as well as optional lab kit recommendations.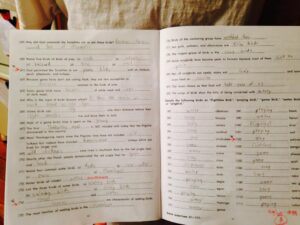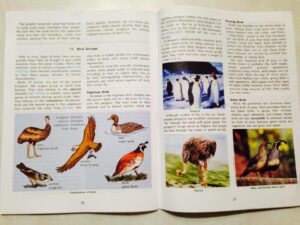 Finally, add in Health, Spanish, and Math, and you have one good year in World History!
To round out the credits for World History, students complete courses in Health, Spanish, and Math. To read more about each of these, click on each below…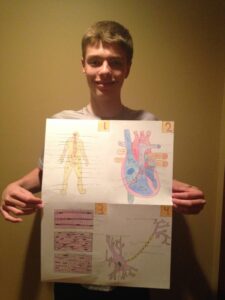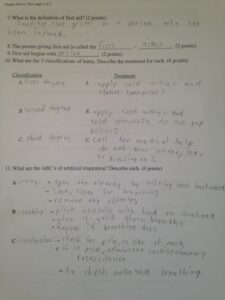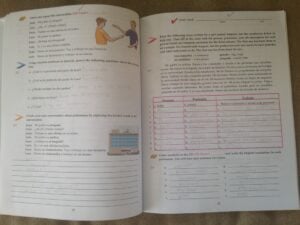 To find out more about HOD in general, click here!  Otherwise, we hope you enjoy your trip through World History with HOD!
In Christ,
Julie
P.S. Need some help setting up your World History guide for the year? Click here!
P.S.S. Would you love to delve more deeply into the purpose in each box of plans? Click here!