Second or Third Grade with Heart of Dakota – Bigger Hearts for His Glory
With Heart of Dakota, you can place your children exactly where they will thrive!  Target age ranges are small enough to be specific to necessary skills and standards that should be met, but large enough that combining is feasible. Bigger Hearts for His Glory has a target age range of 7 to 9 years old, with independent extensions in science and history for 10 to 11 year olds. It has complete plans for all necessary subject areas.  Likewise, it has multiple levels of reading, handwriting, grammar, math, and spelling.  It even has a choice of read-alouds, which I have loved!  Having taught Bigger Hearts…, three times, I've enjoyed different read-alouds (for me) each year! Not to mention, Carrie just finished working with our graphics designer to put together full-color, preprinted, 3-hole punched history notebooking pages and a timeline! What a wonderful time this is to start Bigger Hearts…!
Bigger Hearts… is a big deal!
I look at this as a very important year for me as a homeschool teacher. The skills we are working on together will soon be skills my kiddos will need to do solo next year. I want them to be successful with their next year newfound independence in Preparing Hearts….  So, when I have a child in Bigger Hearts…, that child is usually my focus. I look at this as my opportunity to train them for success.
This is where the rubber meets the road.  If I drop the ball in Bigger Hearts…, my kiddos might be missing skills that are tough to recover later.  So, nothing on my watch, and I mean nothing, gets skipped in Bigger Hearts. Why, you may ask?  Well, Bigger Hearts… is the bridge between Beyond… (where children are little and needing mom by their side practically 24/7) to Preparing Hearts… (where kiddos are taking on a fair share of independence).  Drop the ball in Bigger Hearts…, and you will know it when you get to Preparing Hearts. So, what's the big deal about Bigger…, you ask?
Well, Bigger Hearts… ramps up the writing!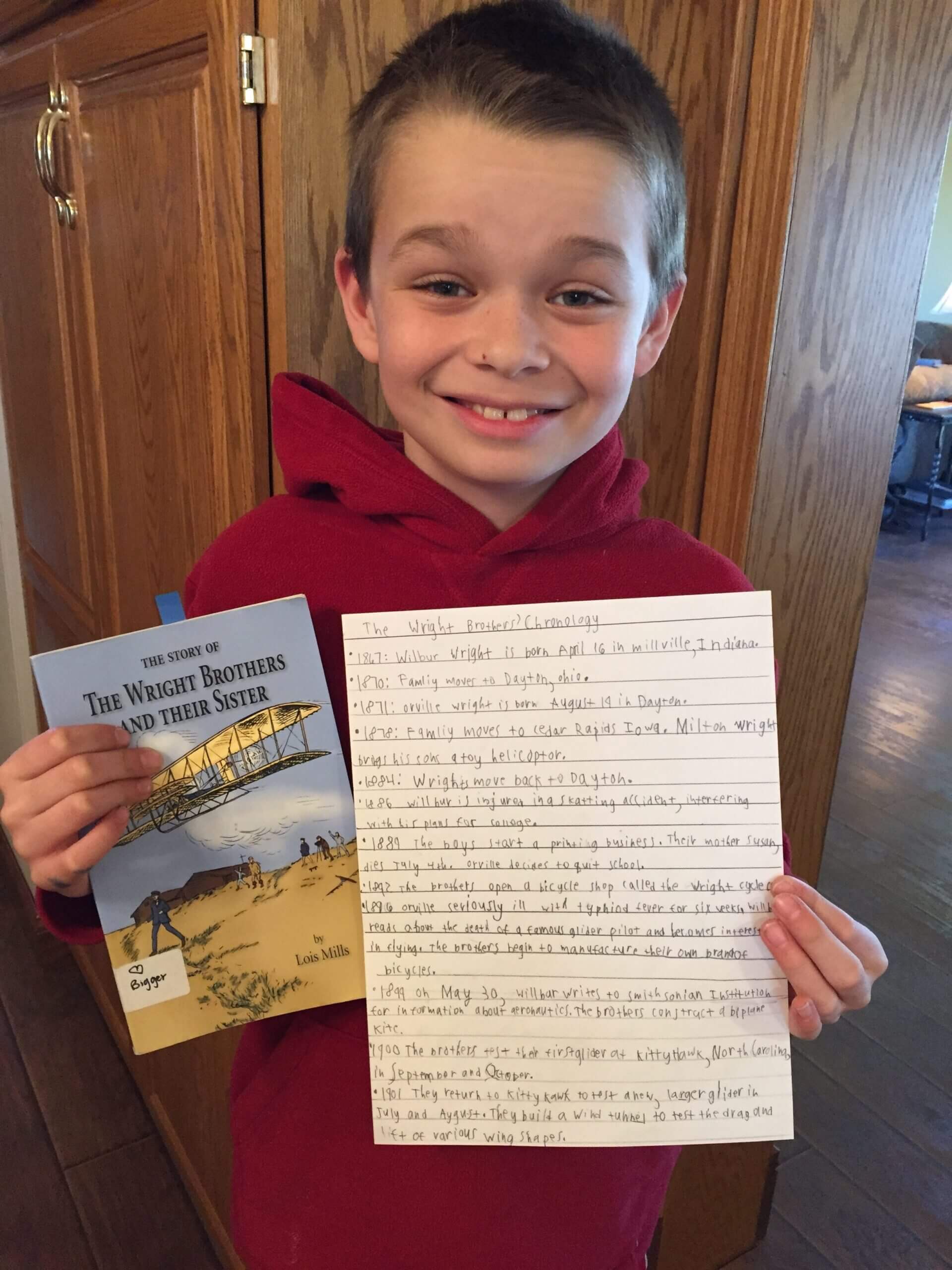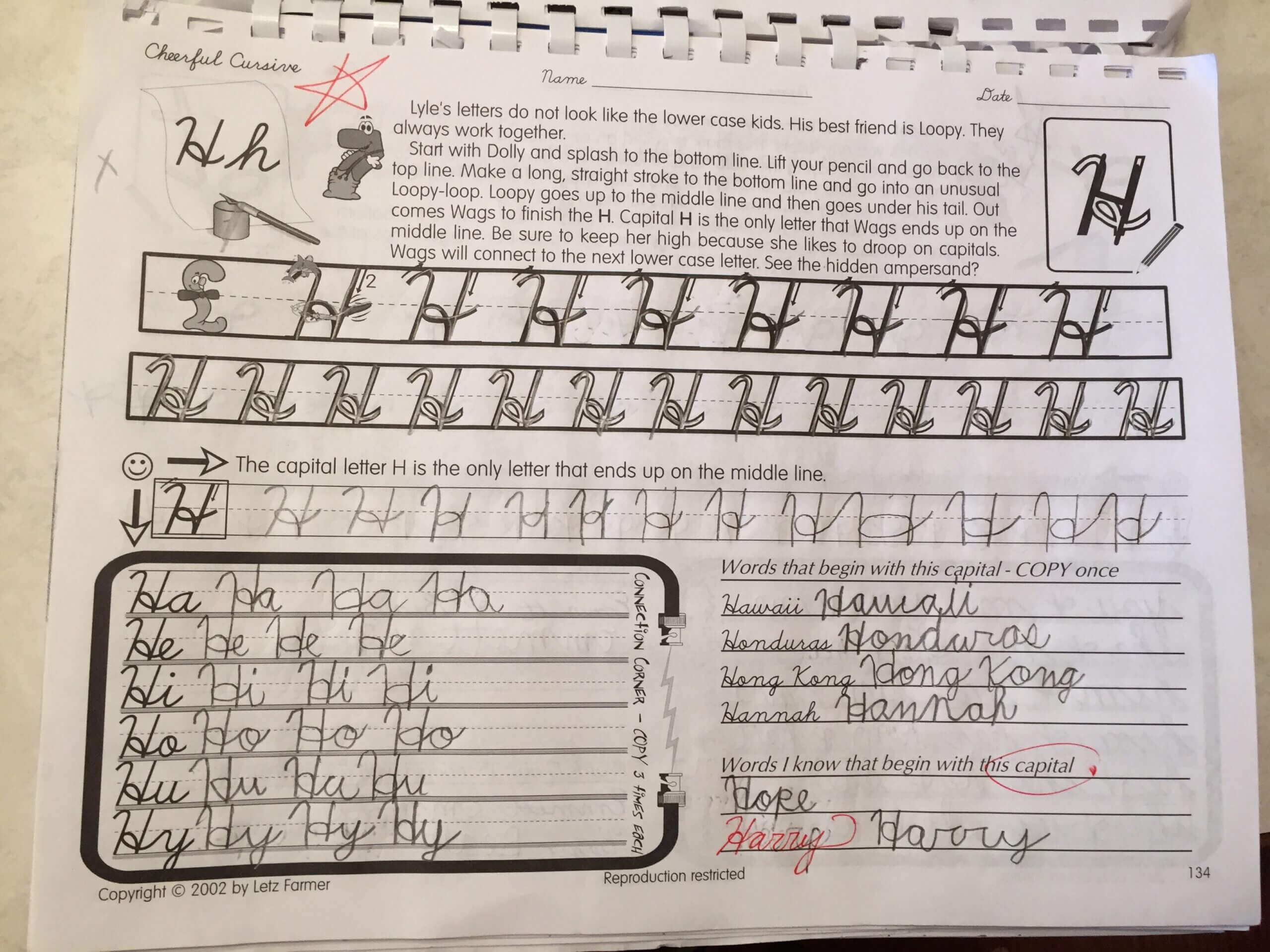 Daily cursive.  Daily R & S English 2 or 3 (though we do suggest doing much orally, choosing one small section to write).  History notebooking with writing.  Science notebooking with writing.  Daily copywork.  Upper level spelling or dictation.  Vocabulary cards – fairly involved.  Possibly Drawn into the Heart of Reading Student Workbook (or a hiatus from that writing, if your kiddo is in the Emerging Reader's Set).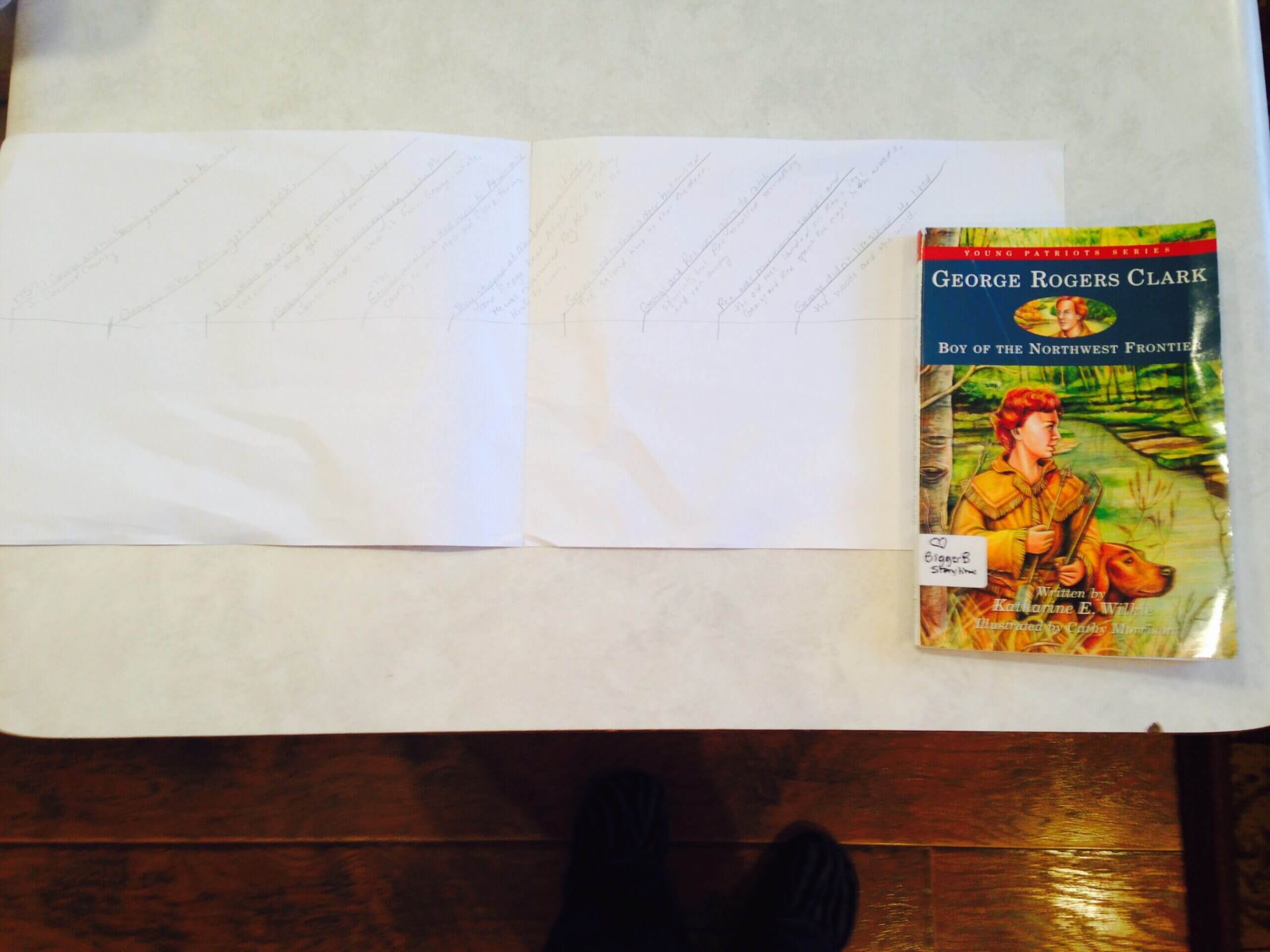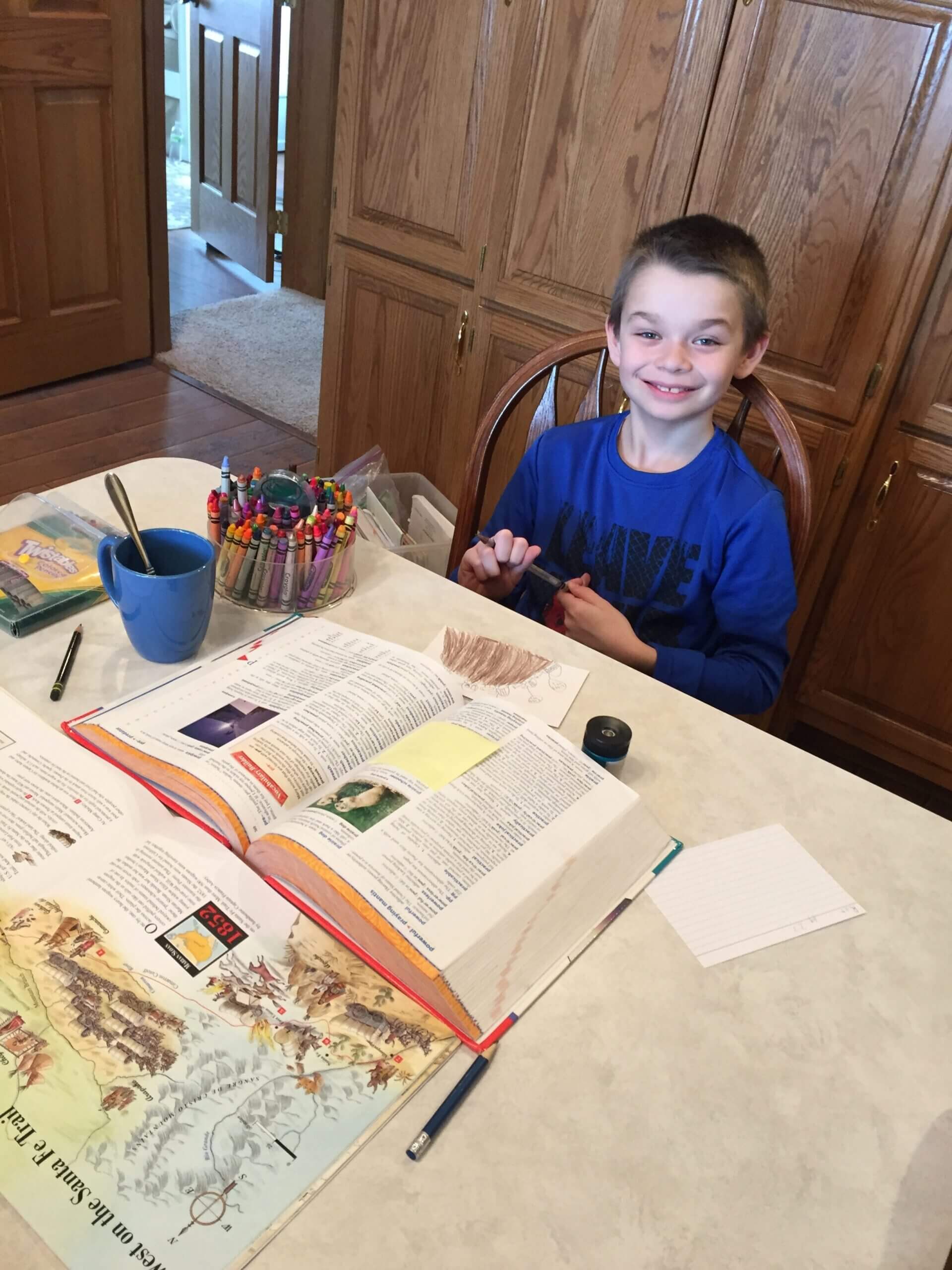 This is where you will feel the burn if your kiddos talked you out of doing the daily copywork of the poem in Beyond Little Hearts… , or if they didn't do the 3 sentences for spelling each week.  Their writing will be way too big in size. Those little hand muscles will quiver and shake, and they will want to throw in the towel in Bigger…! Don't give in!  Work up to it.  Or, they will never do Preparing…, and if they can't do Preparing…, there is no way they can do Creation to Christ, and if they can't do Creation to Christ…, well, you get the picture.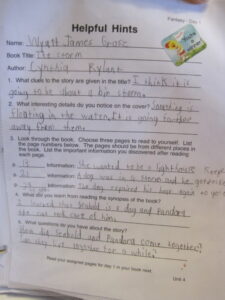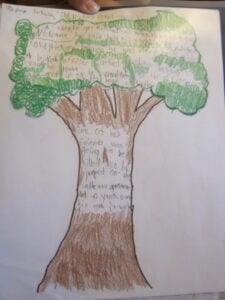 So, as they try to convince you they 'just can't write,' encourage them that they can, or they will forever be playing 'catch-up,' and you will forever be writing for them, which doesn't equip them to be able to share their thoughts and opinions in written form (which is what we want).
Bigger Hearts… prepares students for successful independent work!
What we teach in Bigger… becomes either semi-independent or independent in Preparing Hearts. Step-by-step history and science notebooking assignments that are teacher-directed in Bigger… become more independent in Preparing Hearts. Science experiments you led in Bigger… become student-led in Preparing.  One to three vocabulary cards in Bigger… becomes three to five vocabulary cards in Preparing. Poetry study becomes a creative writing  lesson in Preparing. Bible study becomes a half parent-led and half student-led Bible quiet time in Preparing.  Hands-on math activities are dropped in 3A/3B, and mental math must be applied.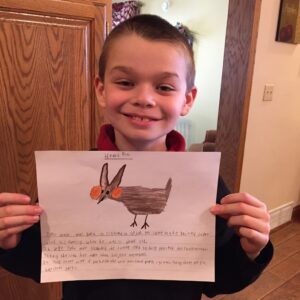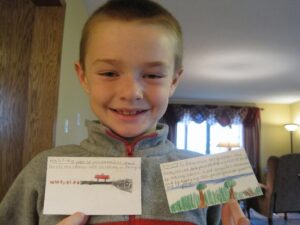 The modeling of oral narration is all done in Preparing, and the guiding of written narrations begins.  The double-dipping of genre studies and story elements in Bigger… is finished, and now kiddos must embrace formal literature study in Drawn into the Heart of Reading.  In short, this is where you will feel the pain of skipping skills in Bigger…, tweaking written work to oral, or putting a child too young to do the work with an older sibling. This is where you will come to the realization that if kiddos couldn't do Bigger…,  they 100% won't be able to do Preparing, which is why I make the point, Bigger… is a big deal!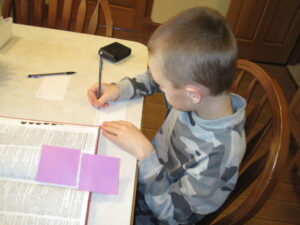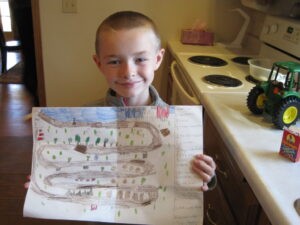 Bigger Hearts… introduces kiddos to Charlotte Mason style skills!
We love Charlotte Mason!  Carrie has chosen awesome living books, so check that off the list…  done.  Likewise, she has also assumed you are not familiar with orally narrating yourself as a form of assessment (alas, would we not have loved that in our own school background?!?).  But, tis most likely not so. So, in Bigger…, Carrie has specific plans one day every week within all 9 genres of Storytime based read alouds where you as a parent successfully model oral narration skills. She also has practice planned with orally narrating in response to living book science readings.  After Bigger…, this modeling of orally narrating is all done. So, don't take it lightly.
Bigger Hearts… amps up the science with daily living books readings and follow-up assignments!
Daily science with a rotation of follow-up skills that are sure to draw in the science/math minded student, as well as the more language arts minded students.  Living books.  Authors passionate about their one science topic as opposed to science textbooks.  Whoever asked who wrote a science textbook like, "I just have to read the next book written by that person?"  No one!  But living books.  They're different.  Authors care intensely about their topic, and you can tell.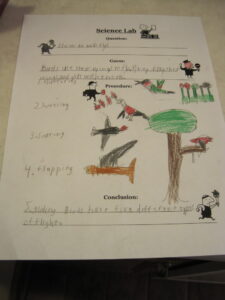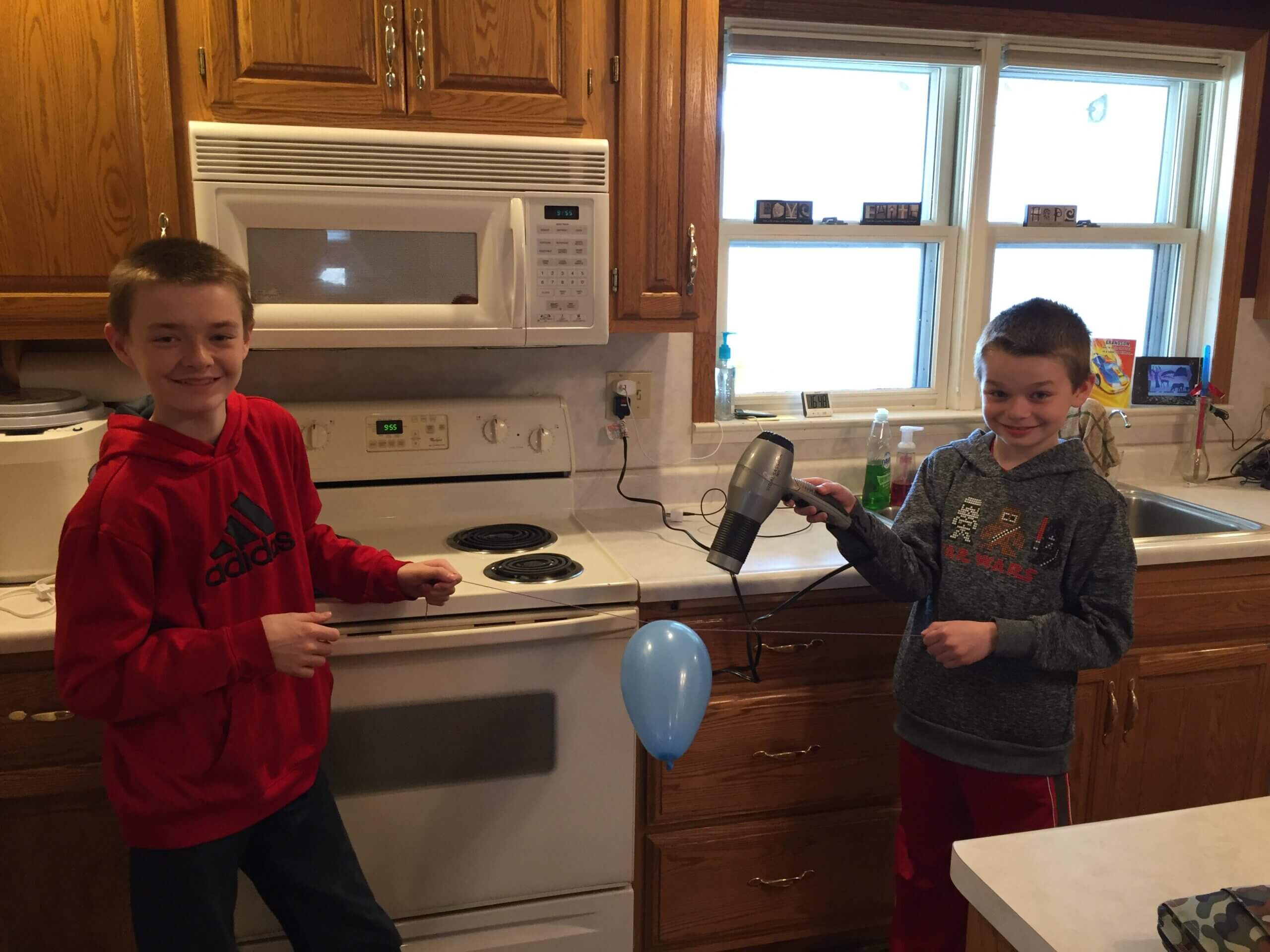 Plus, science is meant to be a hands-on subject.  Not hands-on for the parent, but for the student.  So, twice a week experiments are written for the student to be able to conduct them, not you as the parent.  You've had science. This is for the kids now.  What the body does the mind remembers, so kiddos need to do the experiments, not the parents.  Check out this all-star line-up of follow-ups to living science book readings…
Practice narration by retelling the science story
Create a science notebook entry
Conduct an experiment related to the reading and log it in a science notebook
Practice narration by retelling the science story
Conduct an experiment related to the reading and orally discuss it
Bigger Hearts… is for more mature kiddos, ready for more!
In contrast to the poetry study in Beyond… , Bigger's poetry study includes more in-depth classical poetry.  You'll introduce unfamiliar vocabulary. You'll have questions and discussions relating to the meaning of the poem. Your kiddos will practice proper choral reading.  They will learn specific poetic devices.  Likewise, Bible study will include the study of Godly character qualities, personal application of those qualities, devotional connections, an in-depth hymn study, and longer Scripture memory work.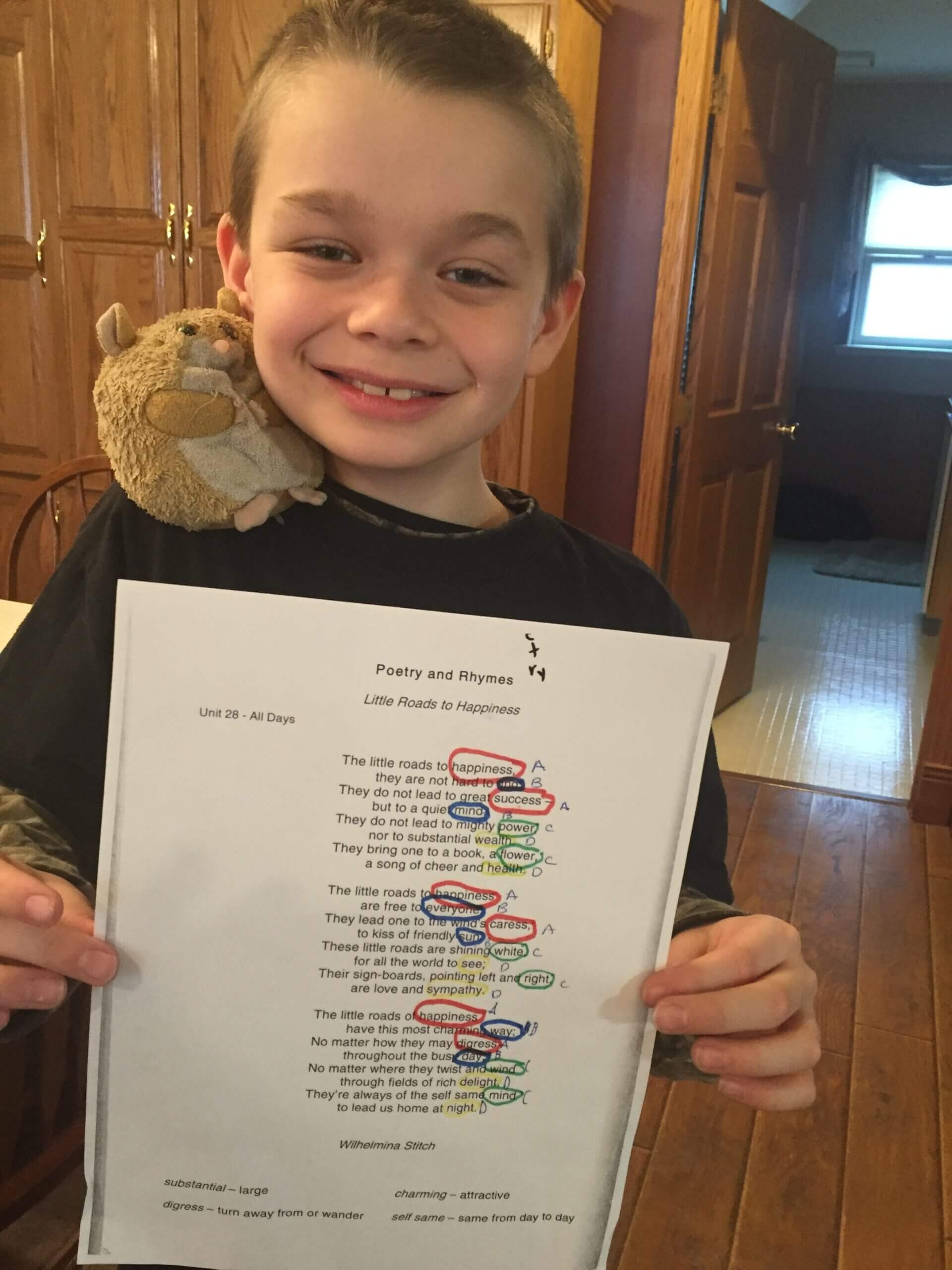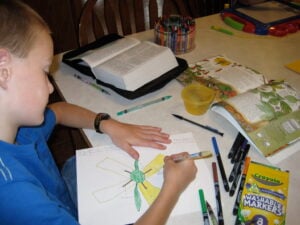 Furthermore, art projects have multiple steps.  Geography gets more in-depth.  Timeline entries increase in number.  Bigger Hearts… says 'grow up' to kiddos, because independence is coming!  Often times, we as homeschool moms breathe a sigh of relief.  For we many times have a little one needing to learn to read and write, and maybe even another little babe needing us through the night.  Even if we don't have another little one, we sense the times changing.  Our little one must take steps toward independence, or the future looks less bright.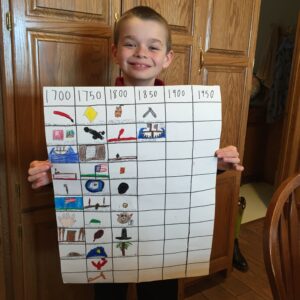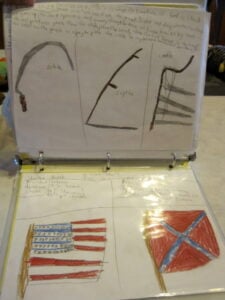 Finally, Bigger Hearts… brings on the books!
You will see more books in Bigger Hearts.  Furthermore, you will see longer books in Bigger Hearts.  Get ready to cuddle up on the couch to read! Prepare to squelch the desire to sneak off yourself and read ahead to see what happens next in the book you are reading!  Know you will be inspired.  This may be the first time you have the thought you LOVE history yourself!  Yes.  The books are THAT good.  Find yourself taking joy in American heroes.  You'll probably retell the stories yourself!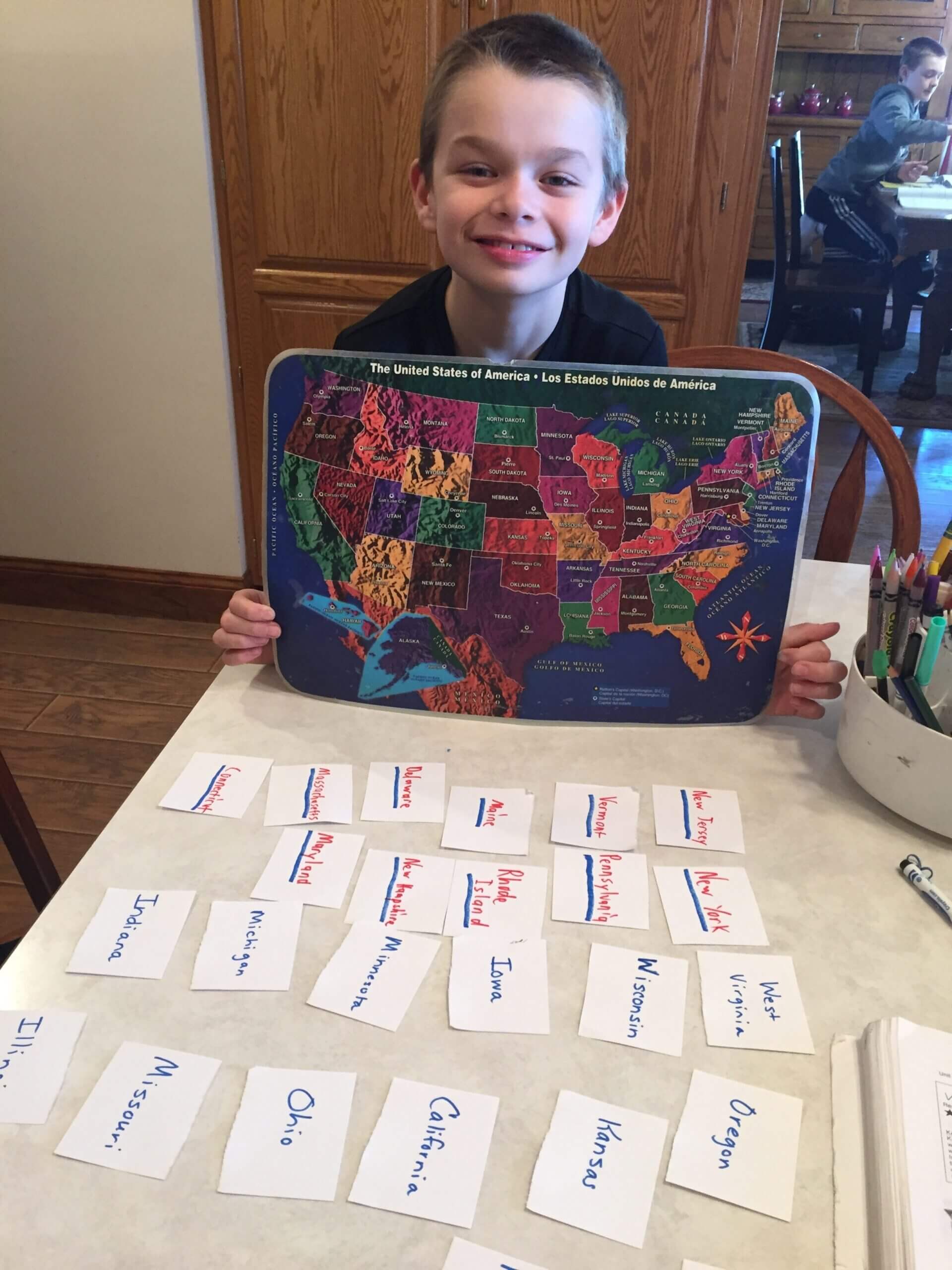 For all of these amazing things your kiddos are learning, don't stress about the time it will take to do!  Just 3 to 3 1/2 hours each day. Easy as can be! And the history connections?  Amazing! This is what it's all about.  Living books that you just connect to and therefore remember.  Prepare to be a little sad about the American history you learned back when. It won't compare.  So, dive in!  Have fun with Bigger Hearts…, but take it seriously.  It provides the building blocks for what is to come. And if it is done right, it will provide the 'harvest' for years to come.
In closing, for easy reference, here's a the quick list overview of skills in Bigger Hearts…!
History Notebooking
Geography Lessons
Timeline Entries
Vocabulary Study
Art projects
Narration Practice
History Activities
Classic Poetry: reading, study & copywork
Bible Study
Biblical Character Trait Focus
Devotions
Bible Memory Work from Proverbs
Gross Motor Skills
Classic Hymns
Spelling: word lists/dictation
Grammar and Writing Lessons using the text Preparing to Build: English 2
Cursive Handwriting Choices
Reading Choices
Storytime Genre Studies
Guided Literature Discussion
Story Element Lessons
Godly Character Lessons
Math Exploration
Biographical and Living Book Science Readings
Science Experiments
Science Notebooking
In Christ,
Julie
P.S.  You can check out our placement chart to see if Bigger Hearts… is a fit for your kiddos! If your child places better in Beyond Little Hearts…, check out this blog post by clicking here!
P.S.S. Click on each link below for Bigger Hearts...