Each child is fearfully and wonderfully made, and Beyond Little Hearts… is customizable for those differences!
Beyond Little Hearts for His Glory is a customizable, complete one-year homeschool guide for children ages 6-8.  It is typically used for either 1st or 2nd grade, and it works great for either!  This is where homeschooling starts to get interesting, doesn't it?  Gifts each child has been given by the Lord begin to show themselves, as do challenges.  Every 6, 7, or 8 yo child is not the same!  Praise God – He fearfully and wonderfully made each little child!  We wouldn't want them to all be the same! The good news is Beyond… is customizable, inspirational, and foundational!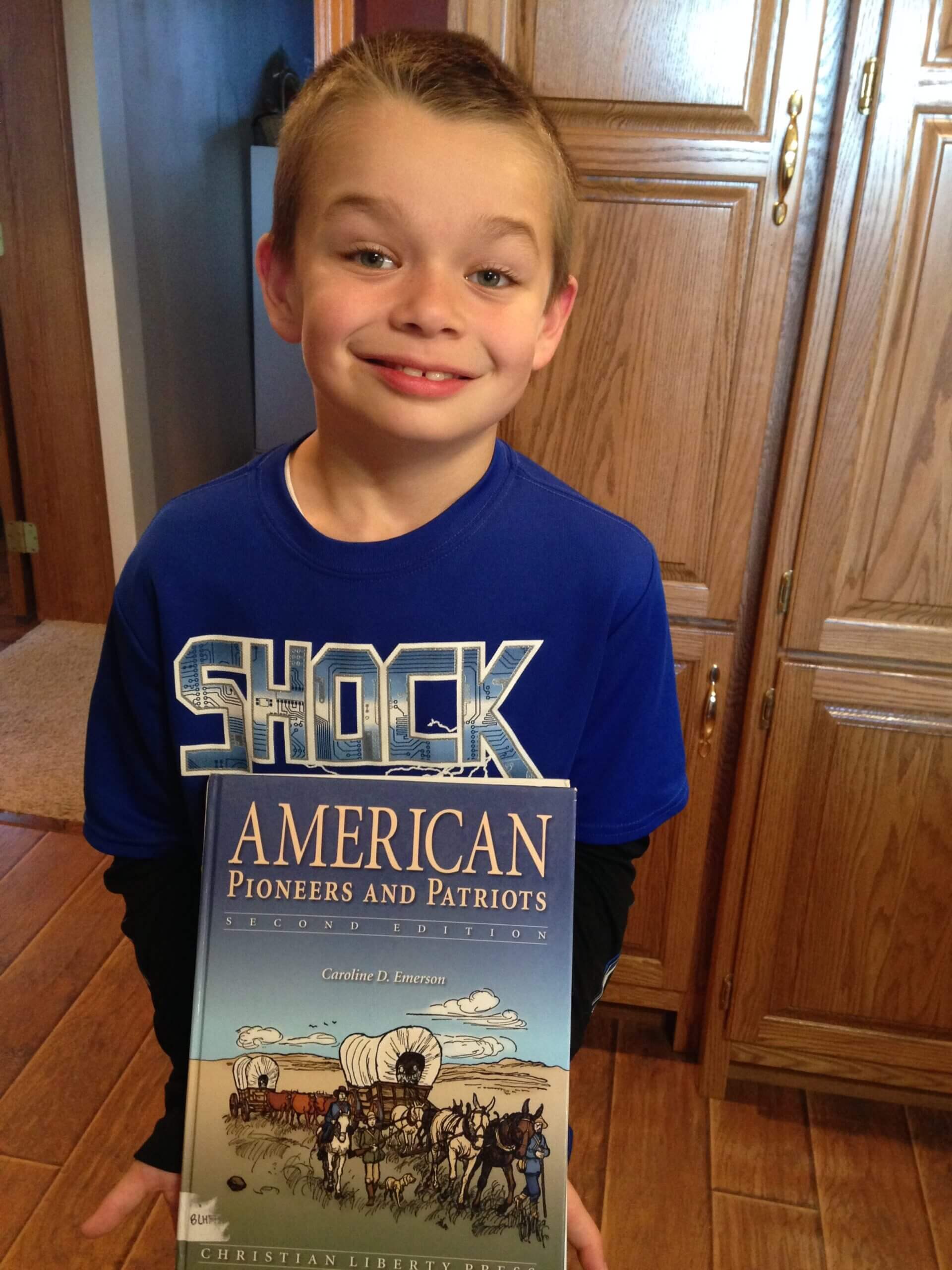 Heart of Dakota recognizes that each child will begin to demonstrate different needs.  Rather than just handing each child an identical box of homeschool books and resources, Beyond… offers multiple levels for skill-based areas of school, like language arts and math.  But, for the more general subject areas – like history, poetry, Bible study, science, art, music, etc. – the resources are the same.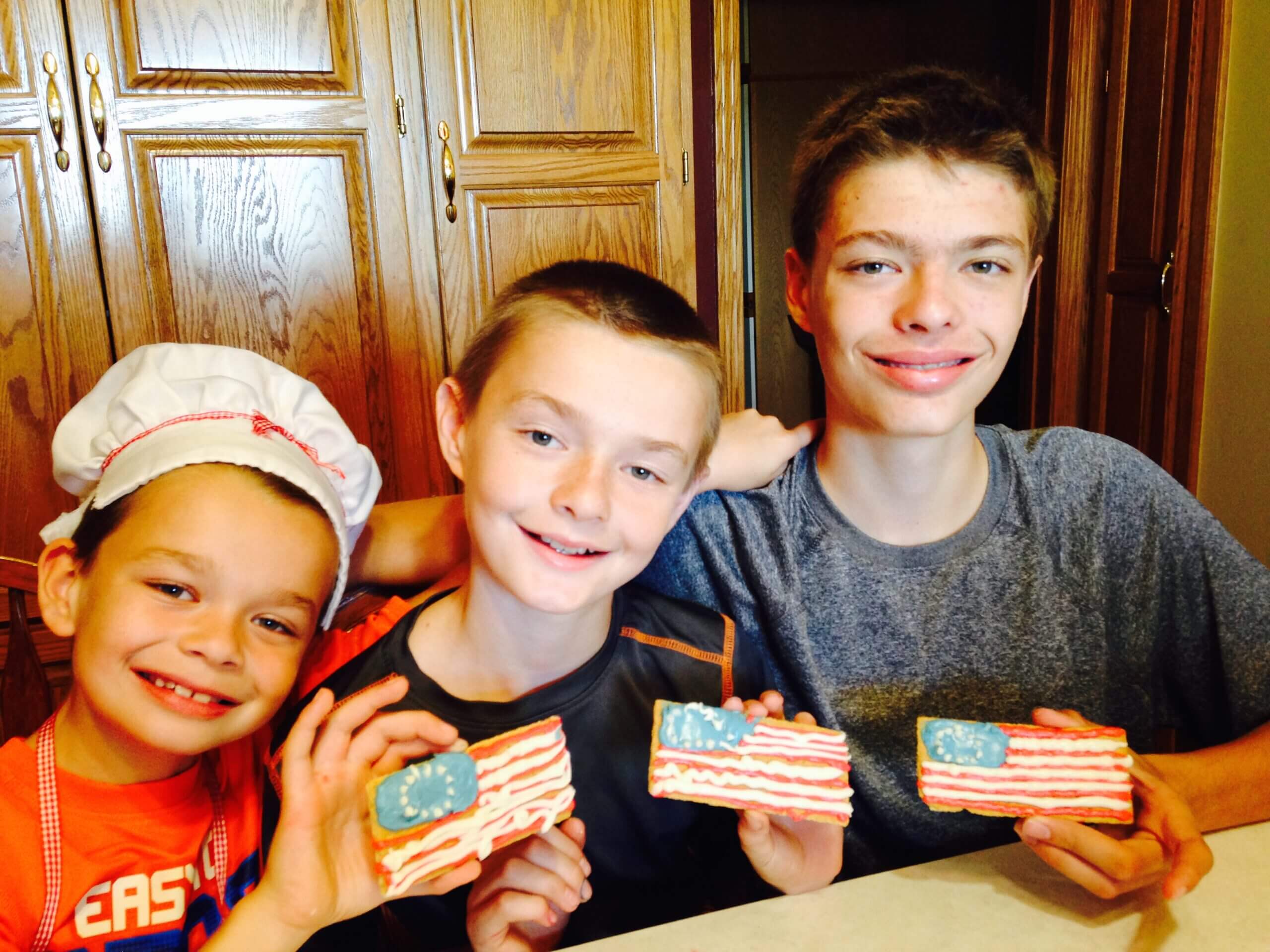 How is Beyond Little Hearts… customizable?
Beyond… is customizable in all the right places!  In Language Arts, you can choose among phonics, emerging readers, or independent readers.  There are even choices within each of those choices!  Let's look at phonics/reading instruction first!
When to Choose The Reading Lesson
If your little one is needing a first trip through phonics or had a less than happy first trip through phonics with something else, The Reading Lesson with CD/download would be a good choice.  It is purposefully black and white, so your child can focus on the shape of the letters (quite important for a first trip through phonics).  It's also only 20 lessons, so with a 34 week homeschool year, if your little one hits a bump in the road and needs to slow down, you can without getting behind.  The CD/download also offers additional practice with other words that follow the same lesson.  Plus, it's fun!  A circus theme where they earn tokens to 'spend' at the circus – very motivational and independent (and not much can be independent at this age, so what a bonus).
When to Choose Reading Made Easy
If your little one has made a first trip through phonics but needs one more trip through a harder phonics, or if your little one is seeming to be advanced, or if your little one is older (as in 7 or 8), Reading Made Easy is a great choice!  This program is by a favorite author of ours, Valerie Bendt.  It's thorough, hands-on, and well-scripted for the parent.  It also has the option of a written component via workbooks. They don't require a lot writing, are fun, and are a great addition to the program if your child is writing.
When to Choose the Emerging Reader's Set
If your child is already reading a Level 1 or Level 2 book like Frog and Toad Are Friends quite smoothly, only pausing to sound out one longer word maybe every other page or so, he would begin the Emerging Reader's Set.  This is an awesome set of books that starts easier and get incrementally harder throughout the year! It has a schedule in the back of the Beyond… guide with 3-4 oral comprehension questions.  Don't be dismayed if your child isn't ready for this set when doing Beyond…!  The Emerging Reader's Set is also a part of Bigger Hearts… as a reading option.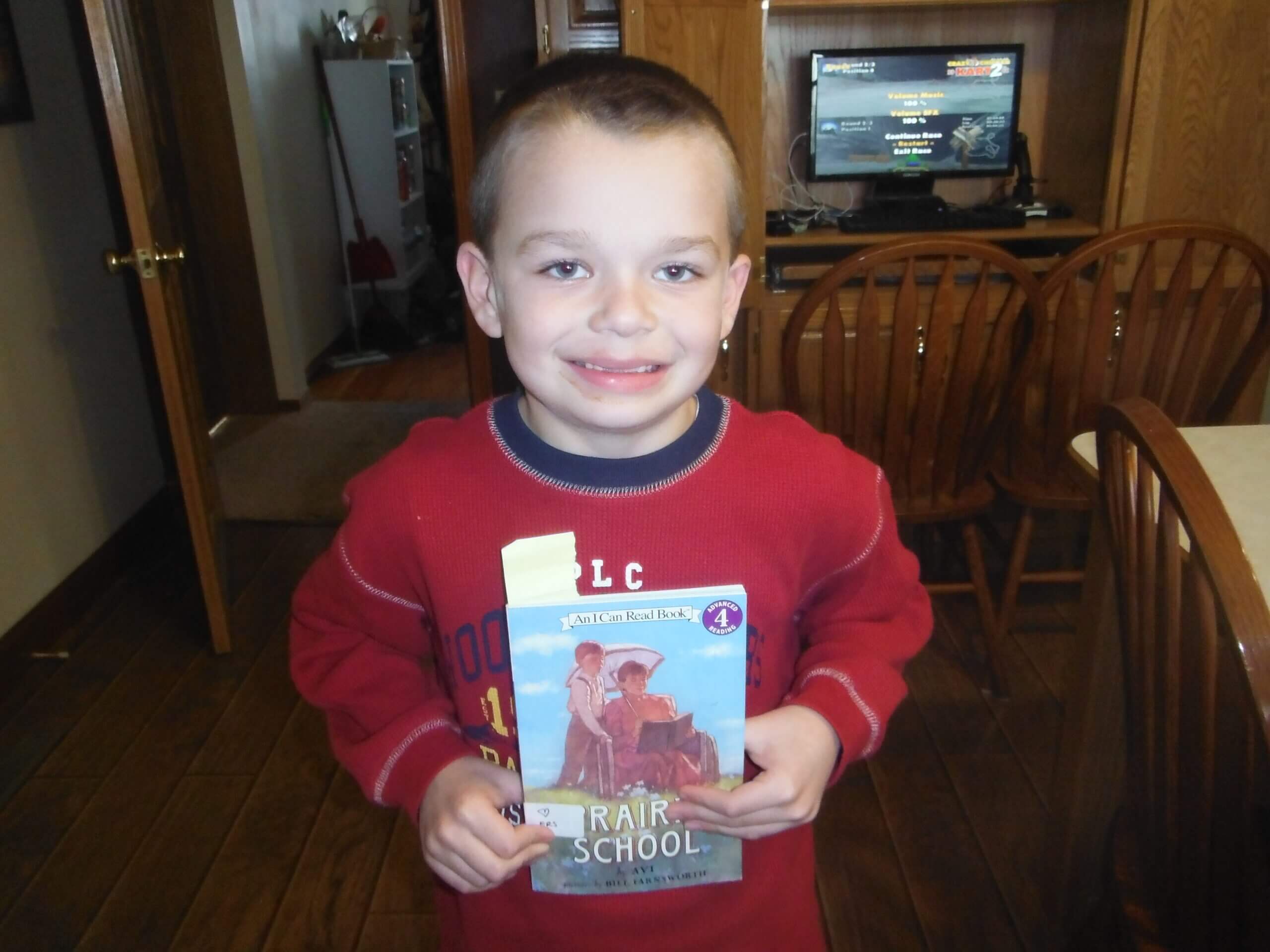 When to Choose Drawn into the Heart of Reading
If your child is advanced, reading chapter books fairly easily, and writing sentences independently, he/she would place well in Drawn into the Heart of Reading 2/3.  Few students place here for reading in Beyond…  But, if your fearfully and wonderfully made little one is gifted with being very advanced in reading, this option is for him/her!  This is an outstanding reading program for kiddos ages 7-15 years old.  Carrie wrote it, and it has won a lot of awards because it is a literature program based on amazing books that teaches all of the genres and story elements.  It includes everything you'd want in a literature program – all the skills with the enjoyment of a book club feeling.  Again, don't be dismayed if your child isn't ready for this in Beyond…!  It's offered as a reading choice in all the guides to come up to Missions to Modern Marvels!
So, what else is customizable?
Singapore Math is also customizable.  Often considered a year advanced, it is best to give the free placement test to determine what level to use. Beyond… has hands-on math plans for 1A/1B, so just the workbooks are needed.  Beyond… has a schedule in its Appendix for 2A/2B, so both the textbooks and workbooks are needed.  Or, if you prefer hands-on plans for 2A/2B, you'd get only the workbooks and the Bigger Hearts… guide, as this has hands-on plans for 2A/2B.  (You can let HOD know you bought Bigger Hearts… already the next year when you order the rest of the Bigger Hearts… Economy Package, and we will credit back your package savings then.) If your child places in 1B, just do 1B/2A for the year.  It all works fine!  Click here for the placement test, making sure to choose the Primary Math placement test.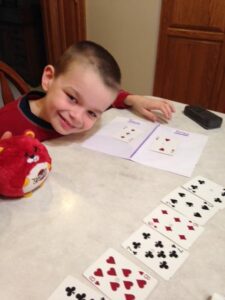 There is also a choice of 2 spelling lists in Beyond…'s Appendix.  The second is harder than the first.  Both lists have daily plans in the Beyond… guide.  Finally, there is a choice of Storytime read-alouds.  You are reading these aloud to your little one, so choose the set you are most excited to read and they are most excited to listen to!  All 3 sets have amazing books, but 1 set will do!  Choose from Classic, Boy Interest, or Girl Interest packages.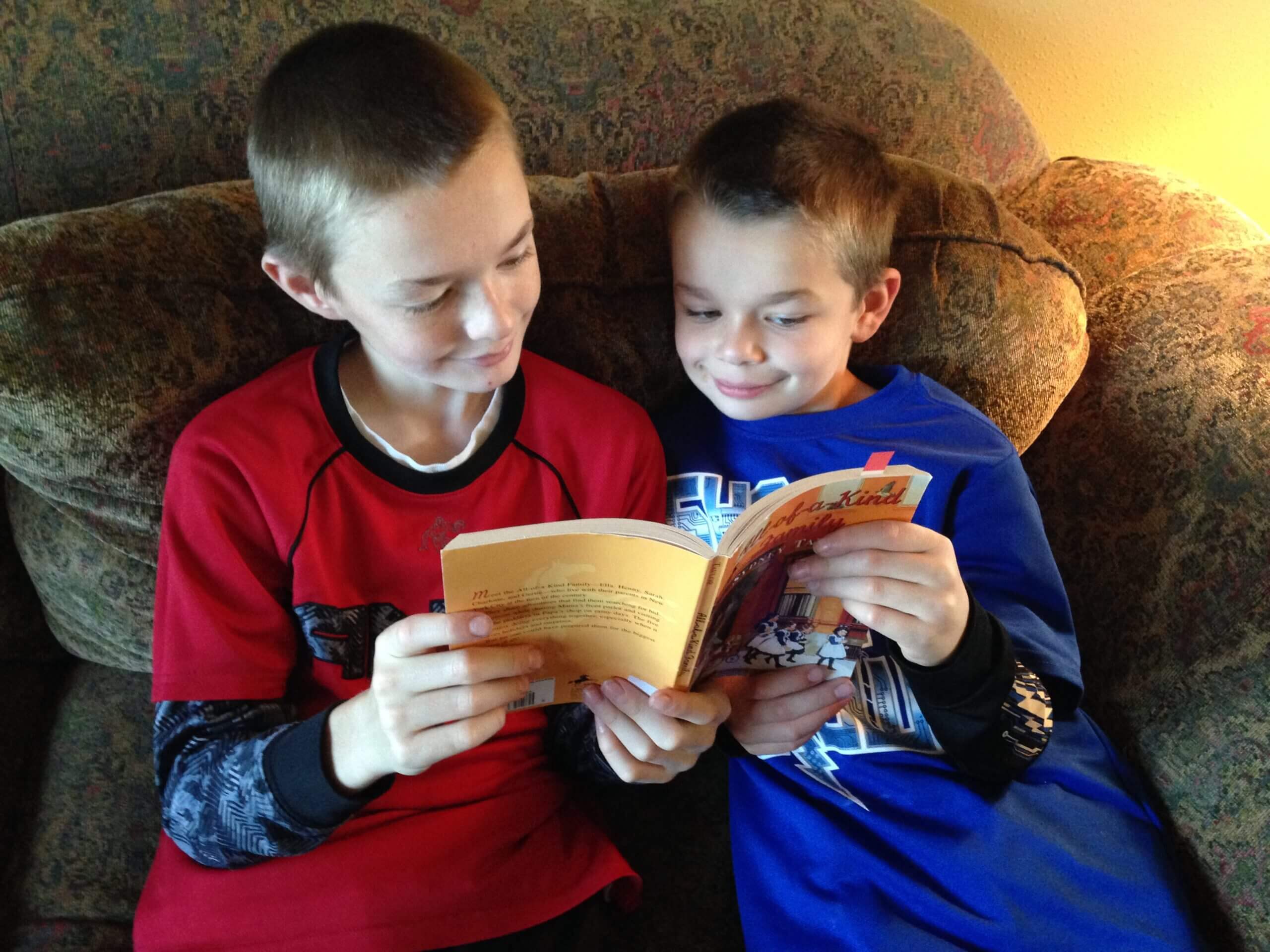 So, what is inspirational?
Charlotte Mason was a big proponent of having a balance of disciplinary and inspirational subjects in school.  Beyond… has both!  First, the American history books you are reading are incredibly inspirational!  Second, the Morning Bells devotional, corresponding music Hide 'em in Your Heart, and Bible Study are sure to inspire!  Third, the classical poetry will tug at your heart and get your creativity flowing.  Fourth, history projects, art projects, and science experiments offer even more creative responses to wonderful history and science living book readings!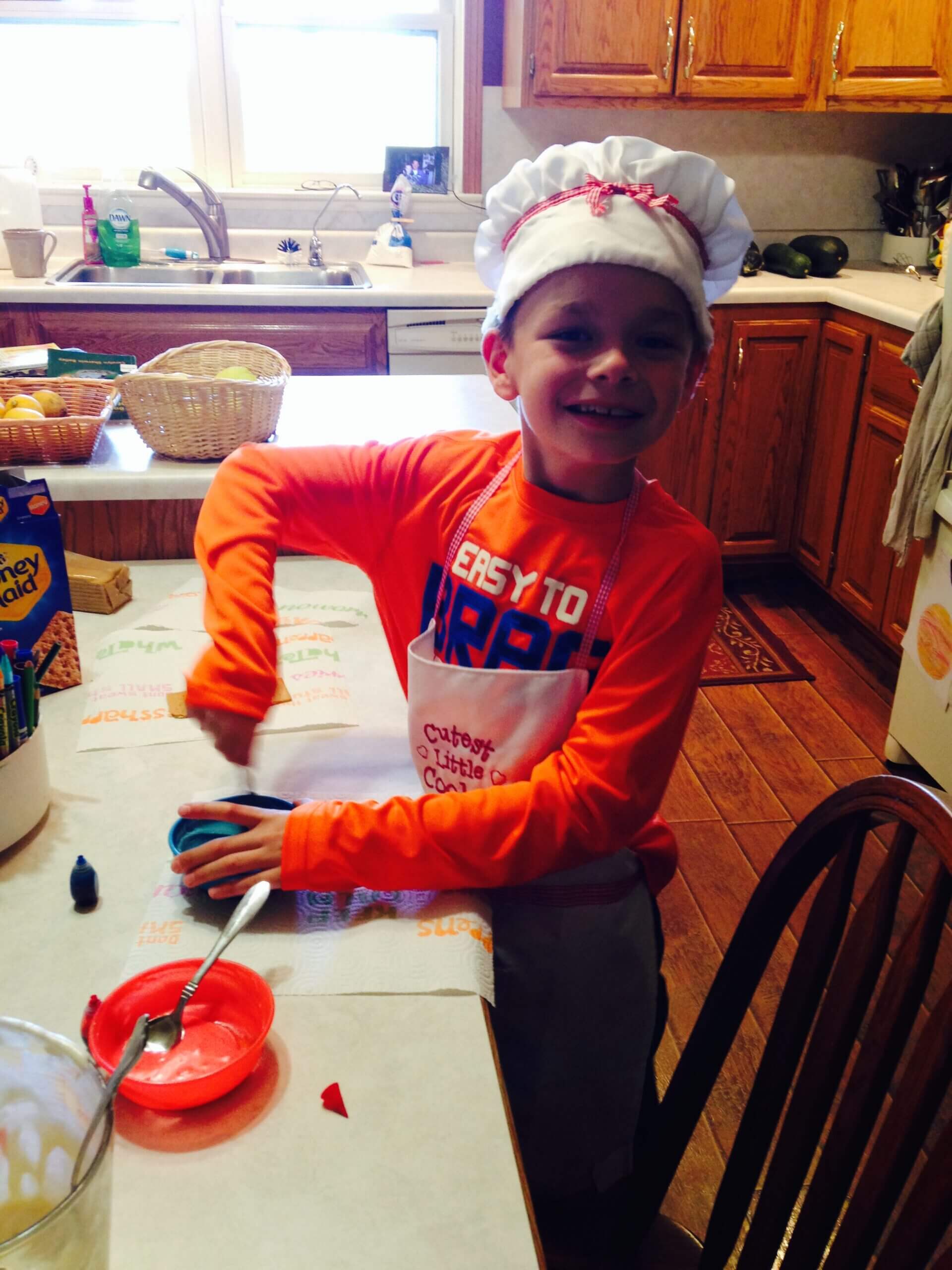 So, what is foundational?
A lot, really.  This is an important year though, right?  Foundational skills like reading, writing, math, spelling, grammar, copywork, Bible, history, science, geography, timeline, Charlotte Mason beginning oral narration skills, genre and story element instruction, Godly character traits with personal application – these are all a part of Beyond…!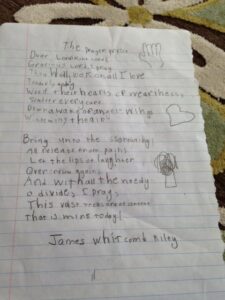 Check out the rundown of Beyond… below…
Bible Memory Work
Devotional Topics
Science Discovery
Art Projects
Geography Exploration
Timeline and History Activities
Poetry and Rhymes
Gross Motor Skills
Music
Copywork
Spelling Practice
Basic Grammar Skills
Introduction to Capitalization and Punctuation
Reading Choices
Narration
Storytime Genre Studies
Guided Literature Discussions
Story Element Lessons
Godly Character Lessons
Math Exploration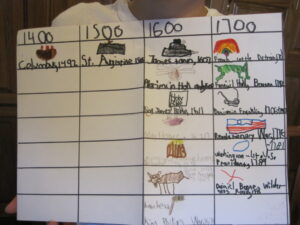 And don't stress about how long this is going to take!  
So, now I've worried you, haven't I?  That list has you wondering just how long school will take with Beyond… Well, don't stress – just 2 to 2 1/2 hours a day.  How can it be, you ask?  Well, all of the above things are not done daily.  Children complete them in a balanced, rotating way.  So, you are able to teach many important things, both disciplinary and inspirational subjects, in one day.  Just use common items in your kitchen or basic art supplies – that's all you need.  I LOVE that so much!  Who has time with little ones to run to the store, run to the library, or plan and prep for homeschooling all week?  No one.  So why do it?  Beyond… doesn't require any of that.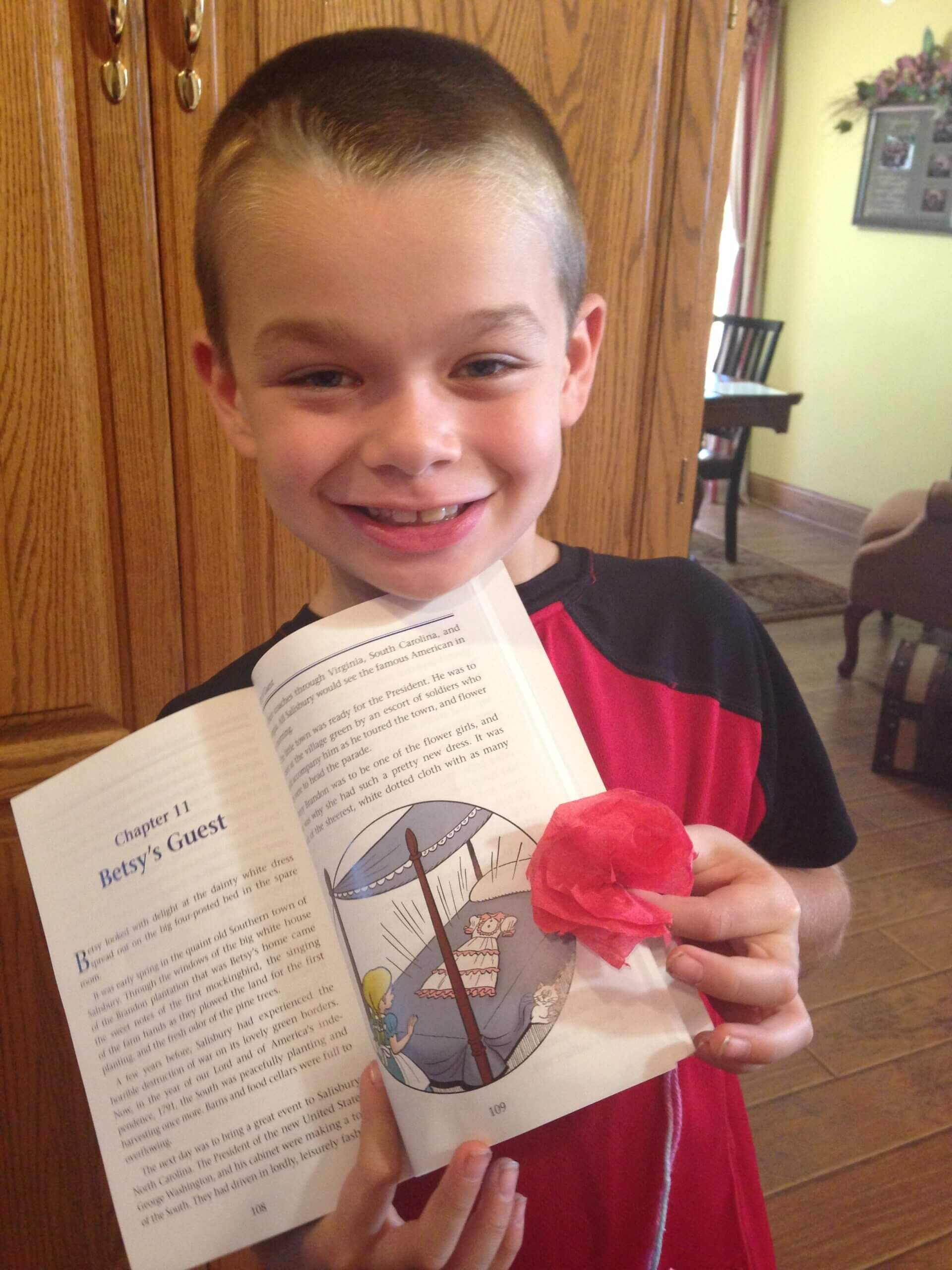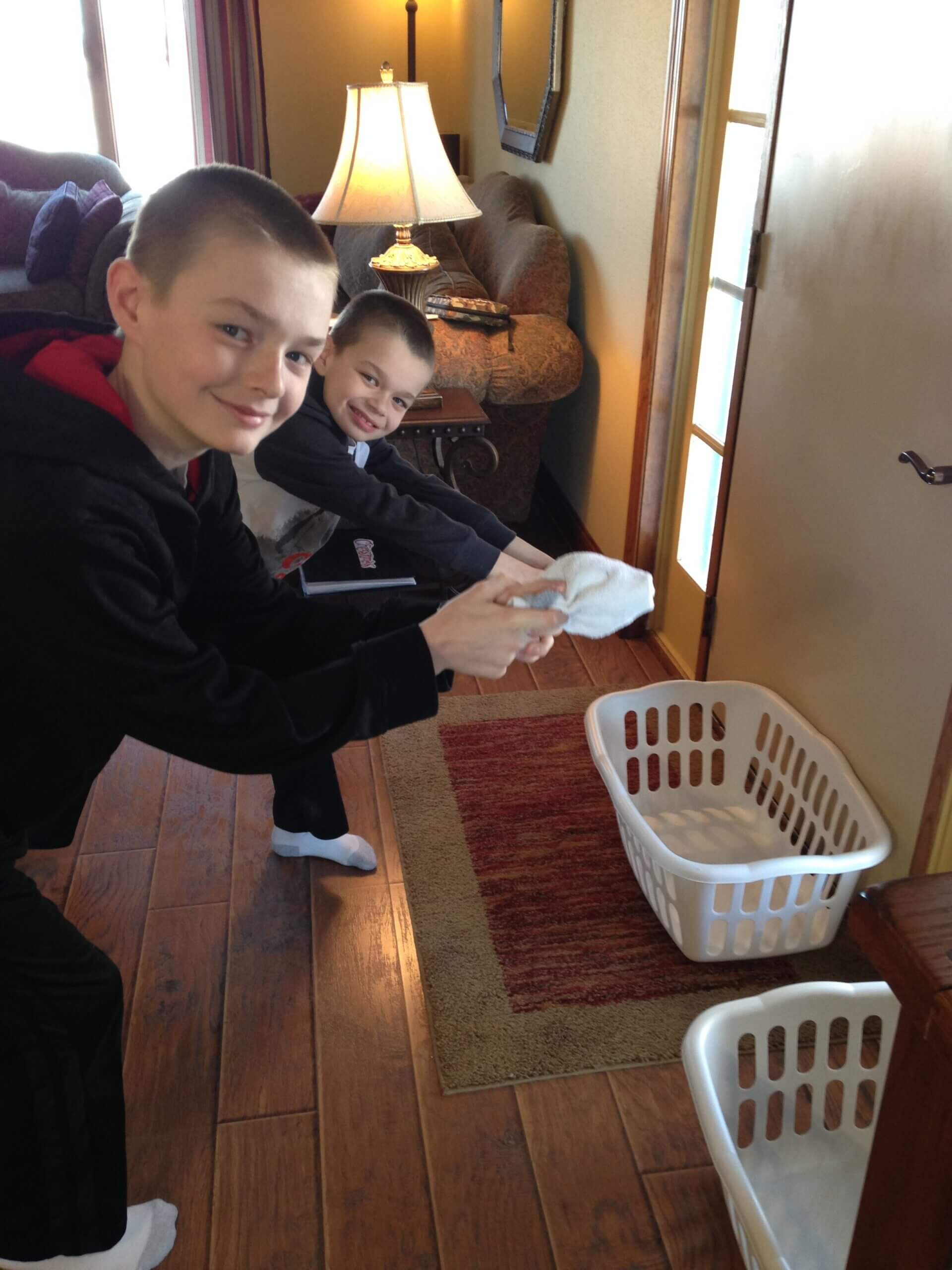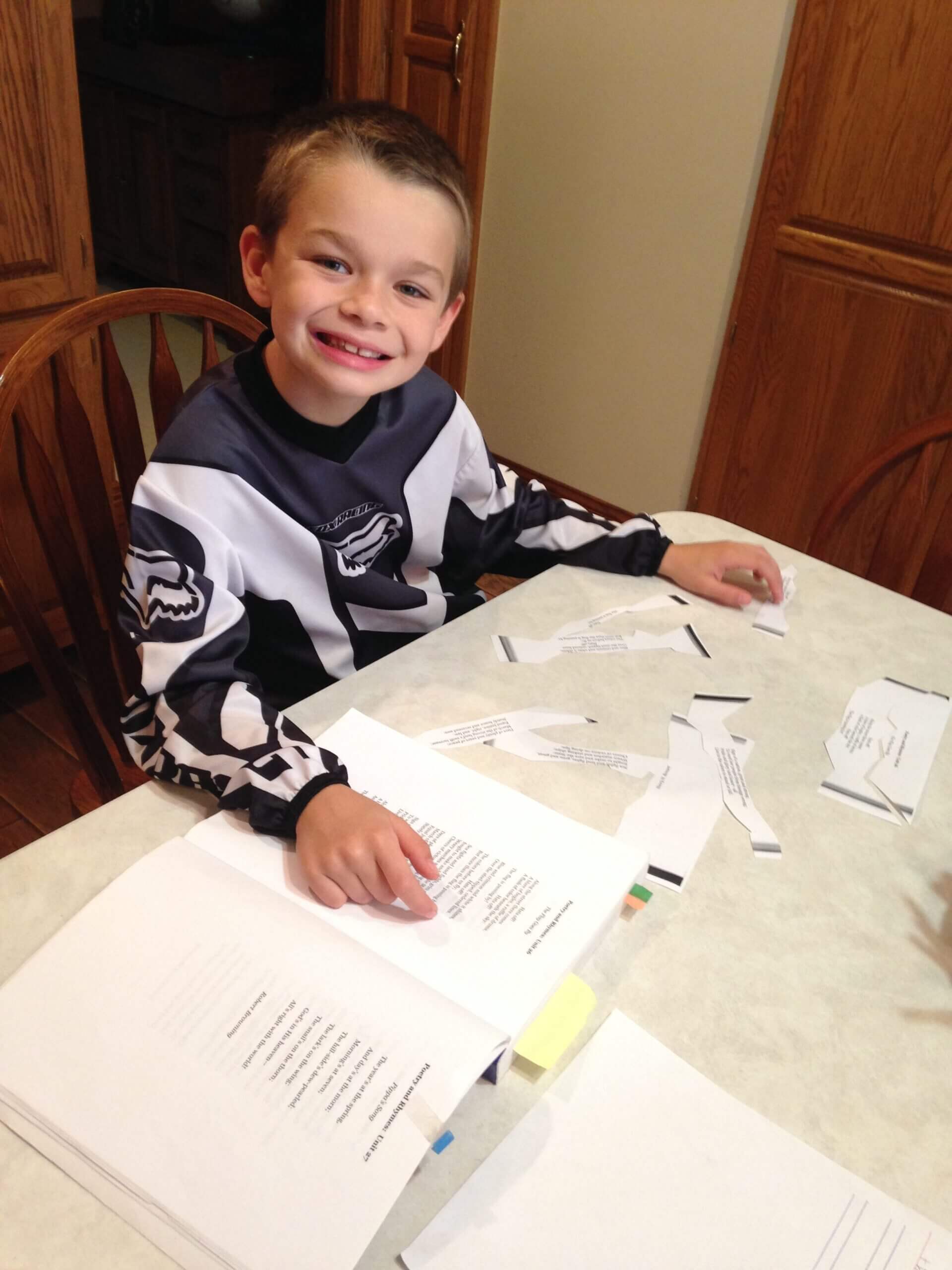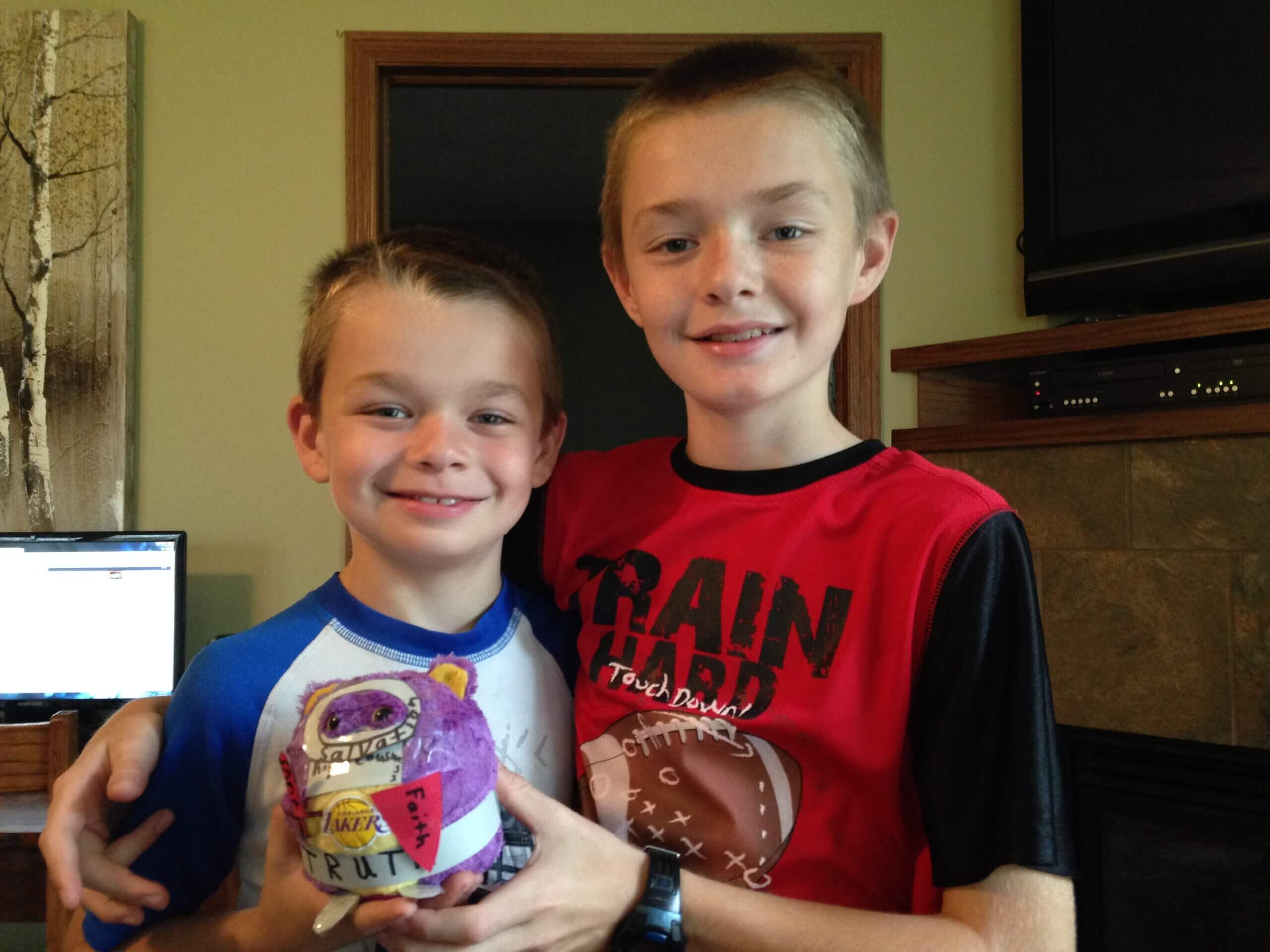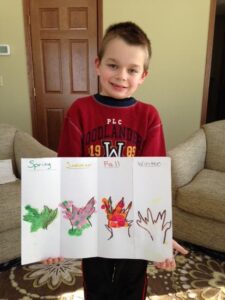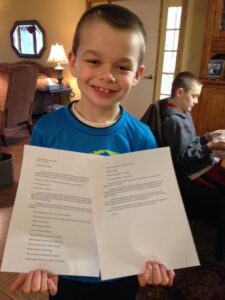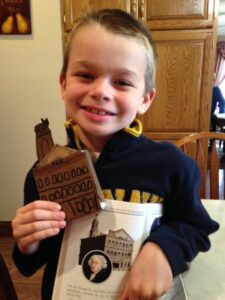 So, there you have it!  I hope you've enjoyed meeting Beyond Little Hearts for His Glory!  Next time, I'll introduce you to Bigger Hearts for His Glory. In the meantime, enjoy checking out the printable Introduction and first week of plans of Beyond Little Hearts and our 10 most commonly asked questions!
In Christ,
Julie
P.S.  If you check out the placement chart and your little 6-7 yo is not quite ready for Beyond Little Hearts…, click here to check out Little Hearts for His Glory.  And don't worry about 'missing' using Beyond Little Hearts – remember you can just use it for second grade!