Little Hearts for His Glory: A Kindergarten or First Grade Program 
Kindergarten and/or first grade is such an exciting 'first' for our children, isn't it?  They are at the age where we feel we are truly starting their schooling.  It's exciting and worrisome to us parents all at once!  Because children are not required to do kindergarten in South Dakota where we live, kindergarten became our 'let's give homeschooling a try' year.  My husband was not so sure.  I was not so sure I was so sure.  But, the risk seemed minimal, as we didn't have to 'do' anything to declare we were homeschooling. So, we decided to give it a try and use Little Hearts for His Glory!  Written for 5-7 year-olds, it seemed just right!  With a choice of resources for LA, math, Bible, and science, it recognized our little one  was more 'kindergarten' in one area and more 'first grade' in another. But, I could just customize the homeschool year for him, so it didn't matter!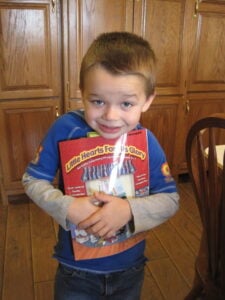 A Happy Start Equals a Strong Finish
Well, fast forward, and I guess we must have liked it!  We just graduated our oldest son, having done Heart of Dakota all the way to 12th grade.  For the record, best thing we've ever done.  Part of the reason we loved homeschooling so much all these years was our happy start to it!  First, with Little Hands to Heaven.  But, then really next with Little Hearts for His Glory.  I could just tell we'd found our 'home' in homeschooling.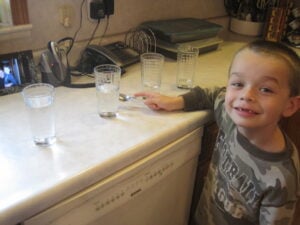 A Complete Kindergarten or First Grade That Leaves Time for Naps and for Play
I'm old enough to remember kindergarten being half-days.  Morning kindergarten.  Afternoon kindergarten.  Why did they do half-days?  Well, I think they realized little ones couldn't be in school all day. Their attention span just wasn't up to that long of a day, and neither was their energy level.  Naps.  Little ones need naps or at least down time.  They just tucker out.
I remember my mom sharing how when she subbed for kindergarten, little ones during nap time on mats would inch close to her.  One by one nap time mats moved as close to her as possible until they could almost touch her.  I think they just wanted to feel close to her. Well, I loved how close my little ones felt to me doing Little Hearts for His Glory!  I also loved how we did enough school to cover all the bases, while still leaving time to nap and to play.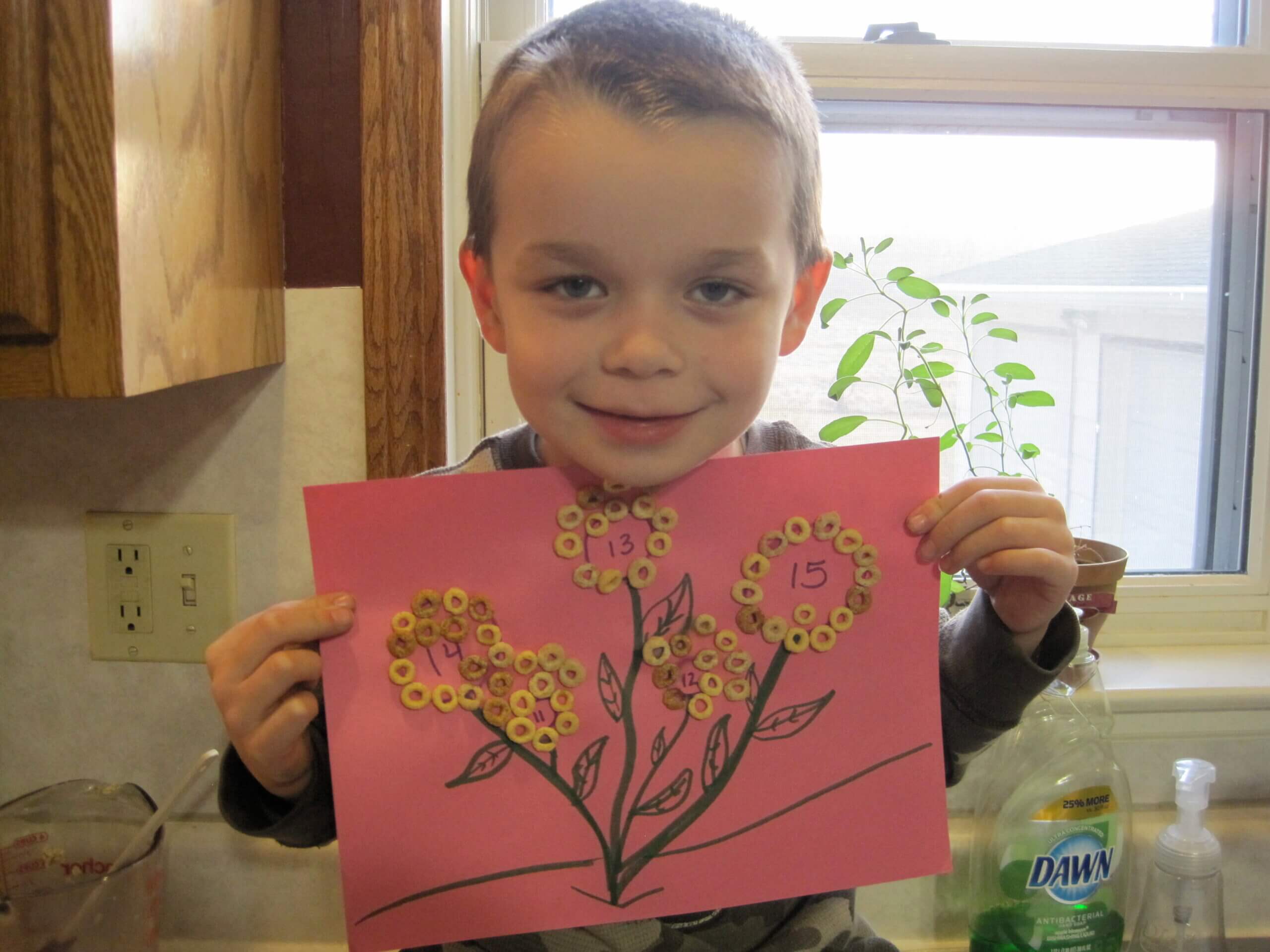 Children wonder what school will be like, and their start to it makes its mark on their forever impression of school.
In homeschooling, kindergarten or first grade is a child's first impression of what 'real' school will look like.  Children wonder. Will they be good at school?  Is school going to be interesting?  Will school be fun? Is school going to overtake all of their life so there is no free time left?  Will their teacher love them?  Well, praise the Lord, yes, at least to the last 'wondering' question.  Their teacher in homeschooling will love them.  But, the rest of the questions are good food for thought!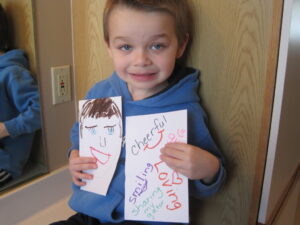 Little Hearts for His Glory answers children's 'wondering' questions with a resounding 'you will love homeschooling and be good at it too!'
Enter Little Hearts for His Glory!  Thorough? Yes.  Complete – all subject covered!  But, to name the nuts and bolts – formal phonics, daily handwriting, fine motor skills, math with hands-on activities, and read alouds with follow-up skills.  Interesting?  Yes!  A one year chronological sweep of history via amazing books, cuddle up reading time via more amazing books, science experiments via even more amazing books.  Fun? Uhh, yes.  Science experiments, dramatic play, art activities, rhymes in motion, and critical thinking games. Christ-centered?  Yes.  Please, let us start our homeschooling with Christ – He is the foundation after all, right?!? Bible study, corresponding music, devotional time together.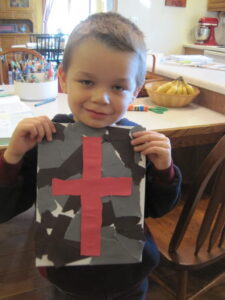 So to sum it up…
First, Little Hearts… is history-focused and Christ-centered:
Bible Memory Work
Devotional Topics
Science Discovery
Art Projects
Dramatic Play
Thinking Games
Rhymes
Gross Motor Skills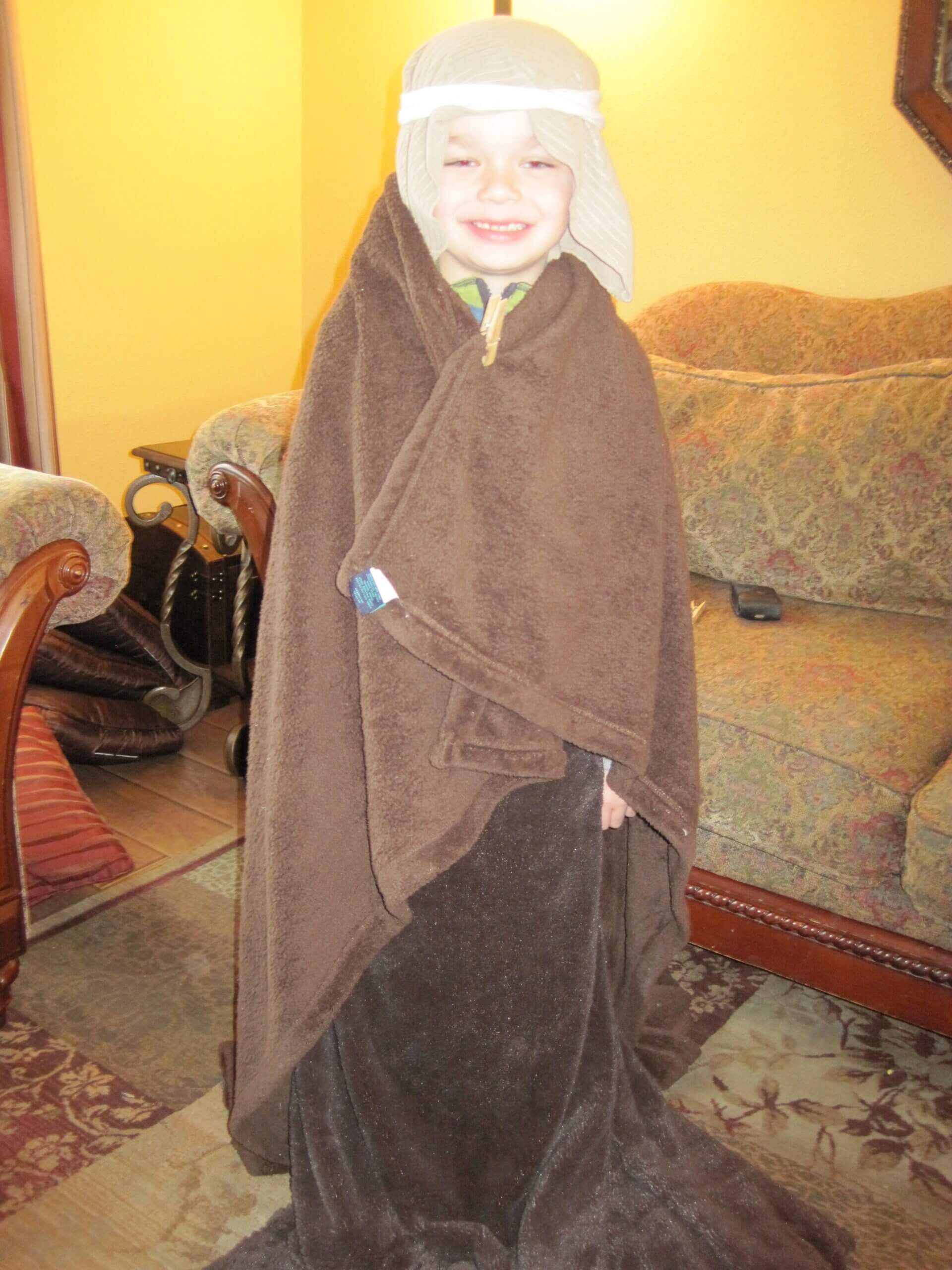 Second, Little Hearts… focuses on integral language arts and math skills. It includes the areas listed below:
Handwriting  Choice
Fine Motor Skills
Phonics  Choice
Storytime
Language Activities
Math Exploration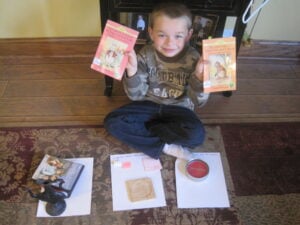 So, first impressions are important!
It feels like the pressure of the world beginning homeschooling.  There is bound to be opposition.  Family may not support you. Friends may not understand you. Acquaintances/the world may skeptically question you.  Deep down, you may not even be sure what you are doing is right.  Well, deep breath.  Little Hearts… has you covered.  Children begin their homeschooling learning all they need to know while still thinking 'Wow! This isn't so hard after all!  I am GOOD at school!'  Likewise, parents begin their homeschooling equipped with all they need to know while still thinking 'Wow!  This isn't so hard after all!  I am GOOD at homeschooling!'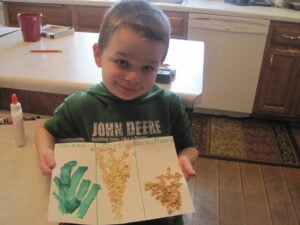 Bonus for both parent and child – school doesn't take all day!
1  1/2 hours a day. That is totally doable for child and parent! No pre-planning or late night prep work gathering strange supplies.  Moreover, no weekend have-to trips to the library.  Finally, no last minute make this or that to have the homeschool day work.   Just get up, open your guide, and enjoy your teaching!  Your little ones will be able to show you their best because their day is not overly long.  They can actually pay attention and give you their 100% best!  Likewise, you'll be able to give them your best for the same reason.  Kindergarten/first grade is what makes or breaks homeschooling.  So why not start knowing you'll be able to finish?
So, there you have it!  I hope you've enjoyed meeting Little Hearts for His Glory!  Next time, I'll introduce you to Beyond Little Hearts for His Glory! In the meantime, enjoy checking out the printable Introduction and first week of plans of Little Hearts and our 10 most commonly asked questions!
In Christ,
Julie
P.S.  If you check out the placement chart and your little 5 yo is not quite ready for Little Hearts…, click here to check out Little Hands to Heaven!  And don't worry about 'missing' using Little Hearts – remember you can just use it for first grade!
P.S.S.  Would you help preparing for Little Hearts for His Glory? Click here for step-by-step help for Setting Up for Little Hearts for His Glory!
P.S.S.S.  Click here to read about a fellow homeschool mom's first experience using Little Hearts for His Glory!