From Our House to Yours
Sharing Favorite Homeschool Assignments Around the Kitchen Table
Our children often naturally share what they are learning in their homeschool Heart of Dakota guides with each other. With a literature-based homeschool curriculum, the books are so engaging that conversation about them just happens. With Heart of Dakota, every subject is taught by reading excellent literature. So, with each retelling, students better retain happenings in history, science, literature, etc.  As we eat virtually every meal together, a common sharing place of what's been learned is around our kitchen table.
Encouraging Discussions by Asking What Children Are Reading or Learning Lately
Lively discussions about books, authors, poets, history events, scientists' discoveries, etc., are common and need no facilitation on my part. To encourage this type of conversation, I often ask what interesting things they've been learning lately. Of course I know what they've been learning, because I am the teacher of them all. But, it gives them a chance to informally share with one another what they remember most about what they've learned. That's always interesting for me to hear!
Taking a Few Minutes to Share Favorite Assignments from the Day
One day this week, I asked each of them to share their favorite assignment they did for homeschool for the day. I also asked them to give a few reasons why it was their favorite. This was such fun for me to hear! Below are pictures of what they each shared, along with the reasons why they chose each of these as their favorites.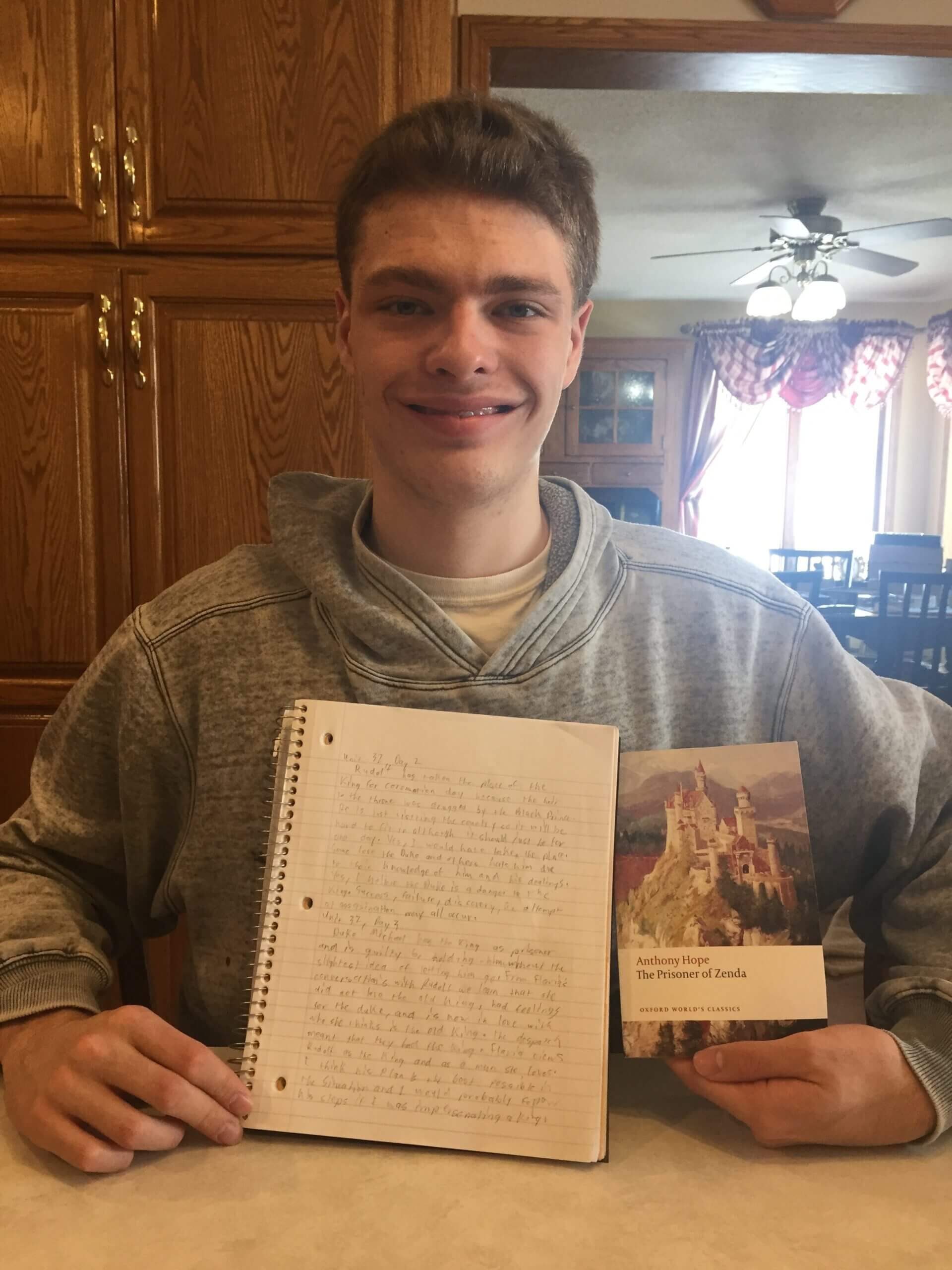 This is my favorite U.S. History II assignment today because I…
love the book; the plot is amazing
like to give my opinion in my literature journal in response to questions, rather than fill in answers to questions
easy to do the night before school, as I love reading good books in my room before bed anyway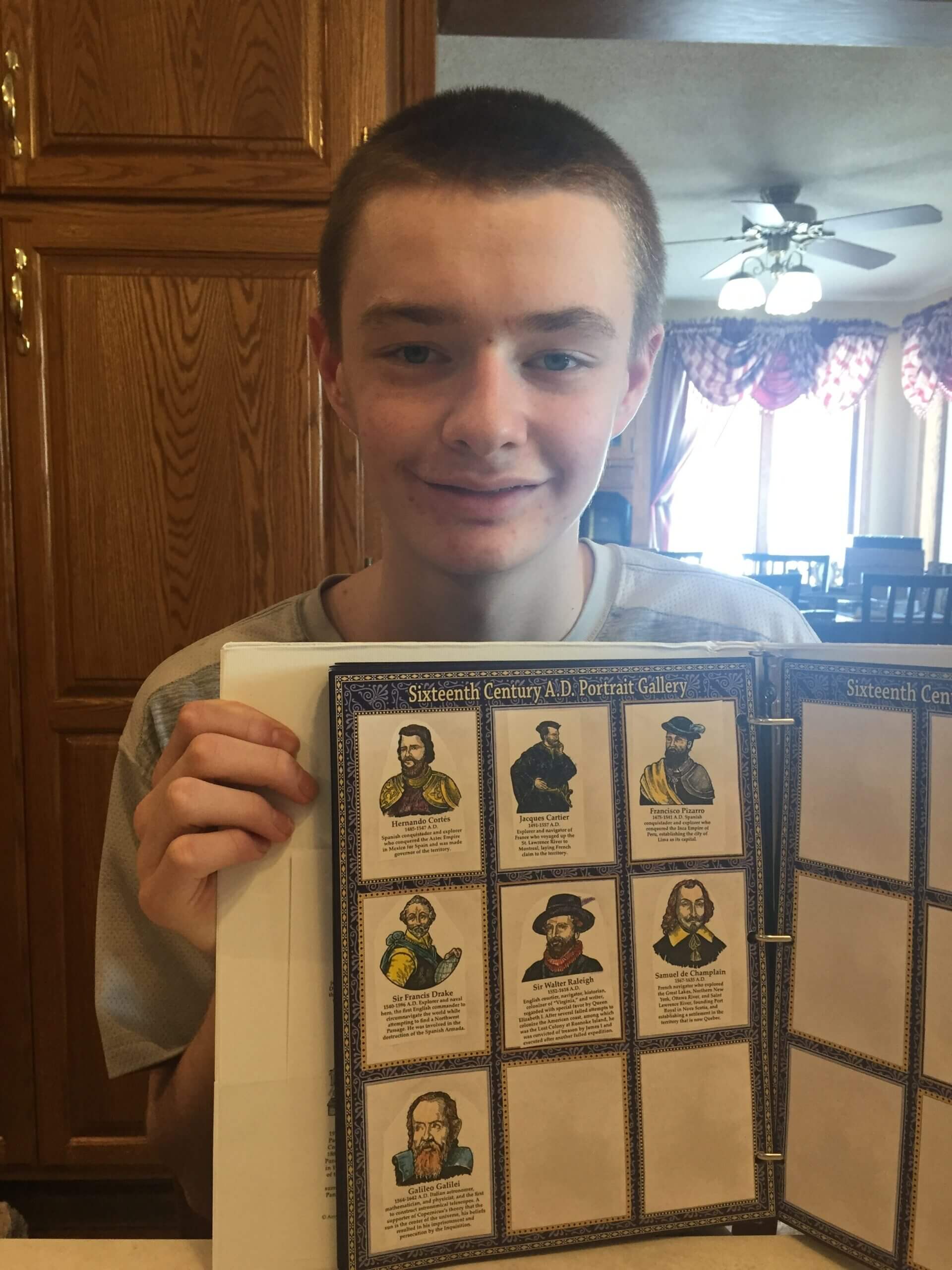 This is my favorite World Geography assignment today because I…
love to color each of the pictures
like the idea of keeping this same book of timeline entries all through high school
enjoy reading the captions under the pictures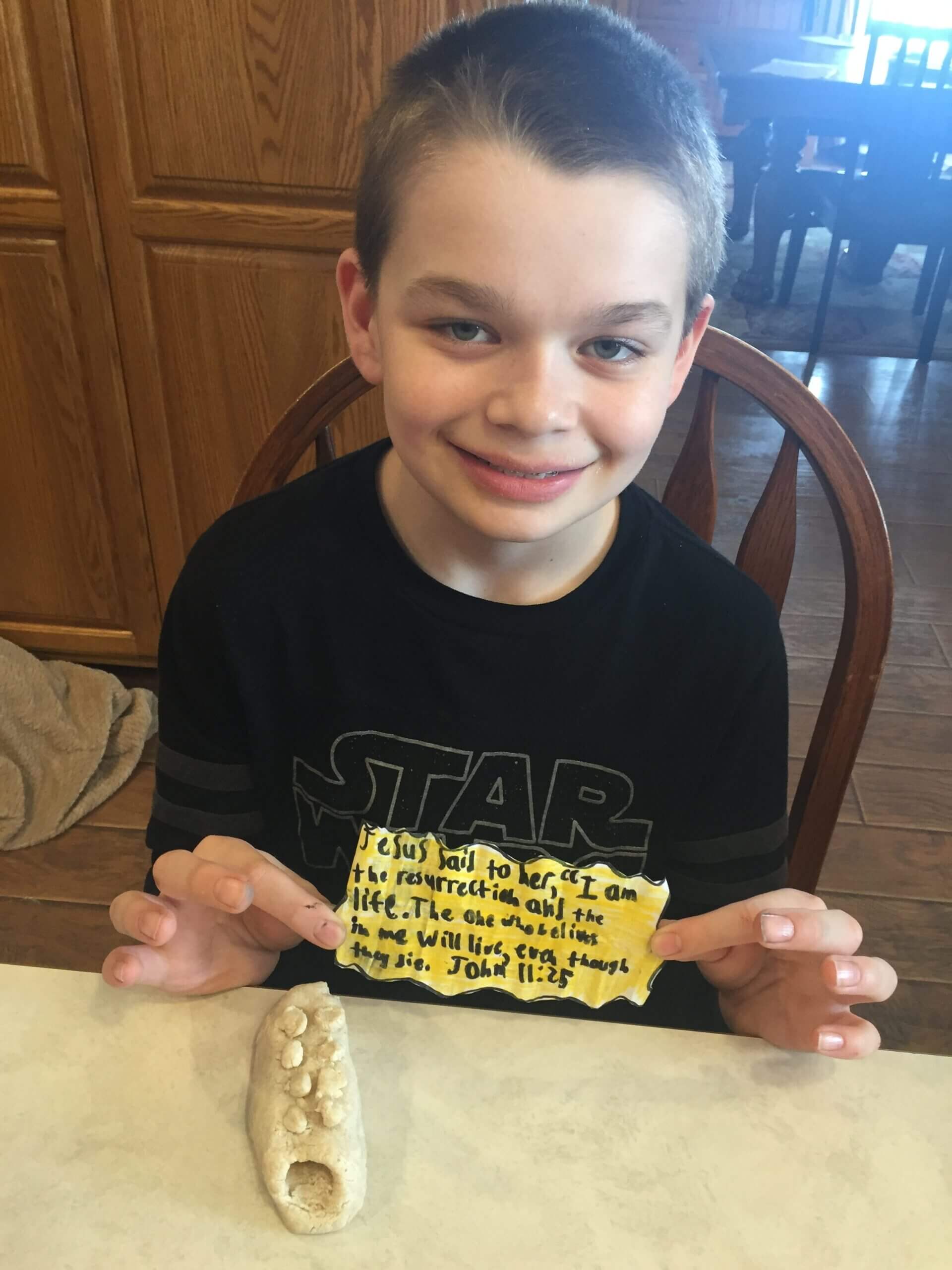 This is my favorite Creation to Christ assignment today because I…
like to make it, bake it, and add decorations to it
love to pull out my secret Scripture message as a big reveal when I show people
think it's neat the Scripture message talks about Jesus' resurrection because we just had Easter
Try a sharing time at your next lunch or dinner!
Conversation about Heart of Dakota's learning requires little prompting. Once and awhile when you are together for a meal, consider having each of your children share their "favorite" of the day. There's no judgment here. Anything can be a favorite! Also, no need to draw it out. A few minutes for each child is more than enough. The children enjoy it when I share my 'favorites' I had with each of them as well. I think because I've always been willing to do this, they don't feel put on the spotlight and easily share.  We find lunch is a great time to facilitate sharing. However, dinner time is another wonderful time to share, as often times fathers are at this meal. I hope this helps you stop to enjoy sharing some favorites of Heart of Dakota once and awhile! Try it a few times, and you might be surprised how often it just begins to happen on its own!
In Christ,
Julie