My kids went from hardly ever drawing to drawing almost everyday! They really enjoy it, even when they are challenged.
Draw & Write Through History is a great resource....we also use the Draw Right Now book series. They help make drawing fun!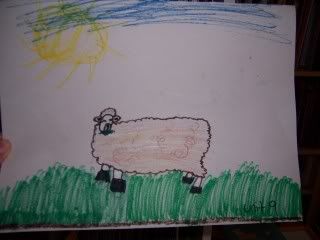 David's sheep done by my 8dd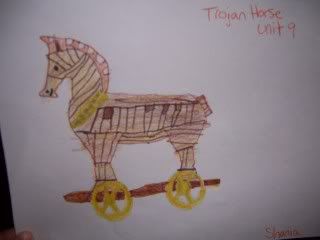 8dd's Trojan Horse, she was so proud of herself because she didn't trace it.
11dd's Trojan Horse she didn't feel like tracing it & was flustered with it so I drew it & she colored it
name meaning posters- 8dd's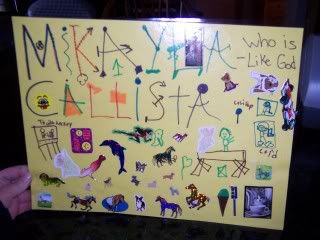 11dd's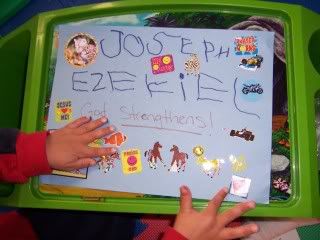 my 4ds did one too!
He wrote his name so good! Then I wasn't looking & he wrote his middle name Joseph, on top
but it looks so nice....
I still had him make another one!!