I wanted to share a couple of photos from last couple of weeks. This first one is of our daughter (age 6) reading a book to our son (age 4).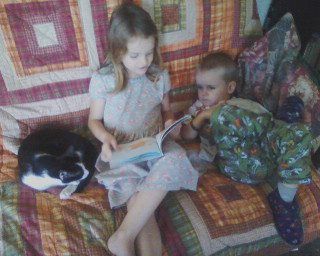 These next 2 are a couple showing the way we adapted LHTH for our son. In the first picture, he had used paint daubers to draw circles, then glued pom-poms in the circles, sorted by color. Please excuse the blurred hand in the picture. Our son "flaps" when he is excited and began to do so right after finishing the picture.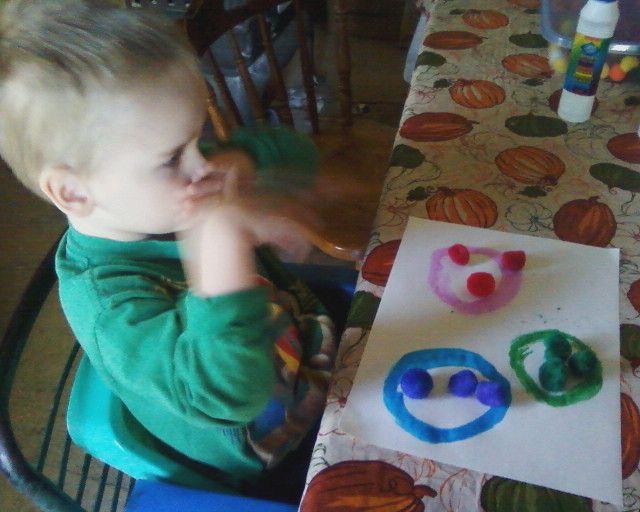 This is a picture of our son working on his caterpillar.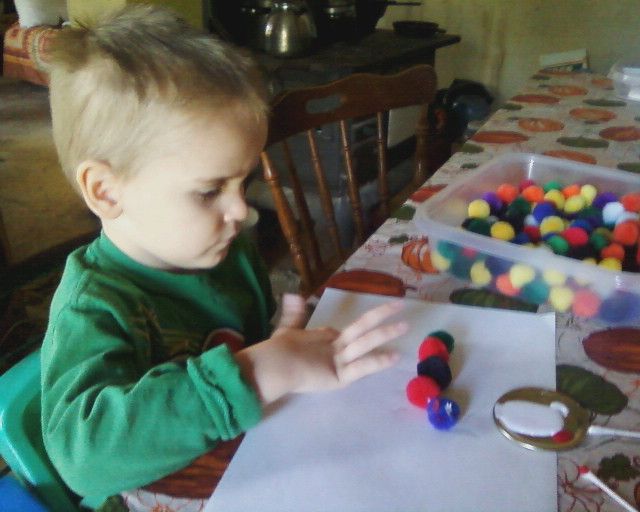 Hope these come out alright. I am pretty new to using Photobucket.