We had a blast making and playing with these flags. After seeing the French and British flags, my kids wanted to make rectangular shaped flags instead of triangular ones.
The kids played with them for an hour in the afternoon and when Daddy came home they rushed out waving their flags. My oldest did a tolerable re-telling of the history story which was good to hear!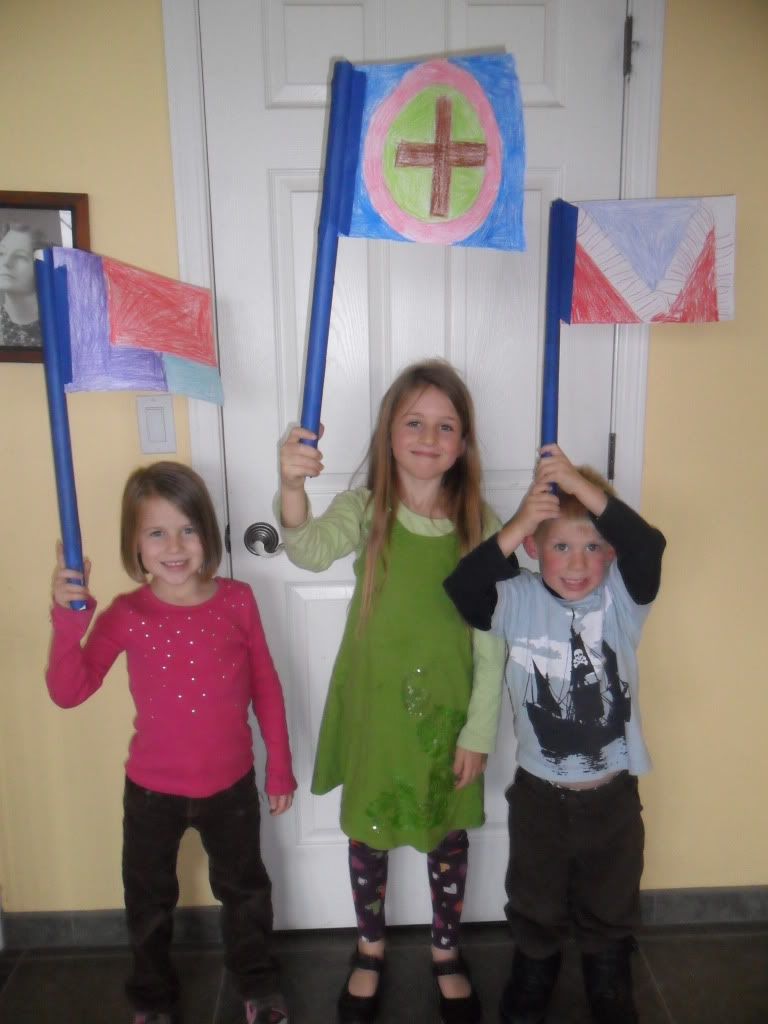 This was my first time posting a picture - I think it worked!!