From Our House to Yours
Resurrection to Reformation: Heart of Dakota's Homeschool Program for Ages 10-12, with Extensions for Ages 13-14
Heart of Dakota's Resurrection to Reformation is a homeschool program written for ages 10-12. Furthermore, it includes extensions for ages 13-14. This guide provides a Christ-centered overview of the early church, the Dark Ages, the Middle Ages, the Renaissance, the Reformation, the exploration of the New World, and the Advancement of science.  Get ready for an inspiring biographical approach to learning!  You will see how the strengths and gifts people were given equipped them to persevere through persecution and trials. Likewise, you will enjoy seeing how the strengths and gifts of your own children show themselves!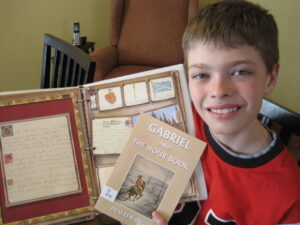 Students take over the reading of more Reading About History living books!
As Charlotte Mason advocated, students at the age of 9 should be more responsible for reading in all subject areas.  Why?  Well, because simply put, they remember it better. Picture yourself.  Would you rather have someone read aloud to you? With you only listening? And then be asked to share what you remember or answer questions about what was read? Or, would you rather have held the book in hand, have read it yourself, and then be asked to share what you remembered or answer questions?
Likewise, if you were required to write what you remembered, would you rather have read it yourself, with book in hand, or had someone else read it to you?  Let's say the reading was about Charlemagne.  Would you be more likely to spell 'Charlemagne' properly if you read it yourself, or if your parent read it to you? The point is, once you are able to read, it is beneficial to read for yourself. Why? Because it begins to impact your comprehension, your retention, and your writing abilities. Hence, children are the same.  Therefore, Carrie wrote Resurrection to Reformation to have students read more of their history on their own.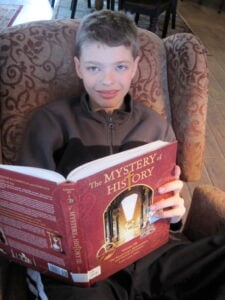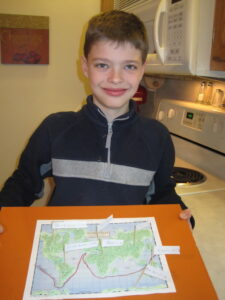 Students respond to their reading in a variety of ways to help them become well-rounded students!
Students respond to their history readings in a variety of ways, so students can enjoy their strengths and improve their weaknesses. How? Well, first, students give an oral narration by retelling the history reading using oral narration tips. Second, students summarize biographical information about famous men and women from the history reading. Third, students locate the places around the world where famous people made their mark on history. Fourth, students write a written narration to reflect upon the history reading. Carrie made sure to include written narration tips to help.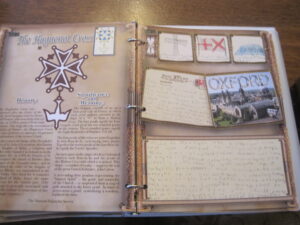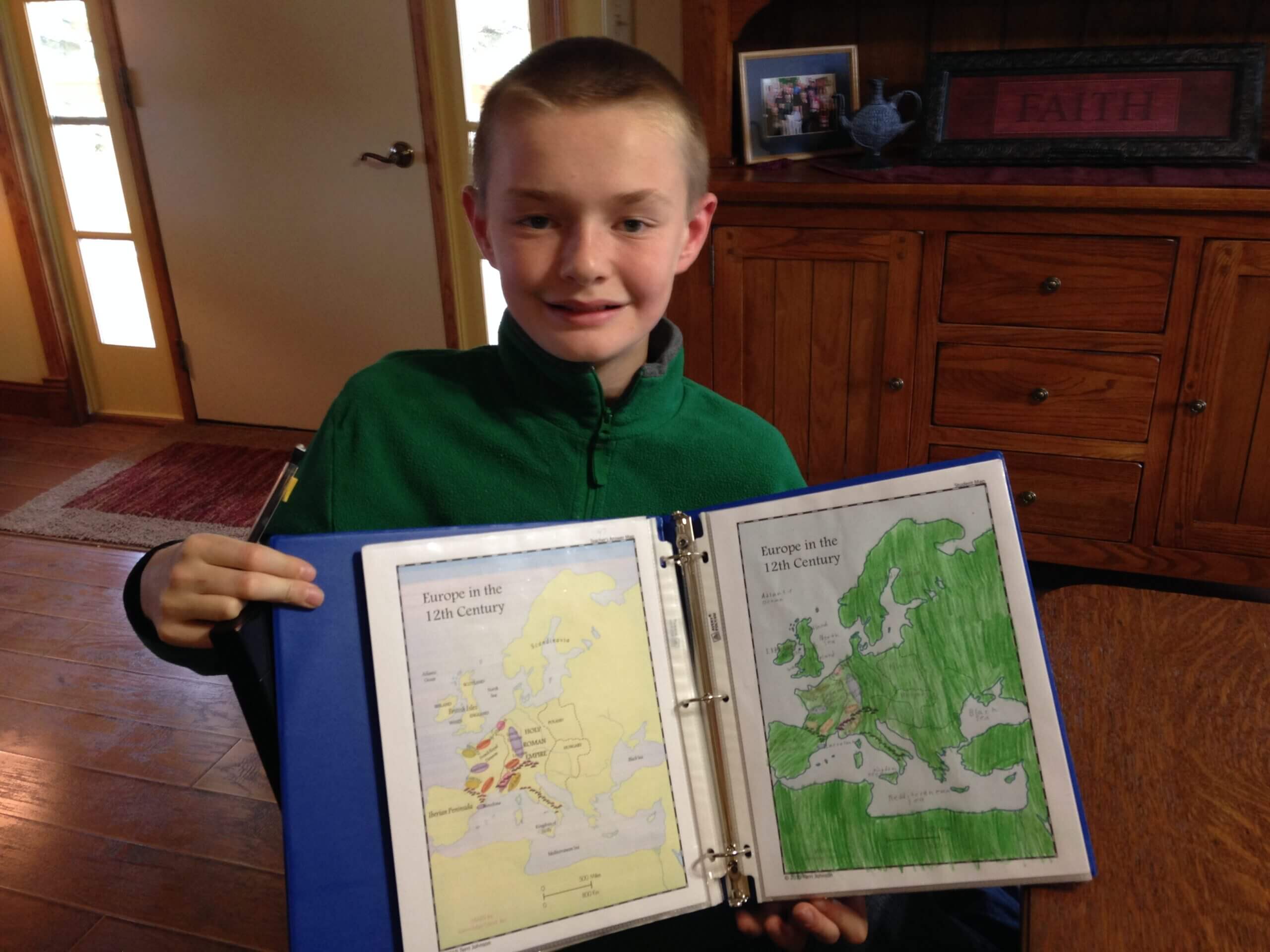 Full-color student notebook pages provide a timeless keepsake of what was learned through the year!
Student notebook pages come printed in full color to provide a timeless keepsake of the year. Customized postcards of the cities researched, portraits of the people studied, maps of the places mentioned in the stories, paintings by great Renaissance artists, and authentic artifacts grace the pages of this lovely resource. Additional skills of research, timeline, geography, and independent history study skills round out the notebook entries.  The notebook pages also provide helpful visual aids for completion of history projects.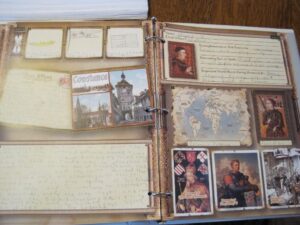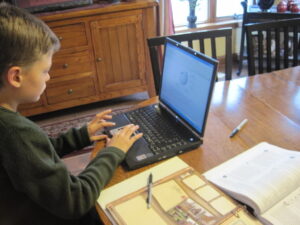 You choose whether you want to read the history-focused read alouds or not!
History read-alouds that are Charlotte Mason-style living books march alongside the history theme chronologically.  Since 10-12 year old children vary greatly, you choose whether you'd like to read these books aloud or not.  The following varied activities rotate through the "Storytime" box of plans and coordinate with the read-alouds:
orally narrating
finding vivid descriptions
locating new vocabulary
identifying plot twists
recognizing strong moods
copying great lines
watching for life lessons
What study of this period would be complete without a celebration of art and of Shakespeare?
Who could study this time period and not be awed by the visual beauty of art and the written words of Shakespeare?!?  Resurrection to Reformation does not disappoint.  With Art Appreciation, students enjoy Looking at Pictures to gain a more complete understanding of art. But, they also enjoy picture study more Charlotte Mason style with full-color art gallery pictures.  Never will they enter an art gallery ill-equipped to fully appreciate the art gracing the walls.  Likewise, Tales of Shakespeare and its accompanying Shakespeare Student Notebook pages help students enjoy Shakespeare.  This low-key introduction to Shakespeare is the gift that keeps giving!  Why?  Well, students who first enjoyed Shakespeare at a young age will likely enjoy it more fully in high school.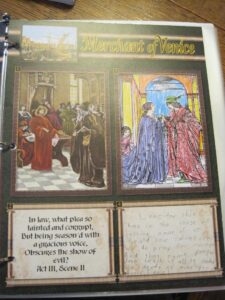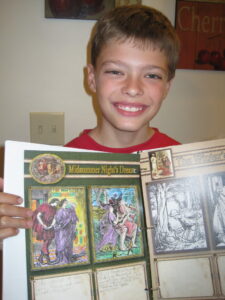 At a time when students are growing and changing, a girl and boy study is included!
One of the only things that was constant during the time period of Resurrection to Reformation was change.  Likewise, our children are experiencing much change during this time in life. RTR recognizes and honors this! How? Well, two days in each unit are focused on a devotional study about becoming a Godly young man or woman. This devotional Bible study is scheduled for the parent and student to complete and discuss together. At a time where there can be much confusion about this all-important topic, this study gives us as parents a Biblical way to be sure our children get it right.
Formal writing instruction makes a further connection to history with IEW's Medieval History-Based Writing!
This IEW formal writing program by Lori Verstegan's adds another important connection to the history theme!  No need to watch instructional videos, this writing program provides all you need in the plans. It includes two levels of instruction, checklists, samples, notes, vocabulary cards, and quizzes. The source material for the lessons is provided within the IEW Student Book.  Furthermore, it corresponds beautifully with the time period!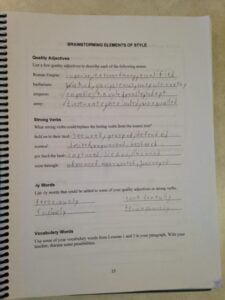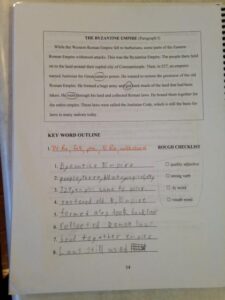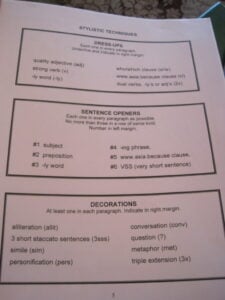 Get inspired by Bible Quiet Time!
Each daily Bible quiet time includes independent Bible lessons from
Hidden Treasures in Philippians. Students move step-by-step through Philippians to lead them to discover timeless truths. Each quiet time also includes a prayer focus, Scripture memory work, and music. Within each unit, students rotate through the 4 parts of prayer: adoration, confession, thanksgiving, and supplication.
Just as the Bible Quiet Time is sure to inspire, Emily Dickinson's poetry is sure to do the same!
A different classic poem written by Emily Dickinson is studied in each unit. Carrie chose each poem for its enduring quality and its ability to withstand the test of time. She chose the following varied activities to link to the poetry:
introduction of unfamiliar vocabulary
questions and discussion related to the meaning of the poem
lessons focusing on poetic devices
memorization of previously studied poems
copywork of selected poems within the Common Place Book
Daily science includes living books' readings that encourage a love for God's creation of Earth!
Unforgettable living book science readings provide the backbone for this year of earth science study.  Forget about the less than exciting textbooks you read about earth science in school.  Blot from your memory the science experiments you more than likely watched your teacher perform due to lack of supplies for every student.  This exciting year of earth science includes the varied science activities that are sure to make science come alive!  How? Well, first, students create a science notebook entry that includes diagrams, scientific terms, and Biblical copywork. Second, students alternate between oral and written narration to retell the science reading. Third, students alternate between oral narration and a choice of written narration topics with accompanying vocabulary words. Fourth, students conduct an experiment related to the reading and log it in a science notebook or on a copy of the "Science Lab Form."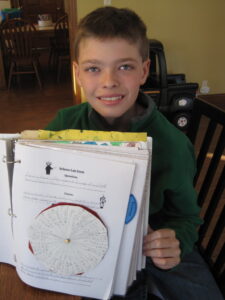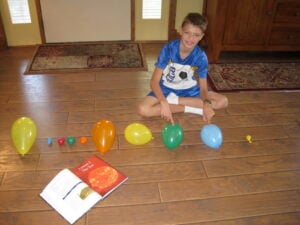 Finally, keep moving forward in language arts and math!
Reading, writing, copywork, spelling, grammar, and math – progress in these areas cannot be stressed enough.  With multiple levels of choices in each of these critical areas, students are sure to continue moving forward.  Incremental building upon these skills each year is necessary. Consequently, students are not 'surprised' by the rigor of upper middle school and high school.  Resurrection to Reformation recognizes the importance of taking a student where they are and moving them forward incrementally with purpose.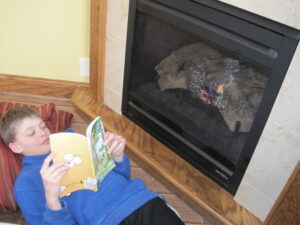 In closing, check out the areas linked with Learning Through History, in list form:
Corresponding History Readings
Who's Who? Entries
Written Narrations
Oral Narrations
Timeline Sketches
Postcards of Places Researched
Mapping Exercises
Shakespeare: Readings, Coloring Pages, Copywork
History Interest Read-Alouds
Weekly Hands-on History Projects
Copywork: Quotes and Verses
Step-by-step Sketching with Draw and Write Through History: Vikings, Middle Ages, and Renaissance
Artist Overview Pages
Creation of a History Notebook
Corresponding Audio Overview of History with Diana Waring's What in the World Vol. II
Medieval History-Based Writing Lessons
Additionally, here are the areas included in Learning the Basics, in list form:
Classic Poetry from Emily Dickinson: Read and Respond to a new poem weekly; Memorize one poem per quarter
Art Appreciation using Looking at Pictures
Personal Quiet-Time Bible Study of Philippians
Bible Passage Memory Work of Philippians 1 with CD
Bible Study: Becoming a Godly Young Man or Woman using Boyhood and Beyond or Beautiful Girlhood
Spelling: Choice of three sets of Dictation Passages
Grammar Lessons using the Text Building with Diligence: English 4 or Following the Plan: English 5
Literature Study using Drawn into the Heart of Reading
Choice of Math
Daily Living Book Science Readings in the area of Earth Science
Science Experiments with Written Lab Sheets emphasizing the Scientific Process
Notebooking in Science
Science Written Narrations with Guided Questioning
In Christ,
Julie